Stephy Ann Tomy shares some social media tips for 2023 that she's tried and tested before swearing by them!
A UK-based designer and artist behind 'Stephy' aka Stephy Ann Tomy's adorable illustrations provide a refreshingly frank and funny take on teenage-millennial life. She started her Instagram journey in 2020 when she was fixated on the idea of creating relatable content. She illustrates comic strips of everyday encounters and experiences – from mundane chats with friends to wacky and unexpected adventures.
She started content creation in 2017 but only in 2020 did she decide that she wants to take it seriously because making people laugh is what brought her immense joy. She dreams of being able to roll out merchandise that's different from what's currently in the market! Being on social media and encountering mistakes has helped her understand how to be better on this platform. Today, she shares tips that one can follow to improve their online game in 2023!
Here's what she has to say!
With content creation ever on the rise and with more and more amazing creators stepping it up, the need to stand out amongst this sea of talented individuals has become more relevant than ever. Apart from hopping on to trends and tapping extensively on your creative juices, the need to show your true self, be a little vulnerable, and to be able to build a trusty relationship with your audience has become a game changer!
While everyone is scurrying to create as much content as possible, this could potentially lead to a creative block that is only natural. No matter how much one enjoys the process of creating, this mental fatigue hounds most people and it's important to take a step back, give yourself room to recharge, and get back into the game whenever you are ready!
Another major aspect of content creation that sometimes intimidates a new starter is finding one's 'niche'. They say 'a jack of all trades is a master of none, but often better than a master of one' and that stands so true in this situation! It's not really fair to ask yourself to just stick to one thing when you can cover plenty! All that's important is that you put good thought into what you churn, understand what clicks with your audience and most of all – be patient!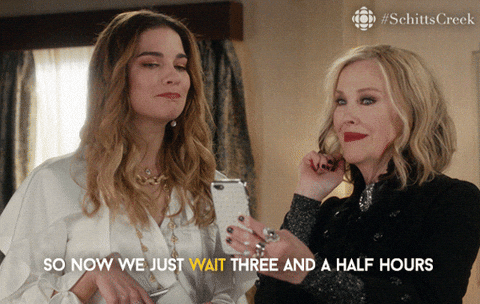 Surround yourself with people who will encourage and support you, and never shy away from reaching out to your creator community. Most creators start out a bit nervous and more or less know exactly what you are going through! So try to connect and build a strong community, and it will give you a guaranteed confidence boost!
If in 2023 you're nervous about not knowing where, when, or how to start, my advice would be to just go for it! You'll never know how good you are until you try and there will be no stopping you once you get going.
For more creator-related content follow us at @socialketchup