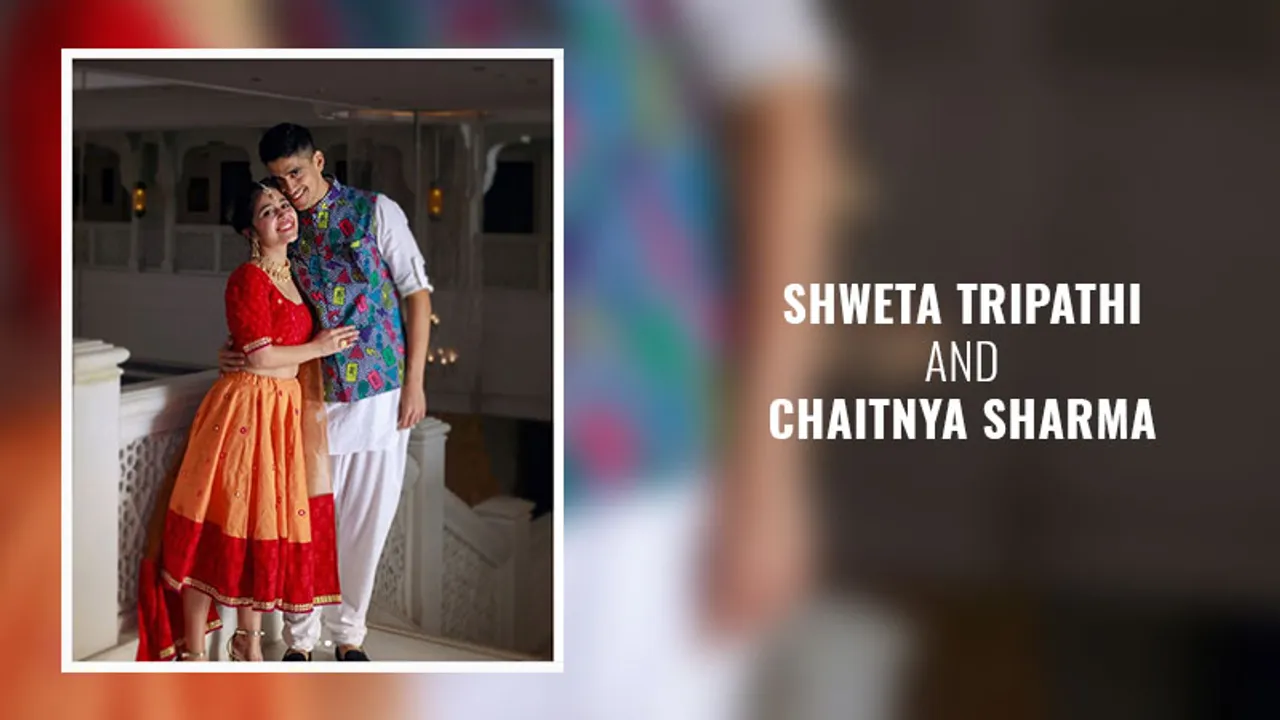 These days weddings are aesthetically celebrated through a personal touch rather than influenced by the Bollywood culture. Today's youth question the traditional practices in their own way. One such result is the celebration of a pious bond such as a wedding in a personalized Goan manner rather than a gaudy B-Town affair. Yes, Shweta Tripathi and Chaitnya Sharma are tying the knot in Goa and it is uber cute.
It is not always that someone from the glamorous industry resorts to a cooled down affair and that too when it comes to their wedding. But as unique and special they are, so is the wedding of actress Shweta Tripathi and rapper Chaitnya Sharma. They chose to go for a more personal affair. The duo has been sharing some of the cutest and adorable scene from their wedding and we can't take our eyes away.
And the journey begins...
Here comes the hero's glamorous entry in the bachelorette party!!!!
Sangeet!!!! It is indeed the most loved element in an Indian wedding. 
https://www.instagram.com/p/BiJ1IL4BQps/?taken-by=battatawada
Ain't they just the cutest couple!!!!
And here goes my heart...
Simple and elegant...
Ahh, the love birds. The duo is all set to tie the knot on the 29th of June in Goa.