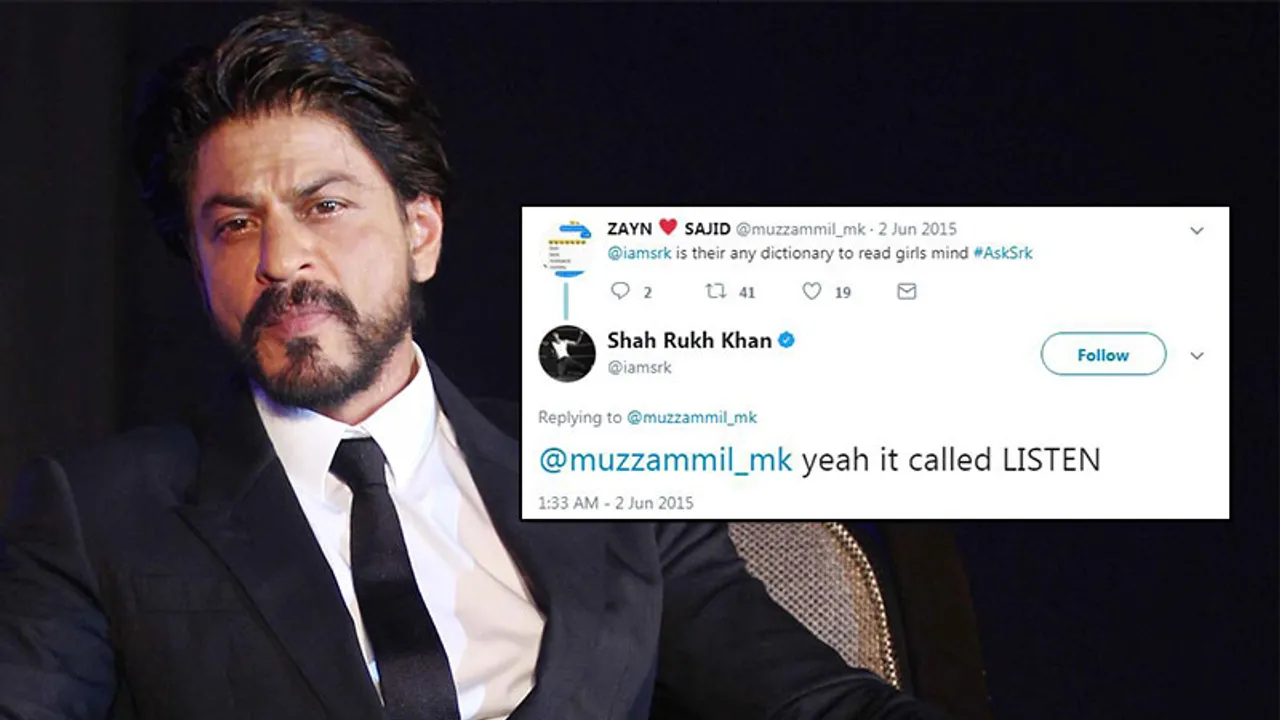 Another year, another arbitrary number assigned to the King of hearts, of silver screens, of Twitter banter! Shah Rukh Khan celebrates his birthday, and we're just happy that he finds the time to tweet!
Forever young, King Khan is also forever mischievous and witty as you may know if you follow his #AskSRK sessions closely.
You would think that the fun ends when Twitterati pester Shah Rukh Khan with some of the weirdest questions in hopes that he might be amused, and end up replying, but no one is actually prepared for the fact that he might not only reply, but end up making you fall in love with him all over again.
One of the nicest guys on Twitter, here are some examples of Shah Rukh Khan and his wit, grace and kindness in full display!
1. FM chaalu hai kya?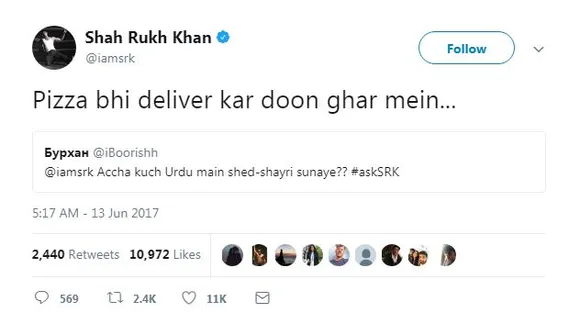 2. Poor Ashish.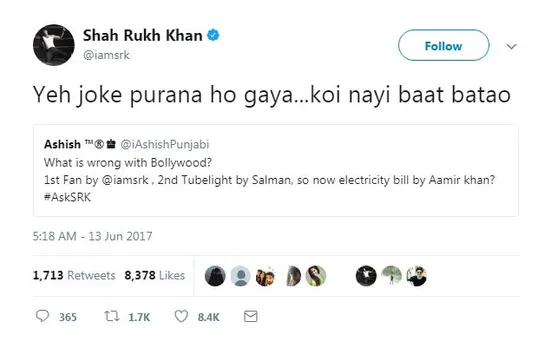 3. Hahaha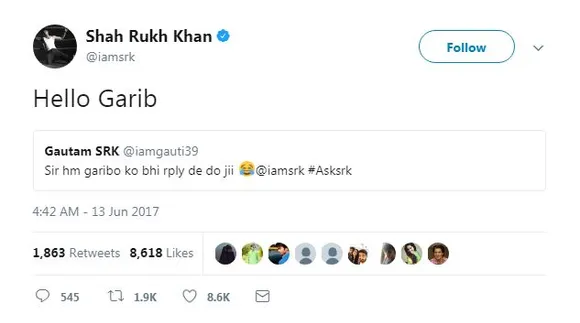 4. Really need a 'Are you sure you want to tweet this?' button!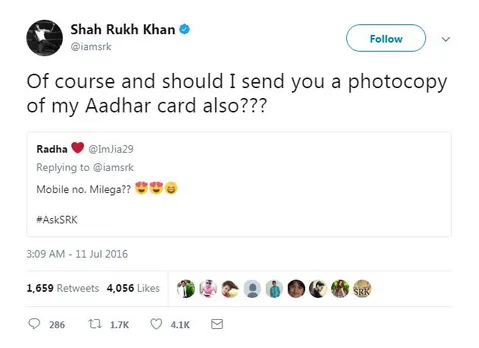 5. Satya vachan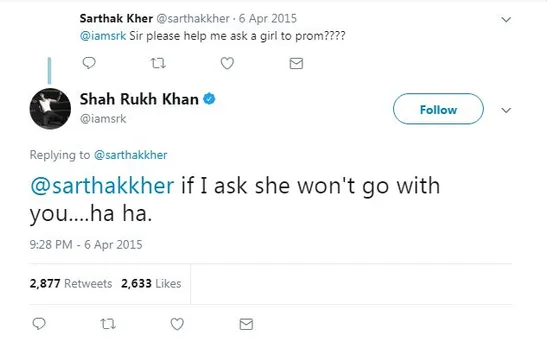 6. Life lessons in under 140 characters.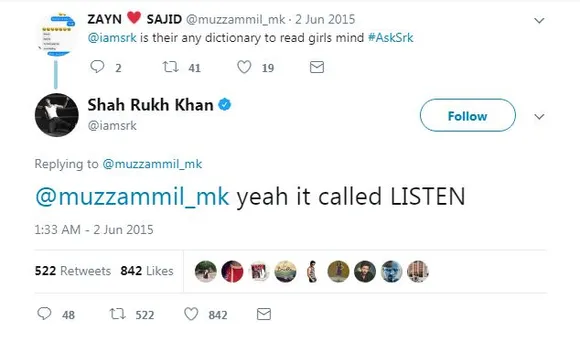 7. Nahi yaar, modest mat ban.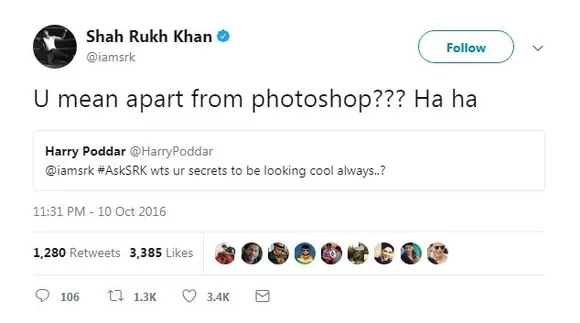 8. Wapas toh aayegi but tumhare paas nahi....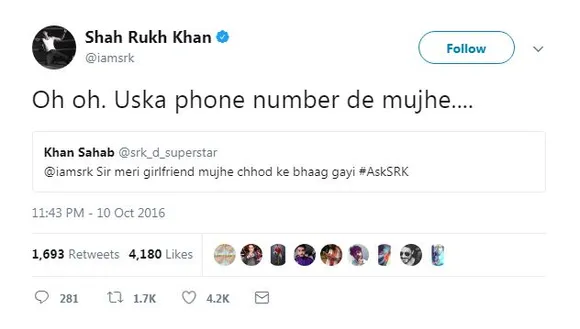 9. Seems legit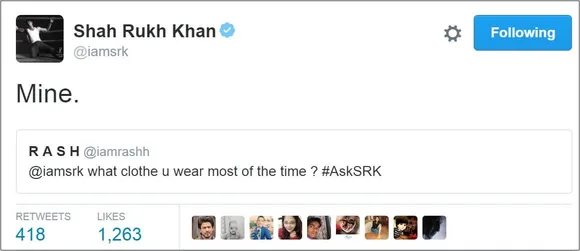 Source
10. and paisaaaaa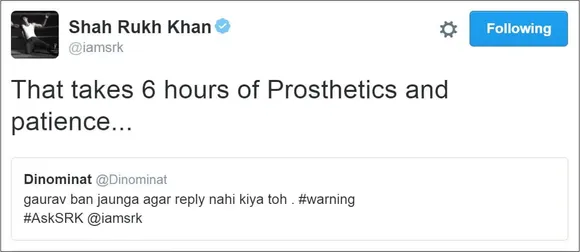 Source
11. He's just like the rest of us.

Source
12. He knows.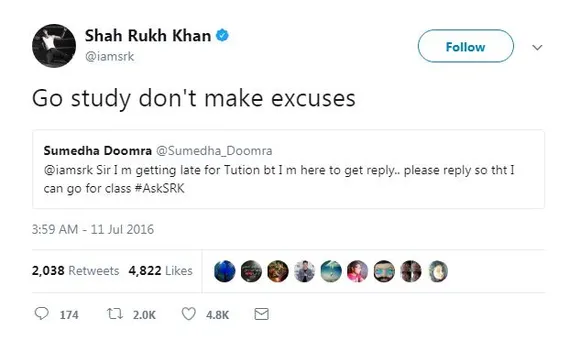 13. Dad jokes, Dad jokes everywhere.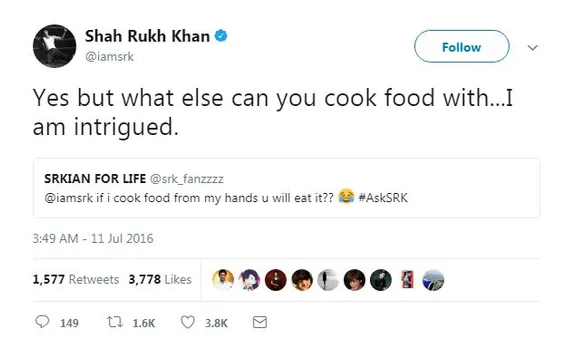 14. Estate agents are on Twitter?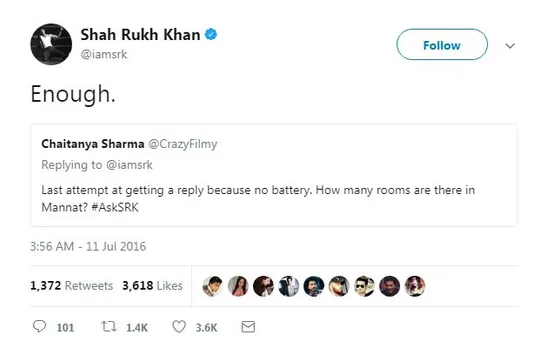 15. The best demonstration of how nice this guy actually is!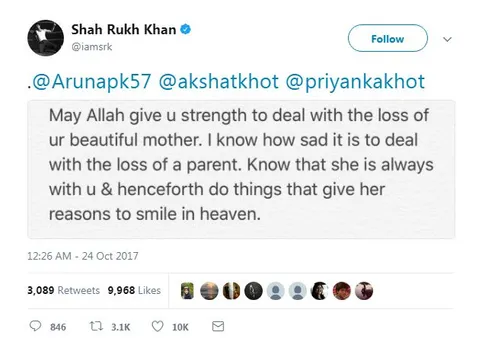 Happy Birthday SRK. We hope you live forever!