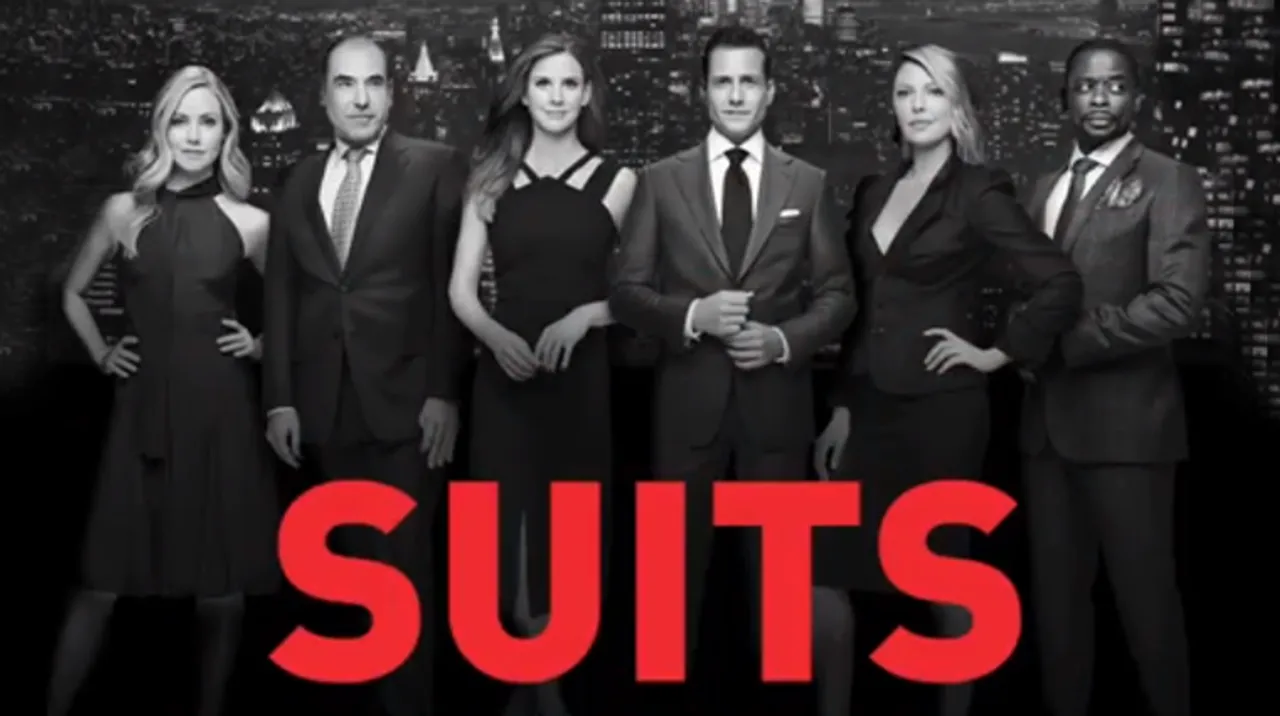 25th September, the last Greenback Boogie day. Wednesday was a sad day for the Suits fans, as the final episode was aired.
Suits that first aired on June 23rd, 2011 was able to gather immense popularity from the fans around the world. Suits is an intense, sophisticated, funny and layered television series set in the backdrop of a law firm in New York.
The story is about Mike, a college drop out who after being chased down for drugs ends up in an interview for a reputed law firm hiring Harvard graduate lawyers. From there on it focuses on the troubles that he has to face to keep his truth a secret while highlighting the bromance between Harvey and Mike.
Gabriel Macht and Patrick J Adams gained huge fandom as their characters, Harvey and Mike became a household name. The show also had The Duchess of Sussex, Meghan Markle played a prominent role as Rachel Zane. Fans around the globe saw the journey of the show from Pearson Spector to Spector Litt Williams. It was an overwhelming night for Suits fan as the show ended on an amazing note. The show which had a great impact on millions of life can never be forgotten.
So Suit up! and check these out:
 1. Remember when Harvey decided to hire Mike? Well, even Harvey was awestruck with his power of photographic memory. 
2. "101 ways to get back at someone" Harvey Specter edition. Harvey definitely had the best inspiring dialogues. 
"When you are backed against the wall, break the goddamn thing down."
"Sorry, I can't hear you over the sound of how awesome I am."
"Anyone can do my job, but no one can be me."
"Let them hate, just make sure they spell your name right."
"That's the difference between you and me. You wanna lose small, I wanna win big."
3. Harvey can not even get his Coffee right without Donna. You know why? Because it's Donna and she is awesome. 
4. We love Mike and Harvey, but we can't get enough of Marvey that is high!

Remember the first time Harvey and Mike got high?
Garnier Men India presents #SuitsOnCC, driven by ŠKODA India, Fridays, 8 PM. pic.twitter.com/dfeKC4OxwA

— Comedy Central India (@ComedyCentralIn) August 1, 2017
5. Louis taught us that being desperate for a friend is fine and that life may feel boring, you just need to get Litt up!
6. Marvey is more fun when they are messing around.
7. Nothing is cuter than the time when Harvey won't agree that Mike is his best friend.
8. Marvey had their movie game on point.
Harvey may be the best closer, But Aaron Khosh the show director did his best and gave the suits fans the best finale ever.
Fans have gone crazy and are sharing their reactions:
Full circle ❤️ #Suits pic.twitter.com/0Z4e2HQtrh

— Bianca (@rayofciccone) September 26, 2019
Just got done watching the #suitsfinale and I'm happy and content with how things ended, even though I would have loved more seasons.

I'm usually not one to get emotional but I cried at the end. I'm soo going to miss butchering the theme song every Wednesday night. ?#Suits pic.twitter.com/ZlJeVyr8v4

— Crystal Smalls-Wright, Author (@CSmallsWright) September 26, 2019
So sad it's over but honestly that was the most perfect way to end a show, my heart is so happy❤ Thank you @Suits_USA #suits #suitsfinale

— Amanda McAlister (@MandeeRose) September 26, 2019
One of the best tv shows I've ever watched ? #Suits pic.twitter.com/Oay69O8feb

— Sheshadri K R (@Sheshadri1992) September 26, 2019
Beautiful ending to #Suits tonight. I watched since Day One and it was good to see these characters get the endings they deserved after all these years. It was an great ride! pic.twitter.com/ifrpGXIPpX

— Adam Holmes (@MrAdamHolmes) September 26, 2019
Soo sad #Suits is ending ? #suitsfinale pic.twitter.com/tEKwpZxDnS

— laurence (@laurenceaspen) September 26, 2019
Now that's how you end a show! #Suits pic.twitter.com/hzBoBCTCTv

— tasha (@710mama) September 26, 2019
What are your favourite moments from the show? Tell us in the comments.