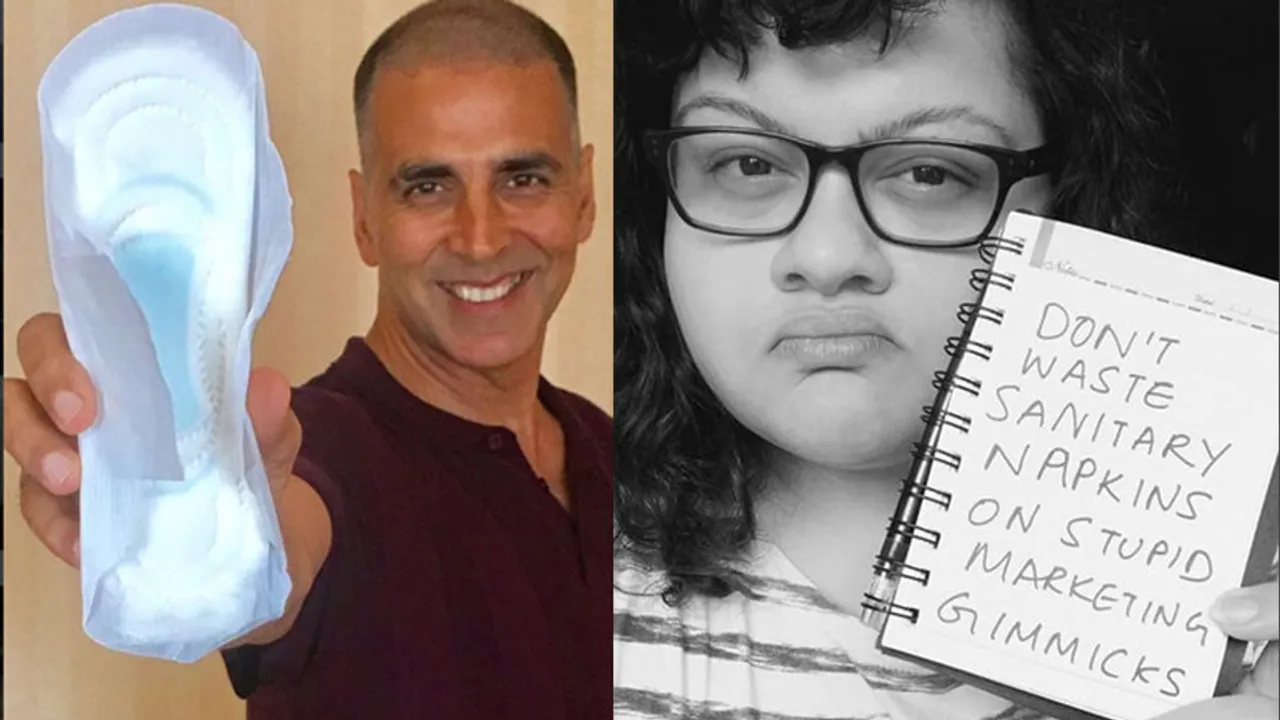 You are obviously aware of the upcoming release from super nationalist and recently feminist Akshay 'Indian but actually Canadian' Kumar, Padman and it is being promoted through the Padman Challenge, but Supriya Joshi and Mallika Dua are having none of it.
Are selfies with sanitary napkins as part of the Padman Challenge actually empowering women, or are they merely raising the hype for a movie that will probably make 100-200 crores INR? True the aim of the Padman Challenge is being passed off as that of breaking the taboo, but what about the wastage of the already costly and dear sanitary napkins?
That was the question posed by comedian Supriya Joshi, who appears to have grown tired of the endless tirade of marketing gimmickery that may or may not break the taboo, but is contributing towards the wastage of sanitary napkins that are being opened for selfies and therefore being rendered unusable.
Sanitary being the key word here for an product that could cause infections when opened up, touched and then repacked to be used later.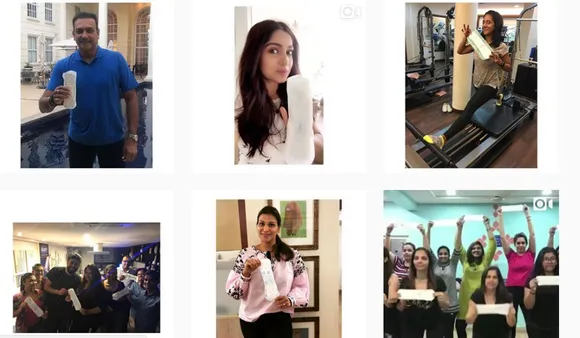 Read Supriya Joshi's Facebook post about the futility and wastefulness caused by the Padman Challenge below.

Mallika Dua's not-so-subtle outburst against the film and it's marketing gimmicks are borne out of and directed towards the lead star of the film. Akshay Kumar with whom she had a public fallout last year appears to be in the crosshair for Mallika Dua.
In a series of text posts made through her Instagram account on Stories, Mallika Dua writes, "..each time you feel you've been made to feel lesser for no reason and that the fight has just about begun… Hold up a sanitary pad and post a picture of it on Instagram. You will empowered. So empowered. Bye."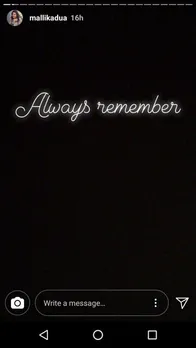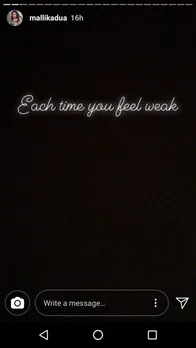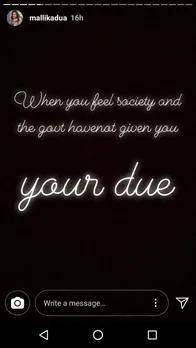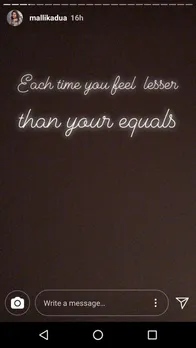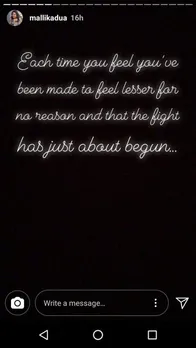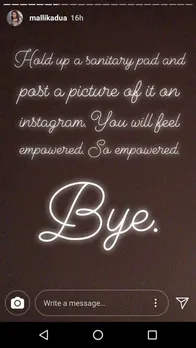 Mallika Dua Instagram Story Source
While this post may seem to you to be made out of spite for Akshay Kumar, don't worry because that is what I feel too.
Where Supriya Joshi hit the bullseye with her criticism and dignified outrage, Mallika Dua comes across to have succumbed to a personal rivalry, not using the platform and her popularity to full effect.