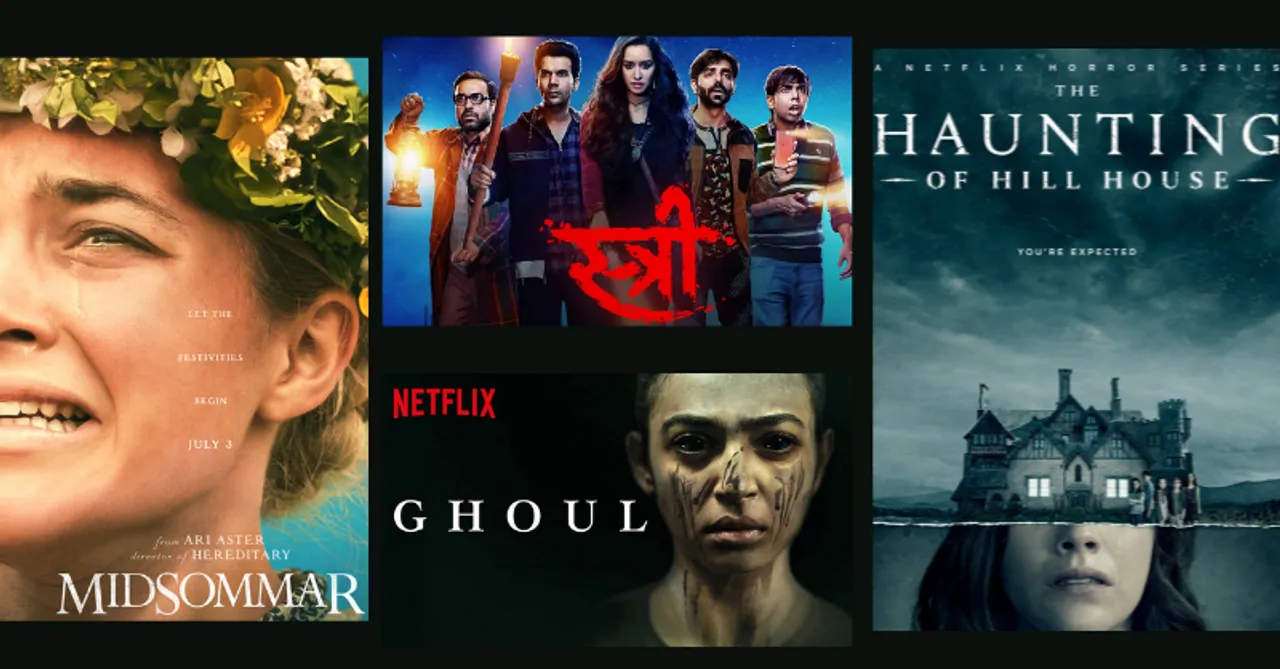 This ultimate list of horror films and TV shows is your guidebook towards the best of horrors for having a spooky Halloween weekend.
Yes, Diwali is around the corner and while we may be busy with that there's also Halloween that's coming soon. It's a festival that's not really celebrated in India as much as it's celebrated worldwide but slowly it's picking up with spooky movies and makeup looks building our excitement. If you're looking for a scary-spooky Halloween weekend then here is a list of some of the best of horrors to help you with that.
This list is a compilation of horror shows and movies that give you the chills while telling you an incredible story as well. Horror is a genre that is not very well explored in our country yet and it's also difficult to nail. To make someone jump out of their skins and scream in horror is not as easy as it sounds but these narratives have somewhat achieved it. How? Because almost all of them try to tell you a story that gives you the chills rather than just showing ghosts roaming around trying to scare you. While there are some classics like Insidious, The Shining, Scream, and Conjuring that are always there for a scary ride but here are some of the new and old spooky ones that you might have missed over the years. Take a look!
The Haunting of the Hill House and Bly Manor- Netflix
Midsommar- MUBI
Stranger Things- Netflix
A Nightmare on Elm Street (1984)- Apple TV+
Locke & Key- Netflix
Stree- Jio Cinema
Bates Motel- Amazon Prime Video
Orphan- Netflix
Ghoul- Netflix
Halloween- YouTube
Saaya- YouTube
The Exorcist- Amazon Prime Video
A train To Busan- Amazon Prime Video
Hereditary- Netflix
The Ring- YouTube
Bhoot- Amazon Prime Video
Marianne- Netflix
Tumbbad- Amazon Prime Video
Them- Amazon Prime Video
Servant- Apple TV+
US- Netflix
What will be your pick out of all of these must-watch horror stories for a spooky Halloween-filled weekend? Don't forget to tell us in the comments below!
For more entertainment content follow us @socialketchupbinge