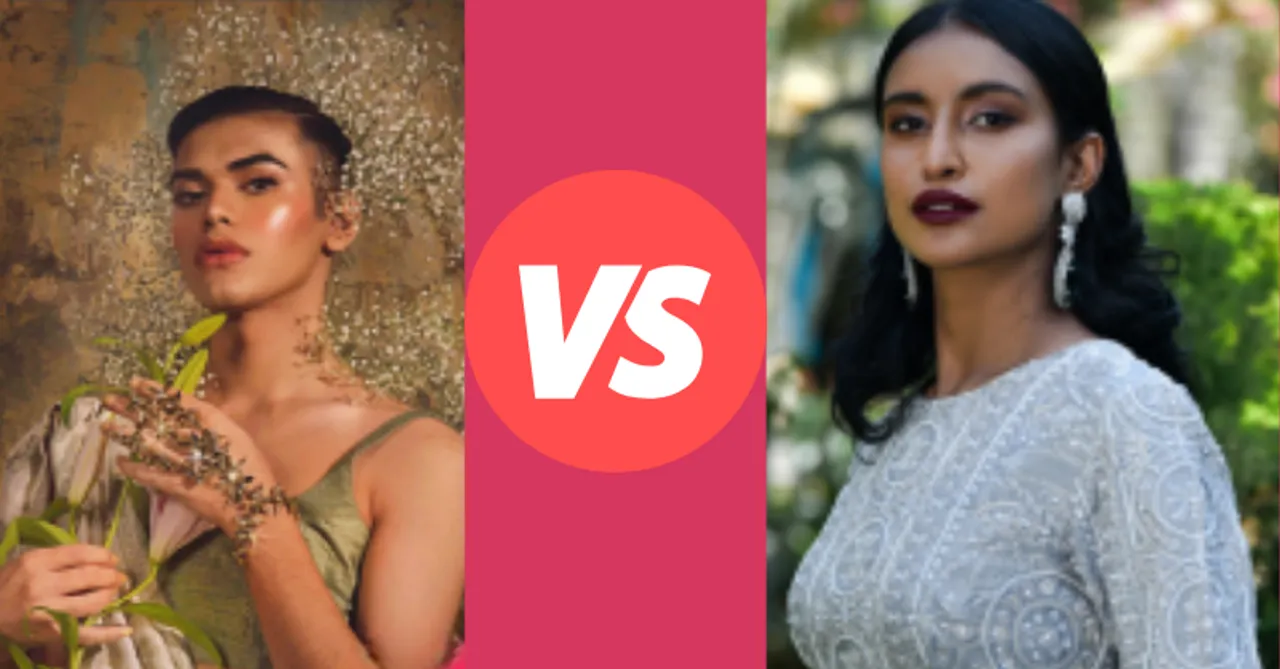 Sakshi Sharma spoke to Deep Pathare, an LGBTQIA+ community member, and Rida Tharana, a cis-gender, about a TV show that they felt represented the community well discussing whether the community receives the onscreen representation that it deserves or we are still stuck in time.
Most of us love watching TV shows after work and maybe it's because it offers us a kind of relief to come across some resemblance between our lives and those onscreen. It also feels good when we chance upon similar stories to ours on-screen. So why should the LGBTQIA+ community not get to experience this? One might say for the sake of argument that there are characters in films and shows that represent the community, but, are they representing the community or are they just a figment of the imagination of a cis-gender's idea of the community? We've only seen the community playing the role of the sidekick, a best friend of a girl, or the stereotypical gay guy who popped up in a recurring capacity for comic relief. If they've been the main character, their sexuality has been downplayed and scenes of intimacy are non-existent.
Today, popular culture has come a long way from this stereotypical representation of the community and has given us characters like Elio, David Rose, Rosa Diaz but are these characters a good representation of the community? To shine some light on this, Deep Pathare from the LGBTQIA+ community talks about their favourite TV show and how it represents the community, and Rida Tharana, a cis-gender female gives us her take on this.
And here's what they had to say!
In your opinion, which TV show or film have you watched that represented the LGBTQIA+ community? Did it help you understand yourself better?
Deep Pathare said, "I'd have to say Schitt's Creek. This TV show did a really good job of representing the community. It was simple, subtle, and yet so impactful in terms of representation and awareness about the community. Another TV show that I think did really well and really helped me understand myself growing up was RuPaul's Drag Race."
Rida Tharana said, "I don't watch a lot of shows, because I don't have that much time and if I do watch them, I watch K-dramas or Anime but there are some TV shows that I have watched like Sex Education, Never I Have Ever and Ginny and Georgia. I watch these for the same reasons. Their narratives concentrate on the LGBTQIA+ community and everything around that."
In what manner did these TV shows impact you?
Deep Pathare said, "Schitt's Creek did not shove the queer community down my throat at all. It did not force any ideas or concepts in my face. This show taps into un-stereotyping queer individuals, like not everything about queer, is loud, or colorful; it can be subtle and simple as well. RuPaul's Drag Race made me feel very empowered. It helped me understand myself in a way that I didn't think I would understand myself, be it creatively, artistically, or just as a human being, it just made me understand more of myself as a queer individual. The show had so many contestants all from different backgrounds and they didn't have similar struggles. I wouldn't say that it changed me as a person but it did give me a lot of self-awareness."
Rida Tharana said, "If we are talking about the community, it's a lot of information that comes our way. I feel more than TV shows, it's social media that's doing the job. We have so many Instagram posts, influencers, people coming out and talking about it and spreading awareness and that's how I've learned a lot about this topic myself. I believe that representation is a must when it comes to movies and TV shows. Coming out is not a one-time thing, they have to come out multiple times to different people in different groups so representation is there. I love the fact that producers are giving these roles to people from the community instead of bringing straight people into the picture and asking them to act.
At the same time, learning about the LGBTQIA+ community from people belonging to it and understanding how they're different, how sexuality differs from person to person has been nice. But coming from a Muslim community, you face some backlash for it. "You can't do that, you can't do this, this is not right, you can't be supporting them." But, I believe that love is love, you don't really have control over how you feel, who you love, but it's really important to educate yourself on topics like these because we live in times where people are fighting to just be able to survive. I think this is when I started doing my research and as far as it comes to TV shows, yes, I like what they're doing but they benefit out of it as well. They get a lot out of it and they don't give as much of a platform to the community as is required but rather take advantage of it to make a profit out of them."
How do you think these TV shows help in making others understand you better? And did these help in breaking any preconceived notions that you might've had?
Deep Pathare said, "If you've watched Schitt's Creek, you know the scene where David and Stevie are buying wine and while explaining his sexuality, David says, "I like the wine and not the label." That really stuck with me and I'm a strong believer of not labeling; even my Instagram bio says 'Stop labeling and start living'. But people have always asked me questions about that bio, so whenever someone questions me now, I give them this exact speech from Schitt's Creek, because it's not about how a person identifies themselves but what the person is in themselves. These small instances help and even though this scene is scripted, it was not overly orchestrated. It was not so obvious but subtle and yet made an impact.
I don't remember when I started watching RuPaul's Drag Race. I think I had so many questions in my mind that this show answered in a lot of ways but I wouldn't call them preconceived notions because I didn't really have an opinion to base them on. I watched Schitt's Creek when I had a little bit of understanding about myself so it doesn't break any notions as such. I just enjoyed watching it."
Rida Tharana said, "Coming from India, the representation of LGBTQIA+ is really rare cause we take it as a joke. The taboo here is reflected in Bollywood, unlike Hollywood. I think that has to change when it comes to the Indian society and community representation in the Indian Entertainment Industry. The whole idea of making fun or hiring a straight person for an LGBTQIA+ community representation is definitely not the go-to approach. Also impersonating them in a certain way like if you are from the community, this is how I think you should be talking and this is how I think one should be dressing is so wrong."
This article was a part of Social Ketchup's 2021 June Edition.