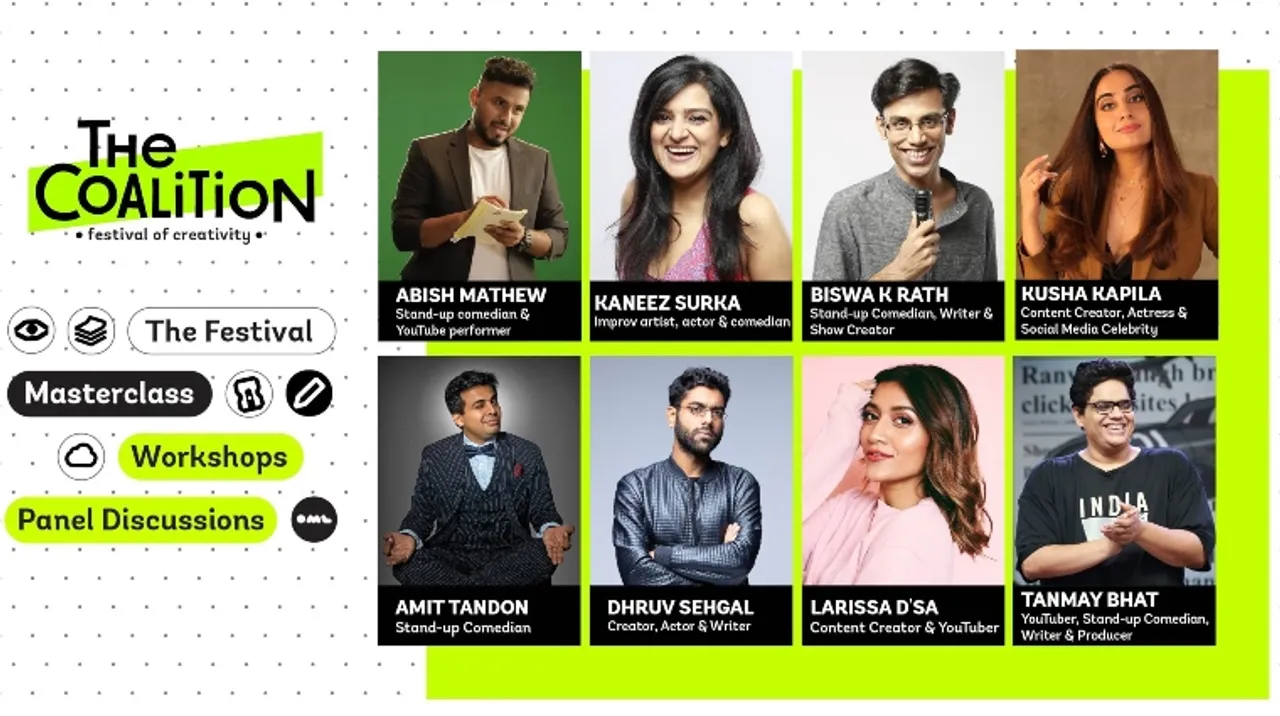 Entrepreneurs, artists, content creators can learn from workshops, panel discussions and masterclasses at the mega event - The Coalition.
The Coalition is an amalgamation of some of the best creative minds from across the country who collaborate, inspire and fuel the next wave of creative trends. This year, Only Much Louder aka OML will relaunch the sixth edition of The Coalition on August 1, 2020, and for the first time in its history, will go completely digital.
The Coalition will bring together entrepreneurs, artists, content writers and anyone else with a strong creative streak, for two days of interactive workshops and panel discussions, followed by two weeks of Masterclasses that are scheduled to go live on August 15th, 2020.
Apart from the introductory sessions, The Coalition will include detailed learnings shared through these Masterclasses that will curate an in-depth curriculum for various creative fields including design, comedy, journalism, content creation, art, fashion, film, gaming and more. The Masterclasses will bring intensive 2-8 hour-long courses to the homes of those looking to learn from professionals, educating them on the right skill-set needed in the field they are interested in.
The sessions will be conducted by industry mentors including Tanmay Bhat, Abish Mathew, Vijay Subramaniam, Amit Tondon, Dhruv Sehgal, Kaneez Surka, Kusha Kapila, Larissa D'Sa, Sumukhi Suresh, Rajeev Masand, BigFatMinimalist, Janice Sequeira, Biswa Kalyan Rath, Debbie Rao, Sapan Verma, Mandovi Menon, Anushka Menon, Mandovi Menon and many more.
"This edition of The Coalition extends the platform from one that showcases creativity, to one that offers intensive learning to enable the next generation of creative entrepreneurs to generate and build ideas. So, if you have a creative idea and want to turn it into a viable business, The Coalition is for you. Given that most of us now are homebound, The Coalition in 2020 will provide an opportunity for the creative community to learn and earn from home," says Gunjan Arya, CEO, OML Entertainment Pvt. Ltd.
As part of the digital format this year, mentors/moderators and attendees can interact online with a link provided by PayTM Insider.