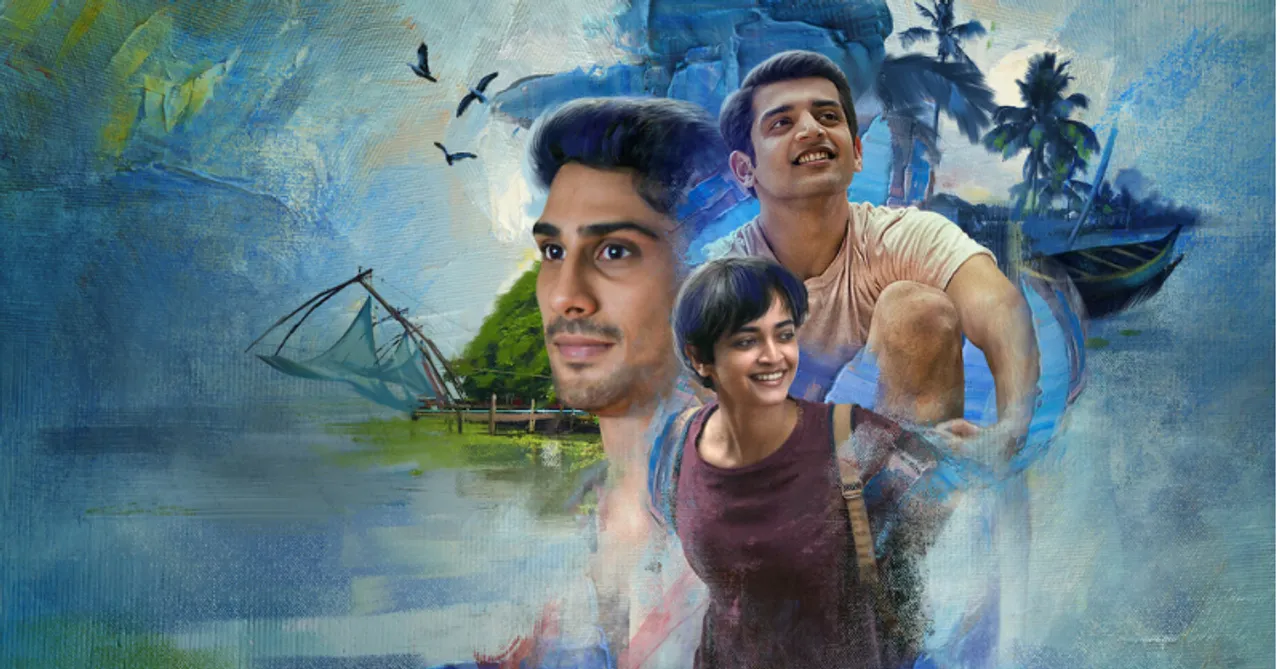 Based on a bestselling novel by Sachin Kundalkar, Cobalt Blue seems to be a story of love and desire of two siblings towards the same man!
If you have seen Call Me By Your Name then you definitely fell in love with Timothee Chalamet but it was the film's airy aesthetic sensualism and beautiful background score that makes the film all the more worthwhile. Cobalt Blue on Netflix with its trailer seems to follow in the same footsteps. Based on a bestselling novel by Sachin Kundalkar, and even directed by him, the film is about a brother and a sister falling in love with the same man. Earlier slated to release in December, the film is all set to release on April 2.
An aspiring author (Neelay Mehendale) who is exploring his sexuality and follows his own emotional beats finds himself drawn toward the paying guest (Prateik Babbar) living with his family. His free-spirited sister also seems likely to fall for the same guy which he finds out only later on. The film is based on Sachin Kundalkar's bestselling Marathi novel Aiyya (2012, translated to English by Jerry Pinto). From the trailer, it looks like the film will take you on a journey into the exploration of love, desire, and the period of sensuality between a brother, sister, and a paying guest.
The sheer similarity to Call Me By Your Name is fairly unmissable. That bicycle, the same sun-dappled airy aesthetic, that exploration of sexuality through sensuality and art. It's almost safe to say that this looks like an Indian version of Call Me By Your Name. Produced by Priya Sreedharan, Wasim Khan, and Zulfaquar Torabi, the film premieres on Netflix tomorrow!
For more entertainment content follow us @socialketchupbinge