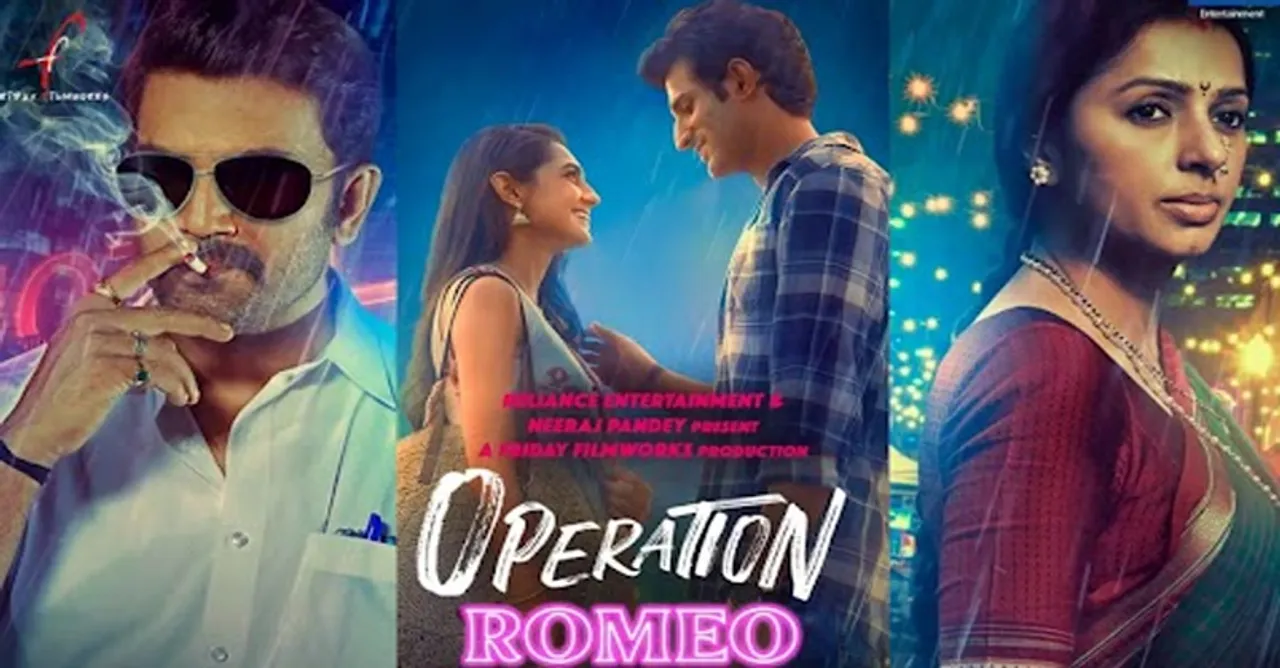 Operation Romeo is the Hindi remake of the hit Malayalam film Ishq: Not A Love Story which is a tale about love and revenge. The film is set to release in the cinemas on April 22.
Operation Romeo starring Siddhanth Gupta and Vedika Pinto is a story about how a newly in love couple goes on their first date with the worst experience of their life waiting at the end of it. The movie is directed by Shashant Shah and co-produced by Neeraj Panday and Sheetal Bhatia's Friday Filmworks in association with Reliance Entertainment. Neeraj Panday has previously given us memorable films like A Wednesday (2008), Rustom (2016) and M.S. Dhoni: The Untold Story (2016).
The trailer begins with the couple going out to celebrate the girl's birthday and having a typical fun date including flowers, holding hands, sightseeing at the Gateway of India and a long drive with some romantic songs. A moment of intimacy in the car leads to two men (Sharad Kelkar and Kishore Kadam) disguised as inspectors moral-policing them. The bullying becomes so intimidating for the innocent couple that the boy is forced to go to an ATM and get a bribe for the policemen. In those few minutes where the boy steps out of the car and comes back in, we see a shocked expression on his face while Sharad Kelkar creepily tells him that his girlfriend has probably never seen a real man in her life before this.
The trailer then cuts to months later when the boy looks a bit more grown up with pain in his eyes and the desperate need to seek revenge from the two men. He hunts down the inspector's wife (Bhumika Chawla) and has only one question on his mind "What happened that night in the car?"
Operation Romeo looks like the scary reality of what a lot of young couples might be facing today and how the lines between moral policing and bullying could be blurry for a lot people.
Are you looking forward to watch this thrilling story? Let us know your thoughts on Operation Romeo in the comments below!
Also Read: 10 Netflix home makeover shows that are oddly satisfying to watch
For more entertainment content follow us @socialketchupbinge