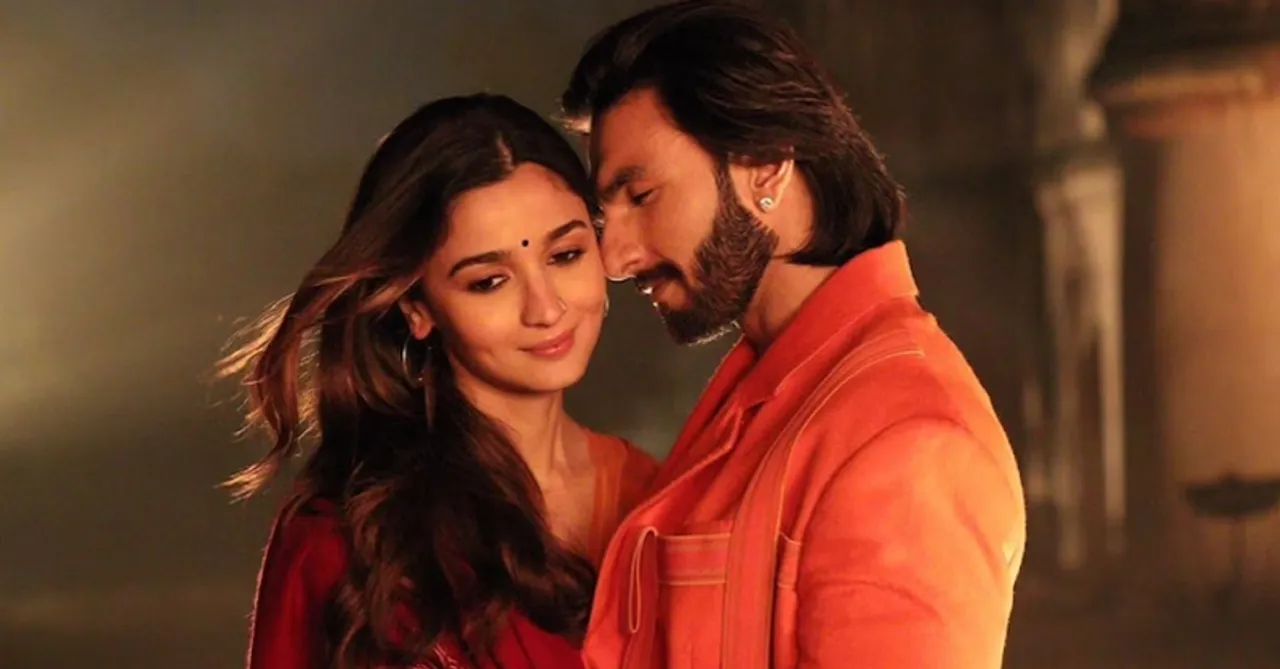 Rocky aur Rani ki Prem Kahaani trailer looks like the movie is less about the prem kahaani of two souls and more about the blending of two families!
The much awaited Rocky aur Rani ki Prem Kahaani trailer released today and the Karan Johar universe looks aesthetically pleasing as ever. From catchy songs, grand sets to glamorous costumes, it's a quintessential movie through and through and that is also the highlight of what could pull audiences to the theater on July 28. The trailer starts with Rani (Alia Bhatt) and Rocky (Ranveer Singh) screaming their lungs out at each other in an argument. Cut to we see the first time they ever met and how their journey really started. Ranveer as Rocky Randhawa comes off as a ditzy gym freak who lives in his own bubble or in simple words a rich 'chhora'. Until he meets Rani who opens his eyes about how far off he is when it comes to reality or in his case, general knowledge. And Alia Bhatt as Rani looks elegant as ever in her chiffon saree and hair that's always perfectly in place. The two have poles apart personalities from each other and that's exactly why they pull each other close like magnets.
Just like the main duo, their families too, are super different from each other. The Randhawas are all about following 'paramparas' in their Randhawa paradise and Rani's family consists of a well educated bunch of people. It fully reminds you of a 2 States situation but infused with the extravagance of K3G. To see if their marriage would ever work, Rocky and Rani unintentionally come up with the idea of switching families but they both fail to adjust in these polar opposite backgrounds. Jaya Bachchan who plays Ranveer's dadi 'Dhanalaxmi' in the film is clearly the one against their relationship and is ready to break this arrangement by hook or by crook. The rest of the cast also includes veterans like Shabana Azmi and Dharmendra. In the 3 minute long trailer, it almost reveals the plot of the film to the point where you wonder what new outcome could this family switch offer us. 
The film is directed by Karan Johar who marks 25 years in the industry and returns to the director's chair after his 2016 directorial Ae Dil Hai Mushkil. With this film he also wants to pay tribute to his guru Yash Chopra. The song Tum Kya Mile is also a part of that tribute and the song has been trending ever since its release. The film is produced by Dharma Productions and written by Ishita Moitra, Shashank Khaitan and Sumit Roy.
What are your thoughts on the trailer? Let us know in the comments below!
For more interviews, follow us on @socialketchupbinge.