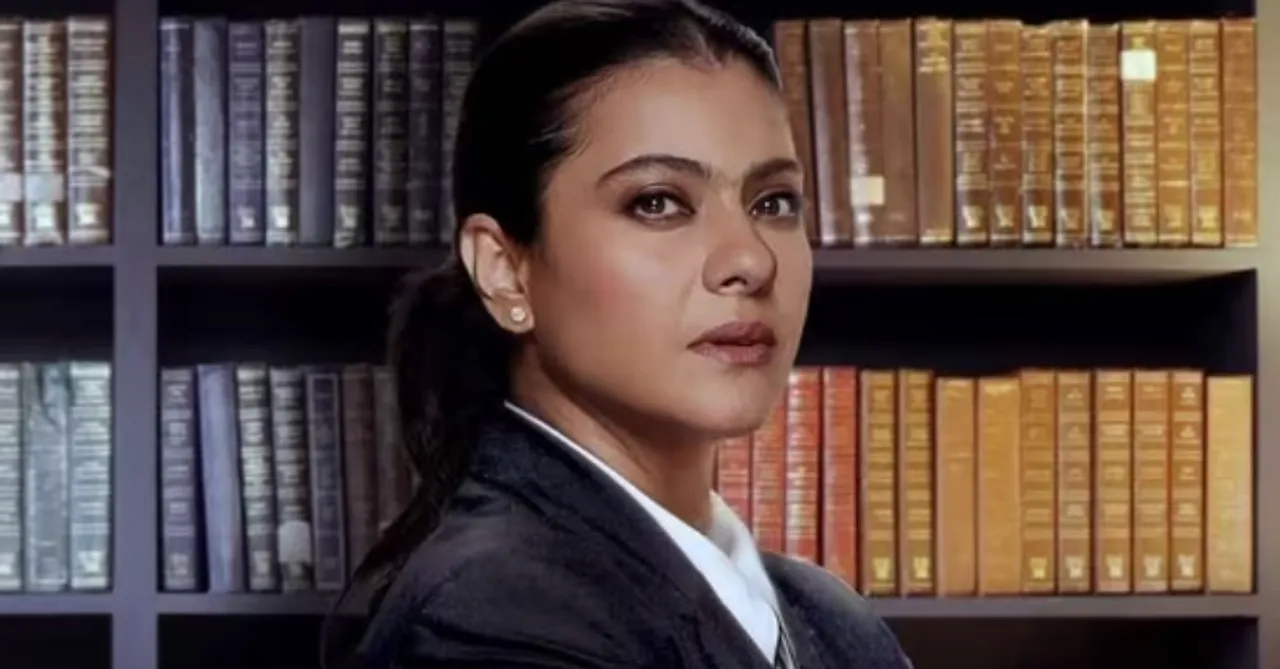 The Trial review: A self-murdering show that is just so proud of itself for adapting a good courtroom drama from the West so much so that it forgets to adapt!
The Trial review: Adaptations are not at all bad! I believe this because my mother often misses out on genuinely good content because she doesn't watch English shows at all. If a good adaptation comes around it makes it easier for me to show her some good quality content. And we can all agree that the Indian version of The Night Manager is a rather good one! Unfortunately, I cannot say the same for The Trial because as much as I have thoroughly enjoyed The Good Wife, this one has left me speechless and not in a good way. Because it's one thing to say 'It's so bad that it's good' but this is just so bad and bland that I can't think of words to describe it.
Noyonika Sengupta essayed by the diligent Kajol gets cheated on by her husband who is then arrested for bribery. She, a woman in roughly her 40s, is out touch of with the professional world and is left to be the breadwinner of the family as she has no money even for her daughter's school fees. After this background story given to you, within the next five minutes, she gets a three-bedroom lavish apartment in Bombay and a job! It's like it's practically preached to you that life is tough and full of struggle like we all know so what's the point in showing it. Noyonika has been away from the law for almost 13 years, and after just joining the firm as a junior intern on probation, she suddenly starts handling the biggest cases for the top-tier firm. We get that she is a genius hero but this rushed return is stretching it a bit too far!
This Surpan Verma drama if anything is definitely guilty of being loud, unnecessarily dramatic, and out of touch with emotions and depth at all points. It is one thing to tell a story in a scene-cut-scene manner but to simplify life struggles and reduce them to mere sentences like 'mard ki fitrat aur maa ki zimadri' is unfair. But in a show where the background score does the heavy lifting for emotions instead of the screenplay and intimacy is a joke, do you think the characters will get a chance to breathe? They are also reduced to a one-line character arc! Rajeev (Jisshu Sengupta) is the cheating husband desperately begging for redemption, Vishal (Alyy Khan) an old flame of Noyonika's is a lawyer with no conscience, who offers a job to Noyonika, Malini (Sheeba Chadhha), Vishal's partner in the firm, is a strict boss lady who is opposed to hiring Noyonika, Dheeraj (Gaurav Pandey) a young rival intern who hates Noyonika's privilege and holds it against her, and finally, Sana (Kubbra Sait) a supposed mysterious woman who works as an investigating officer for cases in the firm and is the only person who has sympathy and is a confidant for Noyonika. Except for some scenes between Alyy and Sheeba that pull you in, The Trial felt like it didn't utilise its talent but rather wasted them.
The format of the show is what you might have seen in many West courtroom dramas. Every episode is a new court case mostly inspired by real life as well as Noyonika trying to gather and untangle her personal life. But the courtroom drama that is expected to be exhilarating is exhaustingly dull! And the whole point of the show is lost because her personal life which is the narrative stitch between court cases and her life doesn't look like joining dots, instead it seems like two separate storylines altogether. After a rooted yet thrilling courtroom drama like Guilty Minds already exists in India, this feels like a sad attempt to be a commentary about everything from obnoxious and loud misleading media trials to the reality of reality shows like Bigg Boss! The creators got so busy adapting the stylistic element of The Good Wife that they forgot all about the story. In factly 'previously happened' and 'coming up next' in the show make much more sense and I am thankful for those being there!
It's a saying that time waits for no one but apparently, here, time is running like a bullet train not waiting for its own story to unfold. Because as soon as you start to get invested in a scene it moves past you leaving you hanging there all alone questioning what the hell happened. Also, its title score makes it look like a show on media rather than the law which is not even the worst thing. Because the title The Trial: Pyaar Kaanoon Dhokha has been literally taken for words and translated onscreen with an exclamation point added after everything as from pyaar to kaanoon to dhokha everything is extra superficial and in your face loud. Kajol, as a 90s heroine comeback just like Sushmita Sen, Madhuri Dixit, Raveena Tandon, and more deserved better than this! After all, these heroines are on a roll on OTT taking control of the narratives in their hands with a sort of act of revenge fashion as their male counterparts are all incompetent cheaters rather than heroes!
The Trial is streaming on Disney+ Hotstar!
For more binge-centric content and reviews, follow us on @socialketchupbinge.