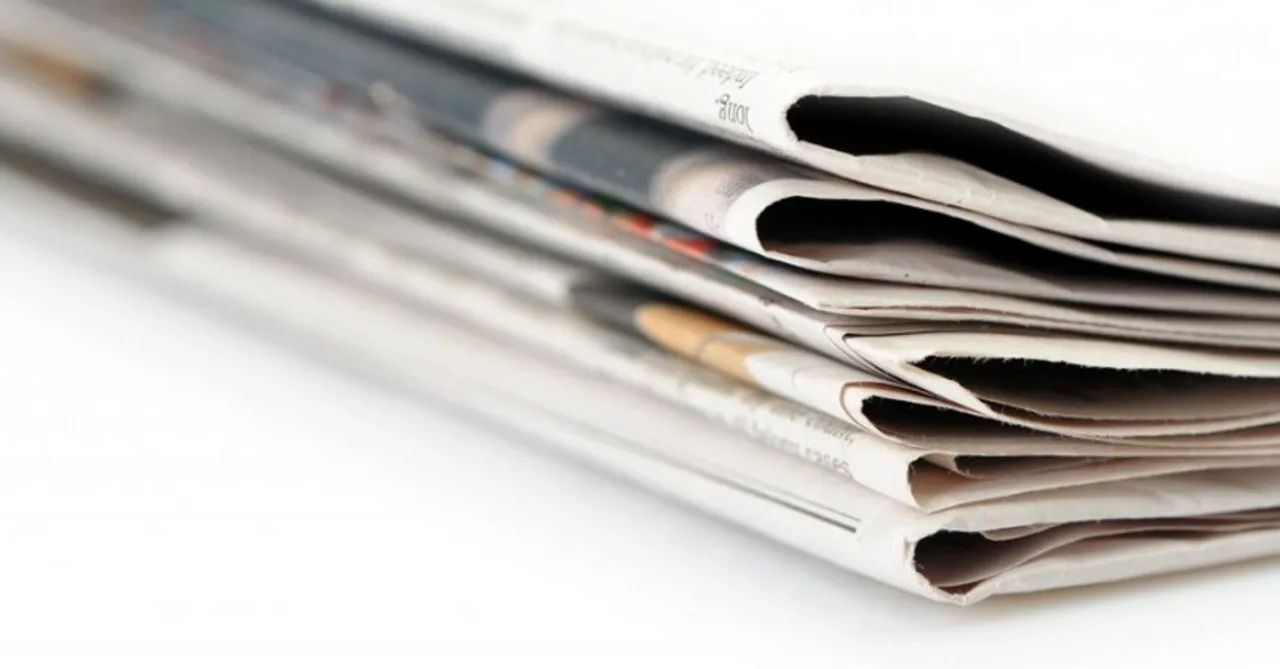 Skim through our news roundup to catch-up on your weekly news and stay up to date with what's going on in and around the world.
With so much going around the world and the country do you feel like you are lagging behind? With work from home don't get enough to catch-up on what is happening around in the world of news? Don't worry this news roundup will catch you up to speed and keep you updated on the know-how of the world. After all, we don't want you to miss out on anything important.
So, check out this news roundup and stay up to date with the discussions around you:
WORLD
Prince William after Harry-Meghan's interview: We're very much not a racist family
Prince William said on 11th March, 2021, Thursday on a vist to school in east London that Britain's royals were not racist after Meghan Markle, wife of his brother Harry, said a family member had asked how dark their son Archie's skin might be. "We're very much not a racist family," he stated. William added he hasn't spoken to Harry since the interview came out but added that he will.
Japan marks 10 yrs since triple disaster that killed 18,000 people
Japan has observed a moment's silence on Thursday to mark the 10th anniversary of the March 2011 9.0-magnitude earthquake and tsunami that killed over 18,000 people and triggered a nuclear meltdown in Fukushima. Japan's PM Yoshihide Suga and Emperor Naruhito offered their condolences at a memorial in Tokyo. Naruhito said the "unforgettable memory of the tragedy" persisted a decade on.

3 US women cough on, pepper spray Asian driver after he asks 1 to wear mask
An Asian driver in US was assaulted and coughed-upon by a woman, who was not wearing a mask, riding with two other women after he refused them service. The driver, who recorded the incident, had asked her to follow Uber's masking policy. One of the women also pepper sprayed the driver, who came to US eight years ago from Nepal.
INDIA

India reports 23,285 new COVID-19 cases, active cases near 2L-mark
India reported 23,285 new COVID-19 cases and 117 deaths in the last 24 hours, according to the Union Health Ministry. Following the discharge of 15,157 COVID-19 patients, the active cases in India now stand at 1,97,237. The total caseload stands at 1,13,08,846 and the death toll has reached 1,58,306. A total of 2,61,64,920 people have been vaccinated so far.
India no longer democratic country: Rahul after Swedish institute's report
Citing a media report about a Swedish institute's Democracy Report, which stated that India is an "electoral autocracy", Congress leader Rahul Gandhi said, "India is no longer a democratic country." India has been classified alongside Hungary and Turkey in the annual report from Sweden-based V-Dem Institute because of "restrictions on multiple facets of democracy".
DGP removed on SO's recommendation: EC on TMC's letter on Mamata's injury
Responding to TMC's letter on West Bengal CM Mamata Banerjee's injury, the Election Commission (EC) said it's unfortunate that the letter is full of insinuations. "DGP wasn't removed without any application of mind. It was the outcome of the recommendation given by Special Observers (SO)," it added. The incident should be inquired into with promptitude and dispatch, it said.
ENTERTAINMENT

Big B 1st Indian to get FIAF Award; Nolan, Scorsese to honour him
Amitabh Bachchan will be this year's recipient of the FIAF Award, given each year by the International Federation of Film Archives. He'll be presented the award virtually by Hollywood filmmakers Martin Scorsese and Christopher Nolan and will be the first Indian to get the award, as per Times of India. "They couldn't have chosen a more deserving individual...this year", said Scorsese.

Priyanka, Nick to announce Oscar 2021 nominations
Actress Priyanka Chopra Jonas and her husband, singer Nick Jonas, will be announcing the nominations for the 93rd Academy Awards on March 15, Monday. Taking to Instagram, Priyanka followed a viral TikTok trend to make the announcement. She asked her fans and followers, "Tell me we are announcing the Oscar nominations without telling me we are announcing Oscar nominations."
SPORTS
Mithali Raj becomes first Indian woman cricketer to score 10,000 international runs
India Women captain Mithali Raj on Friday became the first woman cricketer from India and only the second woman overall to score 10,000 international runs. Mithali, playing her 212th ODI for India, achieved the landmark during the third match of the bilateral series against South Africa, with a boundary off medium-pacer Anne Bosch before getting out the next ball.

Messi misses penalty vs PSG as Barcelona exits Champions League
Barcelona was knocked out of Champions League in the round of 16 on Wednesday for the first time since 2006-07 after they drew 1-1 against Paris Saint-Germain in the second leg. Messi missed a penalty on the night after scoring Barcelona's only goal. PSG made it to the quarterfinals 5-2 on aggregate, after winning the first leg 4-1 last month.
TECH
SpaceX launches 60 Starlink satellites week after the last batch of 60
Elon Musk's SpaceX on Thursday launched 60 more Starlink satellites from Cape Canaveral in Florida, just one week after launching its last batch of 60. It also recently confirmed the expansion of the beta of its Starlink internet service to additional markets around the world, including Germany and New Zealand. This is the 21st Starlink launch to date.
Beeple among 3 most valuable living artists after artwork sells for ₹504 crore
US-based graphic designer Mike Winkelmann, the digital artist known as 'Beeple', is now among the world's top three most valuable living artists after his artwork was sold for $69,346,250 (around ₹504 crores). His digital artwork 'Everydays: The first 5,000 days' was sold in an auction by Christie's. The digital collage features images made daily by Beeple for over 13 years.
Hope this news roundup is got you up to date on the world's happenings.