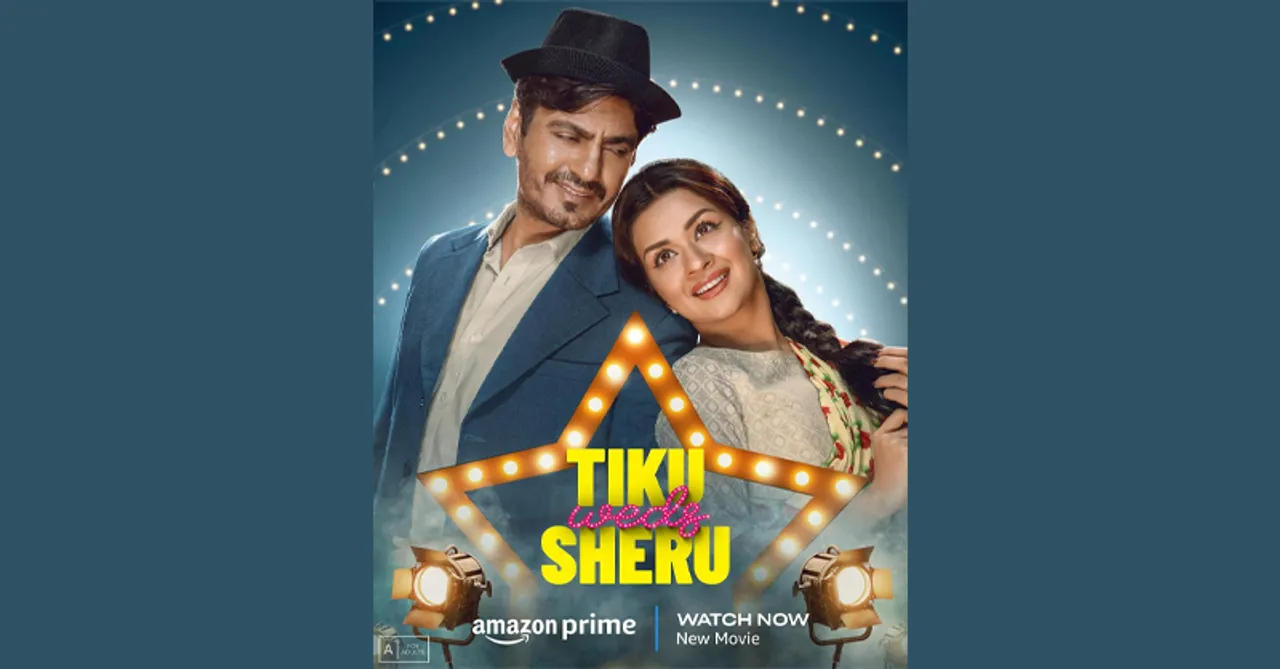 'Tiku Weds Sheru' set out to be a sincere rom-com based on the experience of outsiders in Bollywood but ended up being the worst film of 2023 so far.
"Kisi Ka Bhai Kisi Ki Jaan is the worst film of the year," I said naively. I spoke too soon! A tough competition to KBKJ has arrived- 'Tiku Weds Sheru'. After the trailer was released, many noted the problematic 28-year-old age gap between the lead actors. What they didn't know is that the film is a pandora's box full of toxicity. Sheru (Nawazuddin Siddiqui) is a junior artist in Bollywood and a part-time pimp. Contrary to what the film wants us to believe, Sheru is not quirky, he is yet another self-obsessed, entitled, average Joe. Tiku (Avneet Kaur), a Bhopal-based free-spirited girl, wants to become a superstar but is restricted by her orthodox family. Sheru, for the dowry, and Tiku, for life in Mumbai, agree to marry each other when their family arranges a meeting. "Chhoti bhi hai," someone says to convince Sheru to marry Tiku. What happens next is incomprehensible chaos, the couple falling in love, everything going wrong, and climax. In between is a thoroughly absurd and unsettling script with shayari and nonsensical philosophy.
Also Read: Joyland: A film about love, lust and everything in between
In one of the initial scenes, Sheru tells politician Chandresh Bhund (Suresh Vishwakarma), "I'm good". Bhund replies, "I also like gud," and starts molesting Sheru. 'Gud' is a Hindi slur for homosexual folks. Yes, the 1920s called, but they don't want Tiku weds Sheru back either. The profanity is excessive and repulsive. Women are shown to be self-obsessed gold diggers and domestic violence is normalized. It is really unsettling to watch the 49-year-old Siddiqui romantically eyeing and touching the 21-year-old Kaur. Their kiss is nauseating to watch, but (no spoiler) the song in the climax has to be the most unhinged part of the film.
Tiku and Sheru are two of the worst-written characters. They are more immature than grey, and what's worse is that their immaturity is romanticized. The acting doesn't help either. Siddiqui, who has given outstanding performances in the past, fails at being a quirky rom-com hero. Often times directors use Siddqui's choppy English as a laughing gag, but here, he tries too hard to fake speaking irregular English and the result is an annoying character. The film lets down Kaur's acting abilities by giving her an illogical role and cringeworthy dialogues like, "Yo Papa ji! What's up?" Most dialogues are, in fact, coarse and ridiculous and the comedy is embarrassing.
Tiku Weds Sheru aspires to depict the struggles of outsiders who come to Mumbai with dreams of becoming Bollywood superstars, a cause that producer Kangana Ranaut has rallied behind. It desires to show us the trade's brutal yet realistic behind-the-scenes in order to induce compassion for outsiders. However, it barely does any justice to the cause and rather exploits it. It gives us the scandalous version of the struggle that the audience expects- mafia, drugs, sex rackets, and more. This is not to say that there is no truth to it. But the film lacks a sensible understanding of the struggle and more sadly, it lacks an empathetic gaze, especially when it boasts of empathy being its forte. What could have been a genuine rom-com making us root for newcomers has turned out to be the worst film of 2023 so far.
Tiku Weds Sheru is currently streaming on Prime Video.