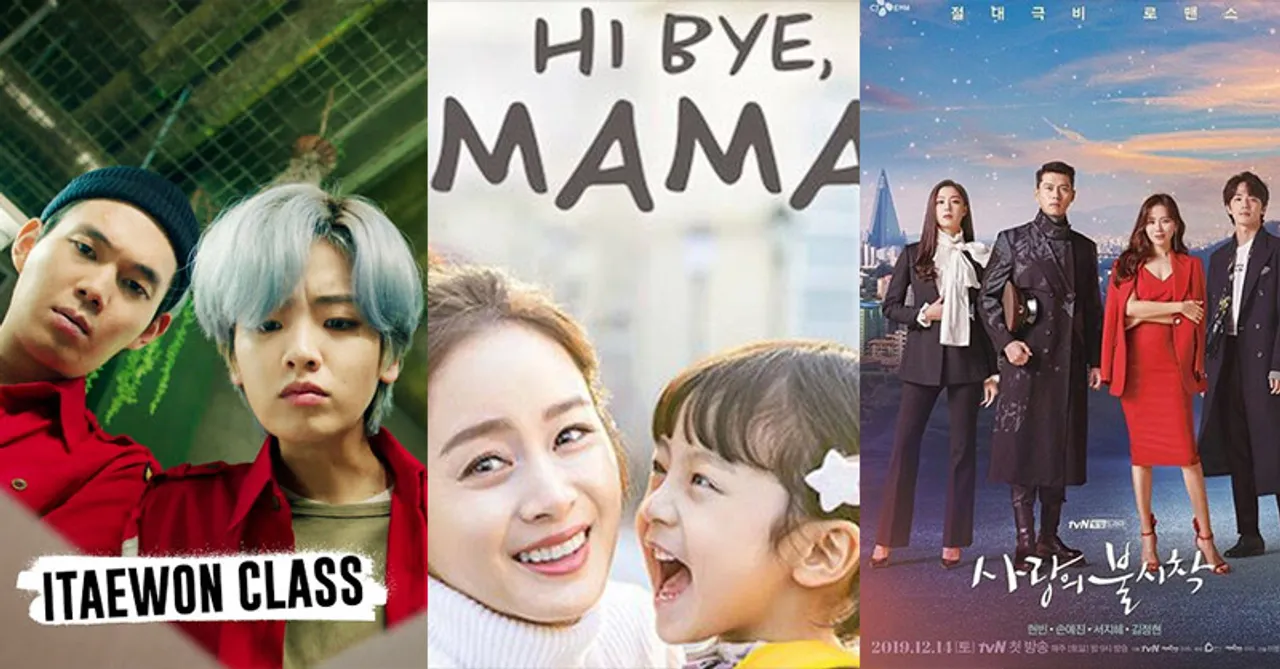 With the overload of great content from all over the world, Korean dramas have definitely caught many viewers' attention. Check out some of the best ones here!
Great content has got its maximum due in the year 2020. Since we all were in a lockdown and had enough time by ourselves to binge on some great content. The year 2020 had some amazing Korean dramas that received wide critical acclaim and audience love. Korean content is known for its unique storytelling, plot, and romance. If you haven't already explored Korean dramas it's time for you to experience the magic of Korean series now.
Check out the best 2020 Korean dramas now:
Itaewon Class
An ex-con and his friends fight to make their ambitious dreams for their street bar a reality. Itaewon Class' final episode recorded a 16.548% nationwide audience share, making it the third-highest viewership rating in JTBC and the seventh highest rated drama in Korean cable television history. One of the best Korean dramas you can binge-watch.
Crash Landing on you
A paragliding mishap drops a South Korean heiress in North Korea - and into the life of an army officer, who decides he will help her hide. This series got the highest rating and is one of the top three series in South Korea.
The world of the married
It tells a story of a married couple whose betrayal of one another leads to a whirlwind of revenge, grief, forgiveness and healing. 
Hospital Playlist
Friends since undergrad school, five doctors remain close and share a love for music while working at the same hospital.
Memorist
Memorist is a 2020 South Korean television mystery series starring Yoo Seung-ho .With the power to read people's memories, Dong Baek solves crimes as a detective in the police force. When a string of serial murders happen, Dong Baek teams up with talented criminal profiler Han Sun-mi to stop the killer and prevent further deaths. 
Hi Bye, Mama
When the ghost of a woman gains a second chance at life for 49 days, she reappears in front of her remarried husband and young daughter.
To all the guys who loved me
The series is also known as Men are Men and is streaming on Netflix now
Mystic pop-up bar
Only open late at night, a mysterious outdoor bar can travel to different worlds and heal customers through their dreams.
Extracurricular
Determined to escape a dead-end life, a gifted high school student turns to a life of crime to ensure he can pay for college.
Hyena
To survive in a highly competitive environment, two rival attorneys with only high-class clientele tear apart anything that stands in the way of their ambition.
My unfamiliar family
A family drama series available on VIU
A piece of your mind
A coolheaded computer programmer and an optimistic sound engineer cross paths and fall in love.
Record of youth
Three young fashionistas are trying to make it big in the world of modelling.
Nobody Knows
Well !! We all have some good Korean drama recommendations , What are you waiting for ? start binge-watching now.