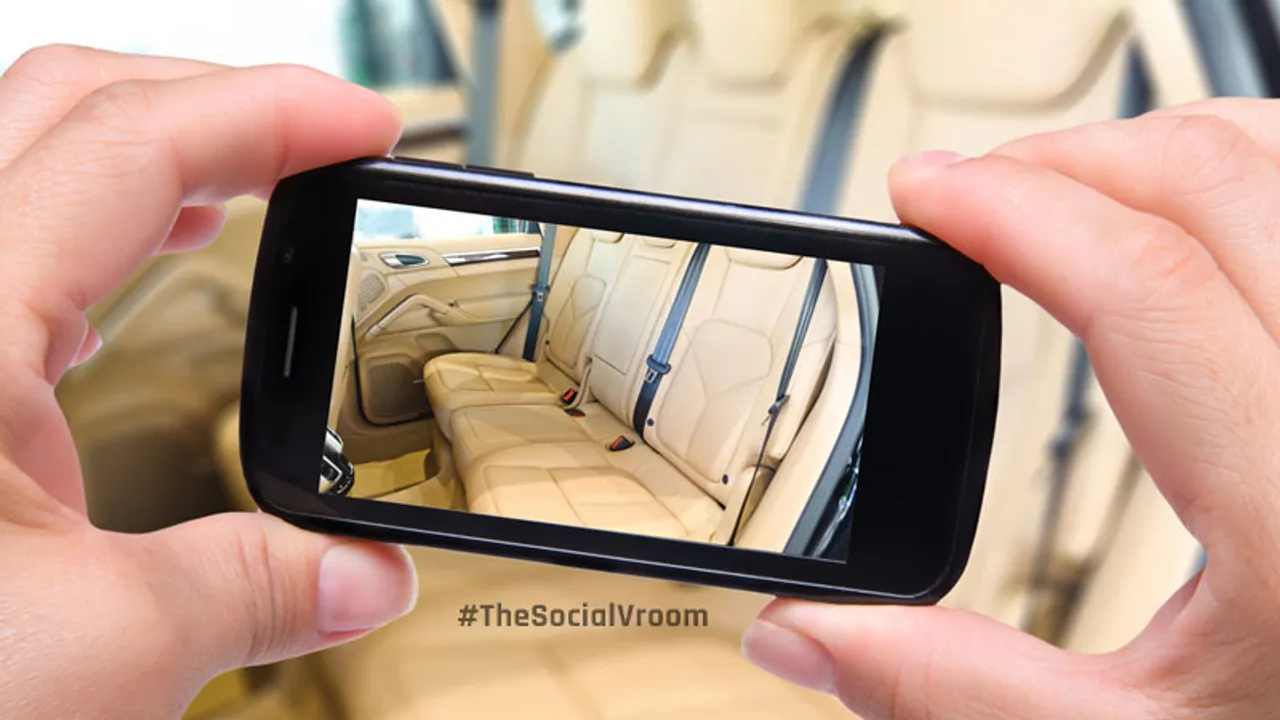 We bring you a list of Top Auto Photographers on Instagram that will reignite your passion for your dream car. Check out this bunch of talented, and widely followed  artists.
Young or seasoned, rich or poor, there are very few things that we all share in common, and one of those things happen to be the ever elusive, 'Dream Car'. We all have one, or several, and partly because they are just too pleasing to look at, so attractive to yearn for.
From just a means of transportation that it was intended to be when Henry Ford oversaw the manufacture of the first automobile, to the golden ages that gave us what we now know as vintage cars. Luxury, speed, prestige, comfort, command are now some of the things that cars are synonymous with, and to reflect these qualities in photographs require a skill and talent that are hard to come by.
Instagram allows us to admire the exquisite from around the world, from some of the most beautiful locations around the world, fashion, art and what brings us to our subject, Cars.
Matt Hart has a thing for race cars from the yesteryears, and his images are breathtaking to the say the least. Through his lens and his talents, he has amassed over 40.5k followers on Instagram.
On his blog, Capturing The Machine, photographer Kevin McCauley, prefers to isolate the object of his admiration to capture the true beauty of the machine. His account has more than 44.6k followers.
Twenty-five year old photographer, Timo is based out in Munich, Germany and maintains an intimate connection with old school BMW cars, the love of which reflects in his Instagram account and has more than 47.7k followers.
Not much need be said about DW Burnett's Instagram account, except for the fact that he loves racetracks, racecars and motion photography. At 7.6k followers, his is one of the few underappreciated accounts on the platform.
Amy Shore not only knows her cars on the outside but also on the inside. Talented both as a photographer and driver, she delights her 65.5k followers on Instagram with beautiful images of mechanical beauty.
Remi Dargegen prefers classic cars, but also extends his affections towards bikes, planes, and boats and has more than 18.4k followers on his Instagram account.

7. peteraylward

Based in the United Kingdom, Peter Aylward is a professional auto photographer who is also infatuated with the racetrack and the machines that rule them. His photographs are slightly darker and with impeccable detail.
Jonathan Szczupak's love affairs stretches from hobby to profession, from passion to dedication. He works as a Design Manager at Ford and loves to capture cars in his lenses when he is not preoccupied.

9. magnuswalker 
Magnus Walker is a Porsche guy, and seldom photographs a car other than a Porsche. He has rubbed shoulders with F1 drivers Sebastian Vettel, Jenson Button and much more, and has 338k followers on Instagram.
Living up to the name of his blog, Webb Bland has been in a long-term relationship with Mercedes and combines his love for the machine, travel, and photography with vibrant images that are sure to wow you.
11. jeremycliff
Based in Chicago, United States of America, Jeremy Cliff takes detailed photographs of some of the most beautiful and fast cars from across the world. His Instagram account is a testimony to his talents with nearly 70k followers.
12. Kunal Khadse
A professional auto photographer, Kunal Khadse has worked with a number of brands, national and international, such as Tata Motors, Maruti Suzuki, Mahindra and Mercedes to name a few.
13. 1013mm
John Zhang is a professional automotive photographer based out in Los Angeles, United States of America, and has 54.2k followers on Instagram. He prefers new age machines as opposed to old school muscle cars.
Feast your eyes on these mechanical beauties. Your day is bound to brighten up!
Do you think any other photographer you follow should make it to the list of Top Auto Photographers on Instagram? Share the handles with us at team@socialsamosa.com
The article is a part of our #TheSocialVroom series - where we attempt to bring the best of the automobile industry across social media to you.