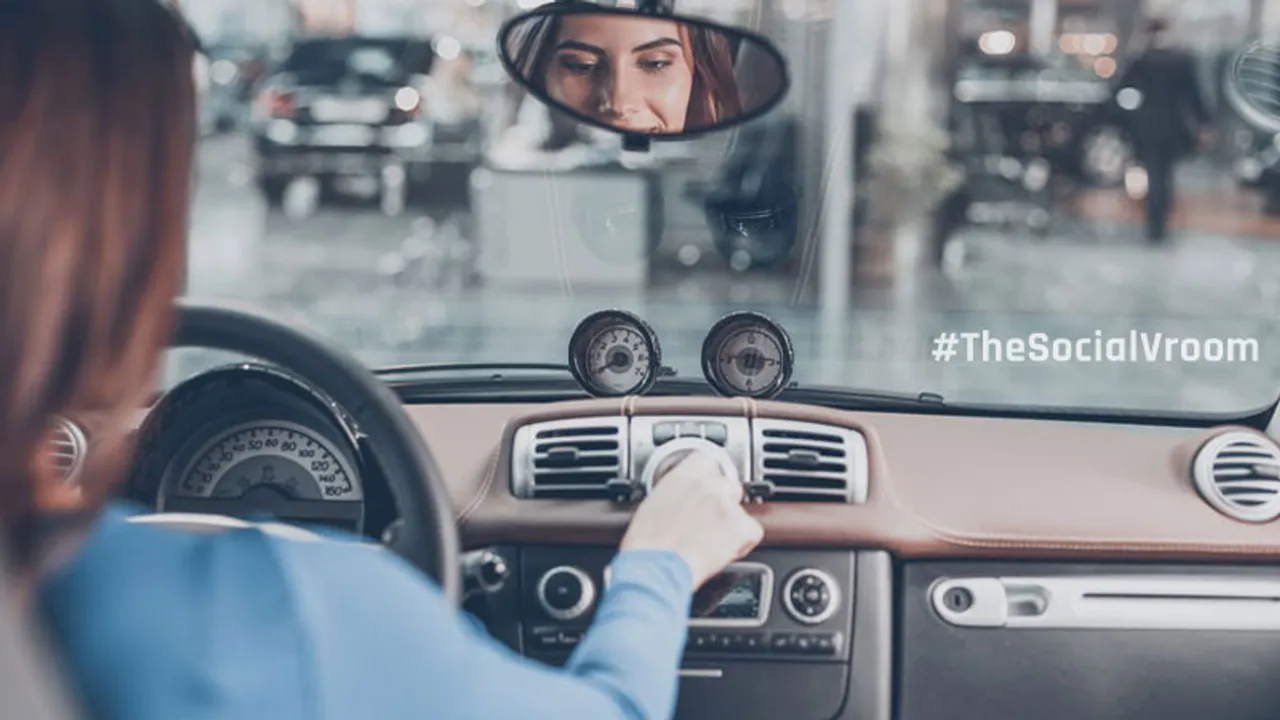 Do you remember ripping through countless automobile magazines when you were a child? Making posters out of them, vowing to own that beautiful piece of design, imagination and metal someday? Here's some help from Top Auto Reviewers of recent times
Nowadays pretty much every big purchase is preceded by a quick YouTube search for a review of the product in question. Not all of us are grease monkeys, but we all need advice from time to time, and sometimes all we like to do is watch these cars and sigh. If you are one of those people who like to binge watch car and bike reviews, or wish to step into a showroom armed with knowledge, check out these Top Auto Reviewers who make life just a little bit easier for all of us.
1. The Smoking Tire
Hosted by Matt Farah, The Smoking Tire has more than 664k subscribers and one motto, "No Hollywood, no bosses, no bullshit. From our brains to your eyes and ears."
Here shown are the Ford 2011 Shelby GT500 going head to head with a modified 600 HP 2011 Camaro.
2. Carwow
British channel Carwow is hosted by Mat Watson and gives viewers an in depth review and comparison of some of the most popular cars out in the market.
Mat Watson compares three most popular executive saloon cars, Mercedes, BMW, and Audi.
3. Autocar India
One of the most popular names associated with automobiles, Autocar's YouTube channel and magazine are both equally popular. With more than 363k subscribers, they are truly branched out from offline to online.
The Harley Davidson Roadster being taken out for a spin by Sherman Nazareth.
4. Autofgefuhl
This German channel is informative and an overall fun watch, hosted by Thomas. With 152k subscribers it is a growing automotive blogs around today.
Thomas shows us how Daimler/Merecedes build their buses in this video.
5. Car Throttle
Car Throttle refer to themselves as the internet's car community, and with one million subscribers are truly one of the most subscribed channels on YouTube where viewers can enjoy car reviews, trivia and other car related goodness.
Rubbing it in, not so subtly, Car Throttle shows us 11 mean machines that we will never lay our hands on (probably!).
6. Jay Leno's Garage
Jay Leno is a man of many talents, and knows automobiles like the back of his hand. His YouTube channels is one of the most followed accounts in the category with over 1.7million subscribers.
Jay Leno drives a Custom 1932 Auburn and imparts valuable knowledge.
7. Saabkyle04
This blog prizes itself upon being one of the most detailed automotive blog on YouTube, and with more than a million followers, proves its mettle.
Enjoy an in depth review of one of the fastest and most beautiful cars ever made.
8. Power Drift
One of the fastest growing Indian YouTube channels on the automobile scene, PowerDrift has amassed more than 316k subscribers with car and bike reviews that they make sure are never boring.
Know whether Yamaha's latest motorbike is a hit or a miss for the Indian market.
9. Harry's Garage
With years of experience under his belt, working for evo magazine, Octane magazine and has also worked with Jaguar Land Rover, Harry brings his wealth of knowledge to us with his YouTube channel, Harry's Garage. He is passionate about everything that has an engine and that he can drive, cars, bikes and boats.
Here Harry reviews the Aston Martin AM37 Power Boat.
10. Motor Trend India
The Indian wing of the popular Motor Trends channel reviews Indian cars, and you can also check out international luxury cars. The Indian channel has more than 21k subscribers.
Here's a review of the new Toyota Innova Crysta Automatic.
Do you know of any Top auto reviewers that we missed. Let us know on team@socialsamosa.com.
The article is a part of our #TheSocialVroom Series, bringing to you the best of automobile and social media on the same page.