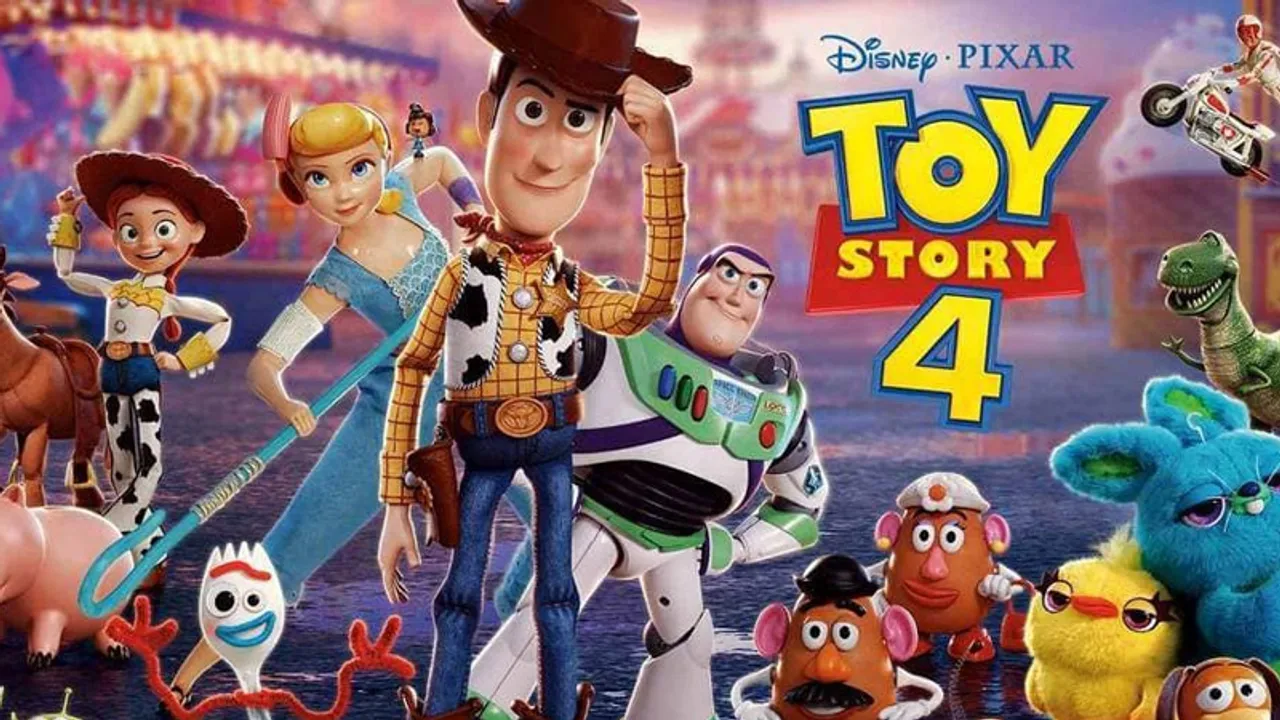 Disney owned studio Pixar came out with Toy Story 4 today, the fourth in this 25 years old franchise. Of course we are excited for it –it seems Disney is set on taking us on a nostalgic ride this year, with The Lion King, and Frozen 2 coming up after this.
Toy Story 4 came when people thought there was nothing more left to extract from the franchise, or that it would ruin the entire thing –but Pixar proved us wrong (fortunately!). While Toy Story 3 ended on a tearful note with Andy leaving, the toys have now come under little Bonnie's possession. Enter the newest (and the most realest) character –Forky, who Bonnie made with 'garbage' stuff doesn't understand this world and wants to go back to its comfort zone, i.e., trash. On the other hand , Andy is trying to find his purpose again now that he is just a toy in the closet –nothing more. All of this happens in between amazing scenes of carnival and splashes of new and old characters.
Twitter was all praise for the movie and rightly so.
So I wasn't planning to see Toy Story 4 tonight but these reviews saying it excellent...

So that's definitely the wave for tonight

— ?????? (@JUiCEY_K0UTURE) June 21, 2019
"The strongest fourth series instalment since Mad Max: Fury Road." **** @empiremagazine - If that's not a strong review, we don't know what it... Watch #ToyStory4 here at Genesis TODAY across our luxury Studios and huge Screen 1! Tickets: https://t.co/T6iuJ7q0lV

— Genesis Cinema (@GenesisCinema) June 21, 2019
Toy Story 4 offers an unexpected epilogue as meaningful as the films that came before it.

Our review: https://t.co/I4KSMU1bRe pic.twitter.com/BWnL9WnMD7

— IGN (@IGN) June 13, 2019
Toy Story 4

A lot of people our age tend to have no faith that a sequel almost a decade after the last can be any good. (Even though that's exctaly what the Best Picture nominated Toy Story 3 was). If early reviews are accurate, the new installment earns its place. pic.twitter.com/19eQ8AQbpN

— Jacob Stalnaker (@stacobjalnaker) June 17, 2019
Review: In a summer of stupid sequels, "Toy Story 4" is a visually dazzling delight https://t.co/jUAcoRgDab

— The Washington Post (@washingtonpost) June 18, 2019
Review Toy Story 4; Bo Peep, my girl ? pic.twitter.com/vztYwTaHdv

— LEPUS77 ? (@Rik_Lepus) June 21, 2019
Review: Toy Story 4 Is a Forking Good Time https://t.co/jMqYAdEwbu pic.twitter.com/VqzwTexkVP

— ANDREINA (@PISIS1345) June 13, 2019
Caboom! First reviews are in for Toy Story 4 - it's currently Fresh at 100% on the Tomatometer with 50 reviews.@toystory pic.twitter.com/NV7qBqtUx3

— 3rdeyemovieclub (@3rdeyemovieclub) June 13, 2019
Added bonus –Keanu Reeves is here for you the with the character of Duke Caboom! If you've been a loyalist of the Toy Story franchise –go watch it now! It is definitely worth the money.