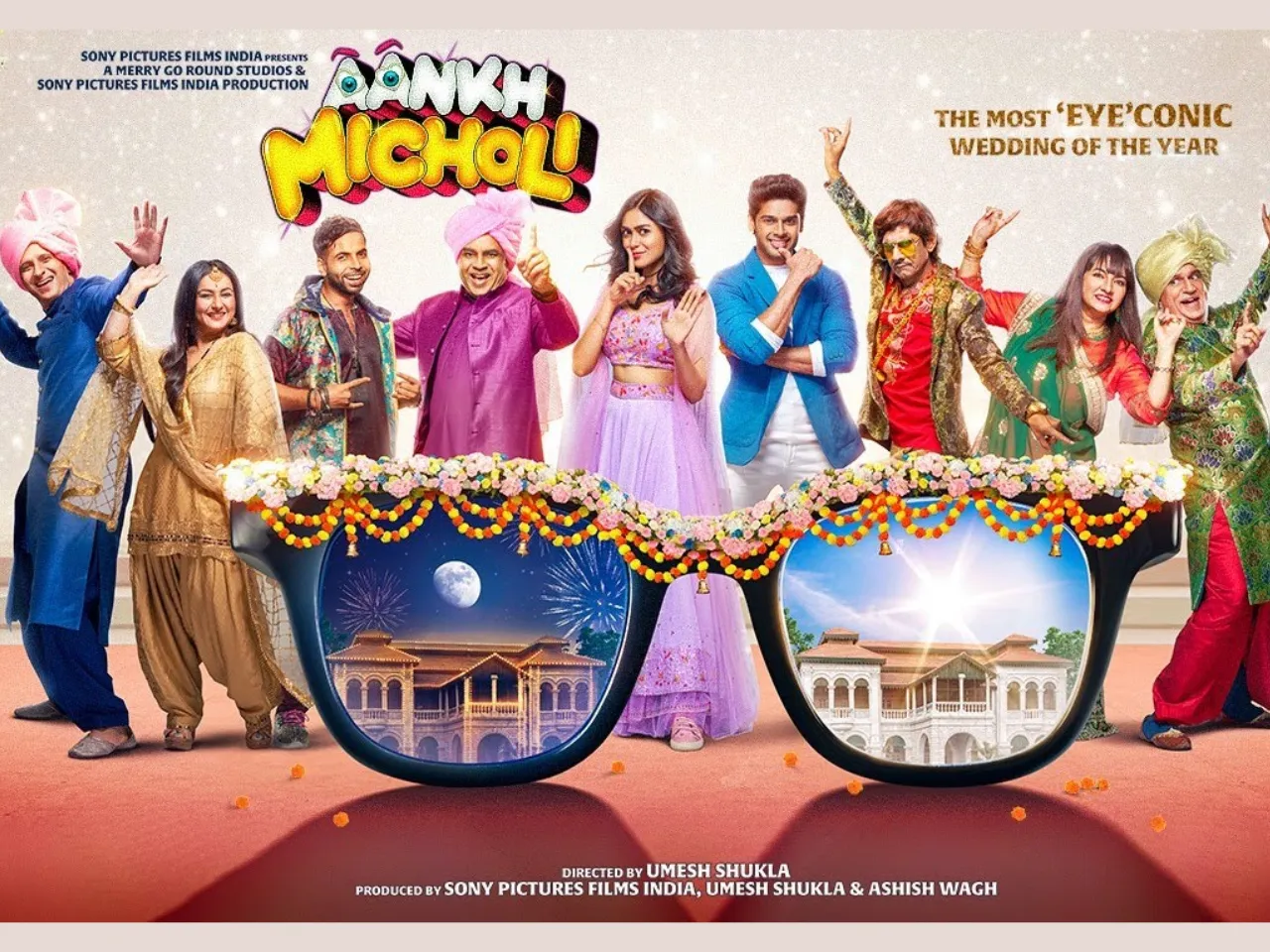 The Aankh Micholi trailer starring an ensemble cast of Mrunal Thakur, Paresh Rawal, Sharman Joshi, Abhimanyu Dasani, and many more seems to be a fun comedy of errors with romance in the air! 
We know about Gandhiji ke teen bandar - bura mat dekhna, bura mat sunna, bura mat bolna! Giving you a twist of that tale, the Aankh Micholi trailer shows us three siblings, Mrunal Thakur as Paro who has night blindness, Abhishek Banerjee as Bhajji who has a stammer and Sharman Joshi as Yuvi who has a hearing issue, and their father Paresh Rawal as Navjot who is forgetful. This family with minor faults of their own is trying to find a groom for the beautiful Paro. And that's not a problem because there are tons of rishtas that come hey way. But there's one catch - all of them seem to lie about her and all of their shortcomings to the would-be Gujarati groom Abhimanyu Dasani! 
The trailer looks goofy and entertaining and also has the right amount of romance sprinkled in! Directed by Umesh Shukla whose previous projects include Oh My God and 102 Not Out, this one seems like a ride into a maddening house this festival season. Whether it is a social message hiding under the guise of comedy of errors or something else is one mystery that will unfold on October 27, 2023. 
The film stars an eclectic cast including Paresh Rawal, Mrunal Thakur, Abhimanyu, Sharman Joshi, Divya Dutta, Abhishek Banerjee, Darshan Jariwala, Grusha Kapoor, and Vijay Raaz. 
For more binge-centric content and reviews, follow us on @socialketchupbinge.