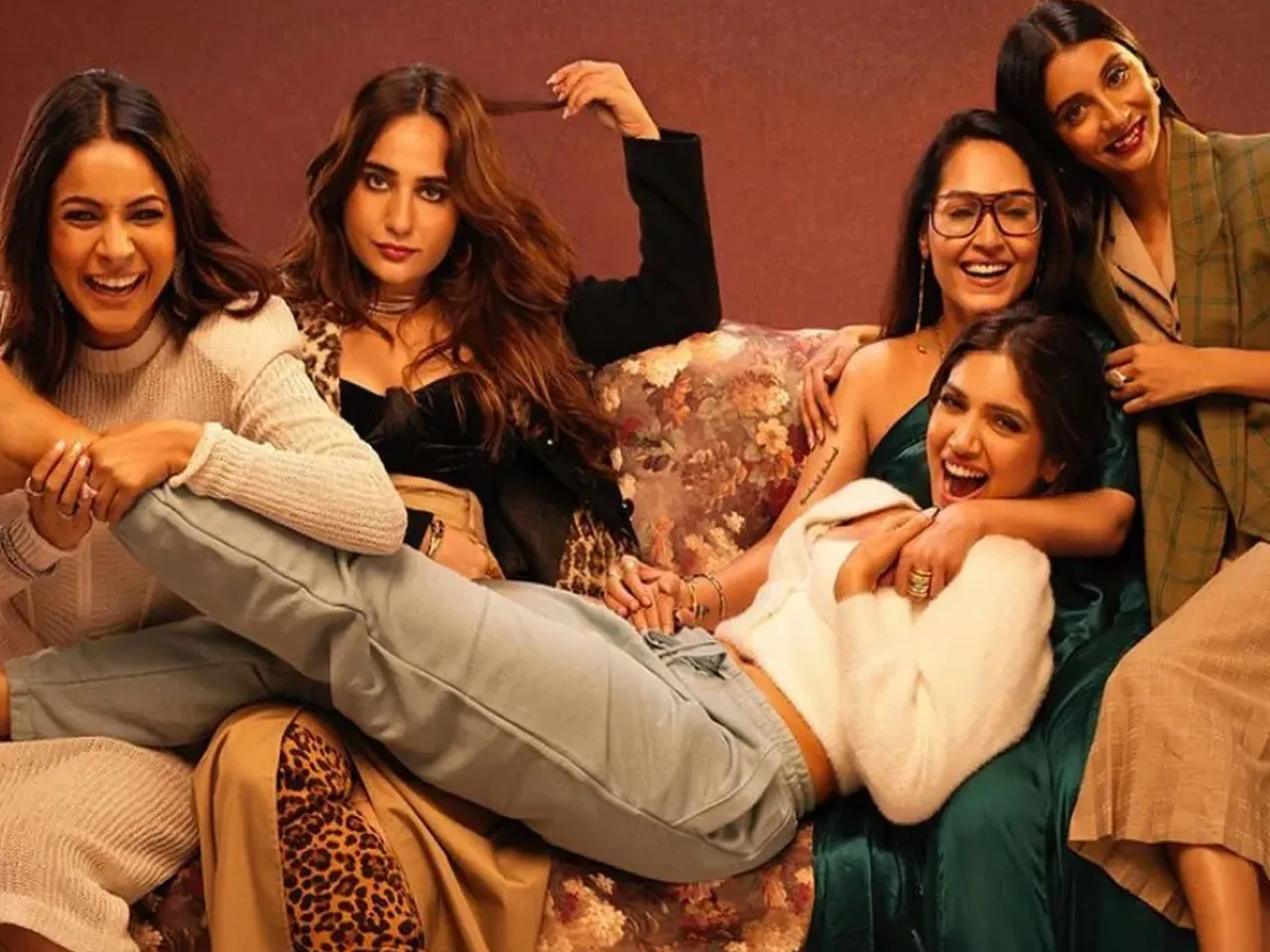 Thank You For Coming trailer starring Bhumi Pednekar and many other popular faces is a quest for an orgasm while also being a fashion fiesta!
For decades we've seen the same typical love story where boy meets girl, falls in love, they have their problems before they get their happily ever after. It's understood apparently that this 'happily ever after' also includes a great and happy sex life. But the reality is far from that! IRL, there are a lot of boxes that need to be ticked off before that 'fairytale' really falls perfectly in place for us. And one of the factors is sexual pleasure. The right to experience pleasure isn't limited just for men and the Thank You For Coming trailer is shedding light on just that.
Bhumi Pednekar's character, just like many young girls in real life, is shown to be this coy teenage girl in school who grows up to become an adult woman, all of thirty years, who has never ever had the luck of experiencing an orgasm. But this stops now! She's eager to know what a good orgasm can feel like and while she is engaged to an average guy who seems not that interested in pleasing her, she is still open to exploring her options through other suitors as well. On a drunken night, her orgasmic dream finally comes true but the only catch is she doesn't remember who out of the three men she was talking to is responsible for finally breaking her dry spell. 
Also Read: Jaane Jaan trailer: Kareena Kapoor's intriguing persona takes center stage, promising to weave a web of suspense around Vijay Varma and Jaideep Ahlawat
One thing that's constant throughout the trailer though is Bhumi's girl gang which includes Shehnaaz Gill, Dolly Singh and Shibani Bedi. They support her in many ways just like any best friend would and the girls talk about everything from guys, sex, and the various ways of pleasing yourself. While Kusha Kapila might not be a part of this girl gang, she does seem like she is Bhumi's archnemesis in the film. Sushant Divgikar plays one of the guys that Bhumi has a relationship with. This trailer truly shows the power of content creators and how they are slowly and steadily taking over the big screen as well. The film also talks about the option of wanting to freeze your eggs if you want a child later on in life, a concept that was not really spoken of in mainstream Bollywood before. Everything is dealt with in a light hearted, comic nature like most of Rhea Kapoor's chick-flicks. Case in point - Aisha and Veere Di Wedding. All in all, it definitely looks like a film that you'd wanna watch with your girl gang but most importantly, there's a message for the men too!
Thank You For Coming also stars Karan Kundra, Pradhuman Singh, Natasha Rastogi, Gautmik, Saloni Daini and Dolly Ahluwalia in pivotal roles but the trailer also hints at a special appearance by Anil Kapoor. The film is directed by Rhea Kapoor's husband, Karan Boolani and is written by Radhika Anand and Prashasti Singh. It's produced by Ekta Kapoor's Balaji Telefilms Ltd and Anil Kapoor Films Ltd which is backed by Rhea Kapoor. The movie is going to premiere at the Toronto Film Festival 2023 and will also have its theatrical release worldwide on October 6.
What are your thoughts on the trailer? Let us know in the comments below!
For more binge-centric content and reviews, follow us on @socialketchupbinge.