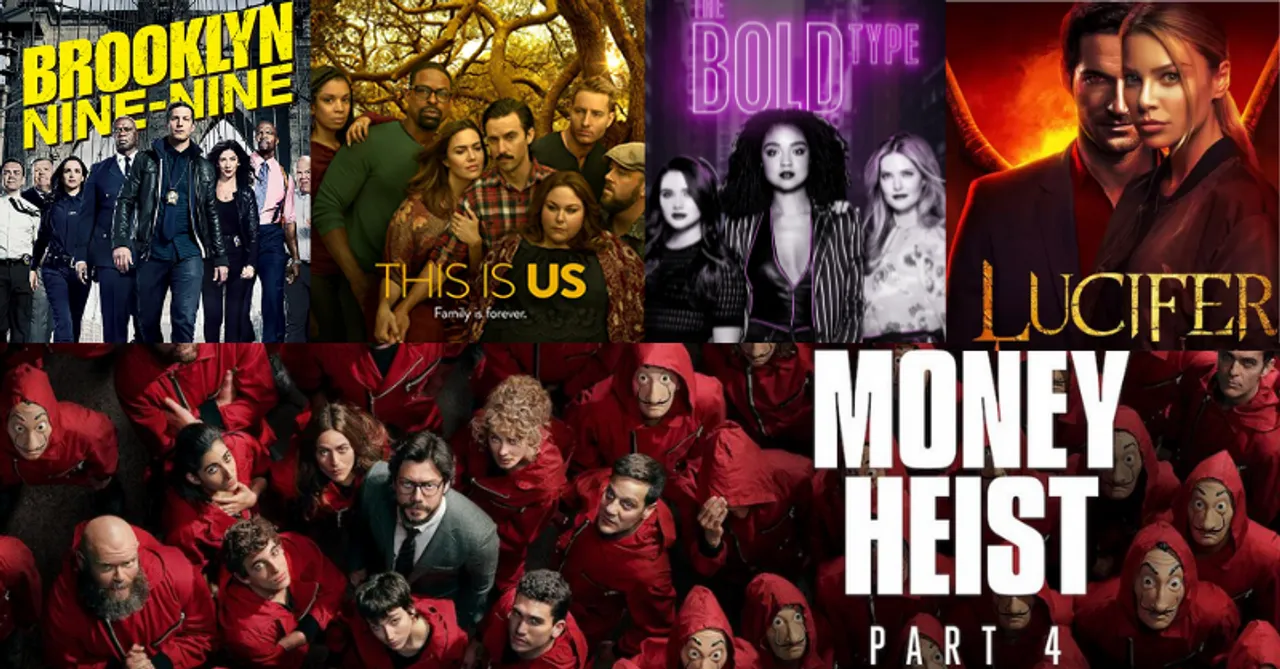 Brooklyn 99, This Is Us, Money Heist, The Bold Type, and Lucifer have all announced that they will all be leaving us soon.
Some of the biggest shows that have been running for a very long time have given us non-stop entertainment and now they're bidding us farewell. Brooklyn 99, This Is Us, Money Heist, The Bold Type, and Lucifer have announced that they will soon be leaving our screens. The Bold Type's last season is currently streaming on Freeform while Lucifer's last season is going to stream in just 10 days on Netflix. Brooklyn 99 already told us about their last season in February which is currently under production. Now, This Is Us and Money Heist have also announced that their next season will be their last one in this long and beautiful journey.
No matter what and when their announcements came, we still feel this is the end of an era and we're not sure how to deal with this! Right from our most charming Devil, the best heists planned by our favorite criminals, the tear-jerking Pearson family to three divas rocking the media world and New York cops saving the day with their witty charm, we're going to miss it all!
Check out the official posts made by these shows about their ending.
B99, The Bold Type, Lucifer, and Money Heist are all currently streaming on Netflix while This Is Us is available on both Amazon Prime Video and Hotstar.
How do you feel about these shows coming to an end? Doesn't it feel like the end of an era? Tell us in the comments about how you feel. If you want to share what you will miss the most about these shows then write to us at content@socialketchup.in.