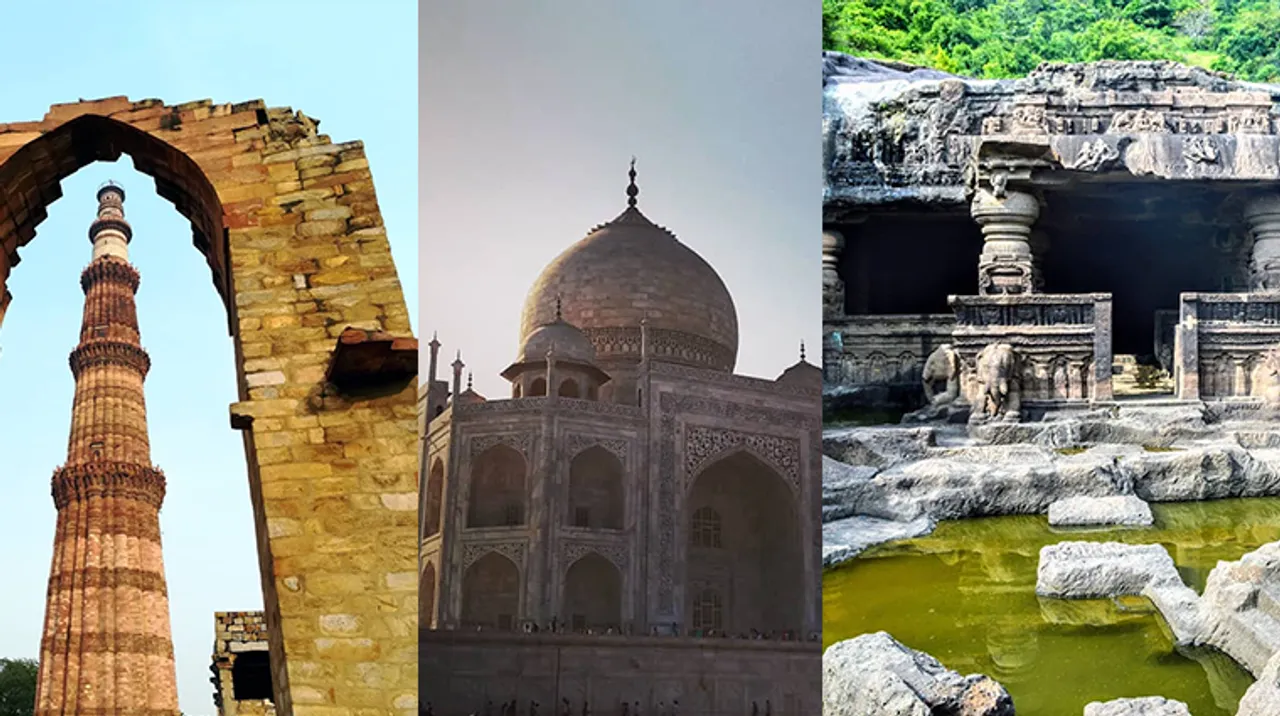 It's a fact that India has its own representation in the map of culture and historic significance globally. And there are various Indian sites that have helped put India on a global platform. Some of them have also made it to the list of UNESCO World Heritage Sites.
Our country is a hub of great artistic and inspirational architecture and artifacts. These iconic locations make people around the globe visit India to experience this magical world of ancient beauty. UNESCO has however listed down various heritage sites and India alone has 38 of them. These chosen UNESCO World Heritage Sites are selected irrespective of the territory it belongs to.
Here are some of the most picturesque UNESCO World Heritage Sites in India:
Taj Mahal
Known as the symbol of love, this ancient architecture is the face of Indian history and culture. The majestic sculptures, ivory marbles this beauty stands graciously on the banks of Yamuna in the city of Agra.
Khajuraho
A historic place in Madhya Pradesh, Khajuraho is a group of temples situated in Chhatarpur which includes both Hindu and Jain temples. Its nagara style architectural and erotic sculptures have made this monument famous.
Hampi
Belonging from the south-Indian state of Karnataka, Hampi is a group of monuments that includes various temples from the Vijayanagara Empire. It is located on the banks of the Tungabhadra river in the eastern part of central Karnataka.
Sun Temple
As the name suggests, it is a temple dedicated to the Sun God and resembles the architecture of a chariot with wheels and horses carefully carved out of stone. Its existence goes back to the 13th century and was attributed to king Narasimha Deva I of the Eastern Ganga Dynasty.
Sanchi
This is one of the villages/towns that UNESCO decided to mention in the world heritage list. Sanchi town is a Nagar panchayat in the Raisen district of Madhya Pradesh. It is truly a wonder of how systematic and great the sculptures of the time were.
Red Fort Complex
A fort situated in the capital of the country, Delhi, Red Fort is the place where the Prime Minister of India hoists the national flag on the occasion of Independence Day. Red Fort, originally known as Lalkot, was the first build city in the region of Delhi.
How many of these UNESCO World Heritage Sites of India have you visited?