This entertainment roundup will tell you everything, from Ursula Corbero wanting to work in Bollywood to Angelina Jolie joining Instagram.
This over-the-weekend roundup of entertainment news will keep you in the know with all that's happening in the industry. The Indian Film Festival of Melbourne (IFFM) had its award ceremony and the Best Male and Female from films and TV series were awarded as well as Best Film, Best Director, and many more categories and films were given recognition. Angelina Jolie joined Instagram with a post on Afghanisthan while Shtarugna Sinha's Twitter account was hacked. Ursula Corbero AKA Tokyo from Money Heist expressed a desire to work in Bollywood while Vishal Bhardwaj announced his new film Kuttey.
All of this and much more happened over the weekend! Check it out here.
One of the funniest people I know: Courteney Cox wishes Matthew Perry on his birthday
Taking to Instagram Stories, actress Courteney Cox wished her 'Friends' co-star Matthew Perry on the occasion of his 52nd birthday. She shared a picture of herself with Matthew and wrote, "Happy birthday to one of the funniest people 'I KNOW'." Matthew and Courteney played Chandler Bing and Monica Geller on the show.
Best performance male and female in film and series at IFFM
Suriya Sivakumar won the Best Performance Male (Feature) for the film 'Soorarai Pottru' at the Indian Film Festival of Melbourne (IFFM). The award for Best Performance Female (Feature) went to Vidya Balan for her role in 'Sherni'. Manoj Bajpayee and Samantha Akkineni bagged the Best Performance Male (Series) and Best Performance Female (Series) respectively, for 'The Family Man 2'.
Danny has no regrets about turning down Gabbar's role in 'Sholay'
Danny Denzongpa opened up about saying no to Gabbar Singh's role in 'Sholay' and said, "It was because of a prior commitment and my word of honor that I had to let go of 'Sholay'." He added that he does not regret turning down the film. "If I'd done 'Sholay', we would've missed seeing…the wonderful performance of…Amjad Khan," said Danny.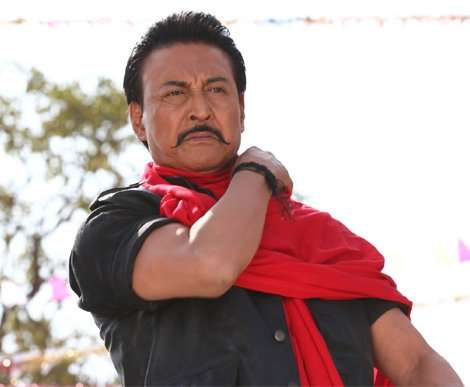 Mindy Kaling on feeling self-conscious about her body
Actress Mindy Kaling recalled the "devastating" moment when she felt most self-conscious about her body and mentioned that it happened when she was 25-year-old and was working as a writer and actor. "This is my greatest insecurity and someone just called it out…That…has…affected so much of what I write about [and] the…characters I play," she said on 'Good Morning America'.
Felt a huge weight lifted off me after a Bipolar diagnosis: Selena Gomez
Singer Selena Gomez, who was diagnosed with Bipolar Disorder in April 2020, opened up about her diagnosis and said, "I felt a huge weight lifted off me when I found out." She told Elle, "I could take a deep breath and go, 'Okay, that explains so much'." Selena was also diagnosed with Lupus in 2014 and underwent a kidney transplant.
Saif's son Ibrahim to work as AD in Johar's 'Rocky Aur Rani'
Saif Ali Khan's son Ibrahim Ali Khan will reportedly join the cast of Karan Johar's 'Rocky Aur Rani Ki Prem Kahani' as an assistant director (AD). The upcoming film will feature Ranveer Singh, Alia Bhatt, Dharmendra, Jaya Bachchan, and Shabana Azmi. According to reports, Ibrahim will make his acting debut in Zoya Akhtar's upcoming project based on the comic book 'Archie'.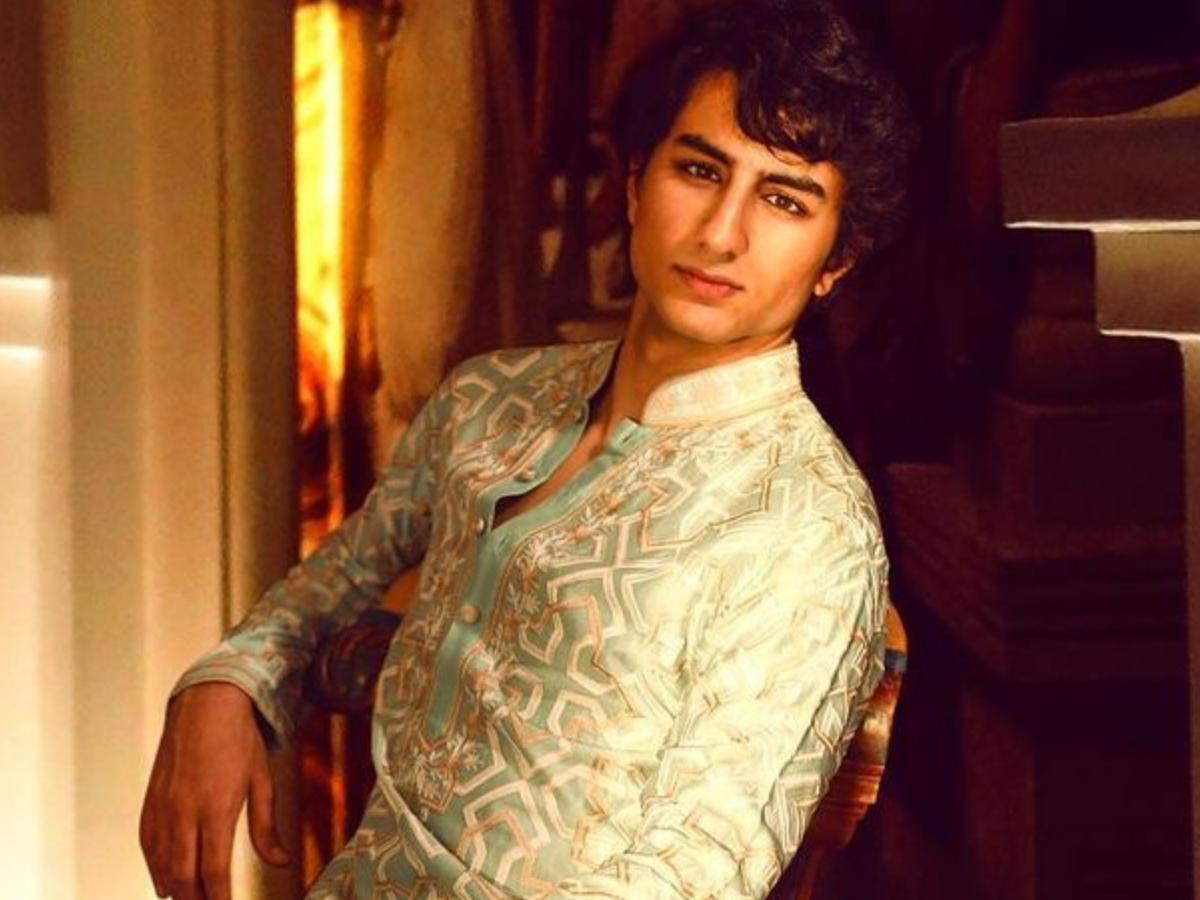 Marvel's 'Shang-Chi' to release in India on September 3
Marvel Studios 'Shang-Chi and the Legend of the Ten Rings' will release in India on September 3. The Destin Daniel Cretton directorial, starring Simu Liu as Shang-Chi, will release in English, Hindi, Telugu, and Kannada across cinemas in the country. Actors Ben Kingsley, Michelle Yeoh, and Tim Roth are also part of the film.
That Delta is a little b****: Hilary Duff on testing +ve for COVID-19
Hollywood actress Hilary Duff on Saturday shared on Instagram that she has tested positive for COVID-19. The 33-year-old actress shared a picture of herself lying in bed and wrote in the Instagram story, "That Delta [COVID-19 variant], she's a little b****. Symptoms: Bad headache, no taste or smell, sinus pressure, brain fog. Happy to be vaccinated."
I've not been as lucky as Vikrant, Abhishek Banerjee: Sahil Vaid
Actor Sahil Vaid, known for films like 'Shershaah' and 'Dil Bechara', has said that he hasn't been "as lucky as" his contemporaries Vikrant Massey and Abhishek Banerjee. "They've got good opportunities," he added. Sahil further said he's tired of playing the same kind of roles, adding, "I'm just…waiting for somebody to…see…I'm more of a wholesome actor than just comedic relief."
Kangana Ranaut starts shooting for 'Tejas'
Kangana Ranaut has started shooting for her upcoming film 'Tejas'. The actress took to Instagram on Saturday to share a picture from the set and wrote, "On to my next mission #Tejas. Starting today…Josh is soaring high thanks to my fabulous team." Kangana recently wrapped up the filming of her action film 'Dhaakad', which also stars Arjun Rampal.
I'm a bit overwhelmed, I'm humbled: Preity Zinta on 23 yrs in Bollywood
Actress Preity Zinta took to Instagram and shared a note about completing 23 years in Bollywood. "I must confess I'm…overwhelmed thinking about all those people who have contributed to my journey," she wrote. "I'm humbled and grateful to all of them for supporting me, challenging me, and for pushing me to become a better version of myself," she added.
Black Canary movie in the works, Jurnee Smollett to reprise the role
A film on DC character Black Canary is in early development at HBO Max. The upcoming project is a spin-off to the 2020 movie 'Birds of Prey', which featured Margot Robbie as Harley Quinn and Jurnee Smollett as Black Canary. Taking to Twitter, Smollett shared the news and wrote, "Guess…Canary is out of the cage! [Excited] to…embark on this adventure."
Tiger & Kriti starrer 'Ganapath' to release in theatres in Dec 2022
Filmmaker Vikas Bahl's 'Ganapath', starring Tiger Shroff and Kriti Sanon, will release in theatres on December 23, 2022, the makers announced on Saturday. Speaking about the upcoming film, Tiger said, "This one truly is going to challenge me to an extreme level in terms of action." 'Ganapath' is produced by Pooja Entertainment and Good Co.
Producer Pradeep Guha passes away 3 weeks after stage 4 liver cancer diagnosis
Film producer Pradeep Guha passed away on Saturday, three weeks after being diagnosed with stage 4 liver cancer. He was admitted to ICU at Kokilaben Dhirubhai Ambani Hospital and was put on a ventilator on Friday. He had produced films such as Fiza, Mission Kashmir, and Phir Kabhi. He also worked with the Times of India group for 3 decades.
Angelina Jolie joins Instagram; shares letter by Afghan girl amid Taliban takeover
Hollywood actress Angelina Jolie has joined Instagram and in her first post, she said she did it to share stories of Afghans who "are losing their ability to express themselves freely" amid Taliban takeover. Sharing a letter sent to her by a teenaged Afghan girl, Jolie said, "It's sickening to watch Afghans being displaced yet again out of fear and uncertainty."
Hackers rename Shatrughan Sinha's Twitter account to 'Elon Musk', change profile pic
Hackers changed Congress leader and actor Shatrughan Sinha's Twitter account's name to 'Elon Musk' and his profile photo to a photo of a rocket launch. The hackers also posted about a Dogecoin giveaway on the Tesla CEO's Twitter feed. It appears that the hackers had kept the password unchanged as Sinha tweeted about his colleague Shashi Tharoor on Saturday.
Popstar Aryana shares pics from Afghanistan asks the US to stop funding Pakistan
Afghanistan pop star Aryana Sayeed, who left the country following the Taliban's takeover, took to Instagram to share pictures from Afghanistan. She wrote, "To US President Joe Biden, UN: I can't believe you left Afghanistan in chaos!" She added, "Please stop funding Pakistan…which they use to produce more terrorists and send them…to Afghanistan in the name of Al-Qaeda, ISIS, Taliban etc."
Vishal Bhardwaj announces film Kuttey with Arjun Kapoor, Radhika Madan
Filmmaker Vishal Bhardwaj announced his multi-starrer production "Kuttey", featuring actors Arjun Kapoor, Konkona Sen Sharma, Naseeruddin Shah, and Radhika Madan. Taking to Instagram, Vishal Bhardwaj Films shared the announcement teaser of the film and wrote, "Neither do they bark nor do they growl. They just bite." It also marks the directorial debut of Vishal Bhardwaj's son, Aasmaan Bhardwaj.
I'll be glad to play a Hindi character in Bollywood: Ursula Corbero
Money Heist's Ursula Corbero, also known as Tokyo in the show, said that she might not recall the names of Bollywood films she has watched, but she would love to play a part in a Bollywood project. She added, "If I have the time, I would even play a character in Hindi." "I don't want to limit myself," she said.
Actress Alaya F joins the cast of Kartik Aaryan's 'Freddy'
Actress Alaya F has joined the cast of Kartik Aaryan-starrer 'Freddy'. Sharing a picture holding a clapboard of the film, Alaya expressed her excitement about joining the romantic thriller. She wrote, "Ready for 'Freddy'! So happy to be on board with the most wonderful team!" Kartik also shared a picture of her cutting a cake and captioned it, "Welcome Alaya."
Abhishek Bachchan was hospitalized after getting injured while shooting
Actor Abhishek Bachchan has been hospitalized after injuring his right hand while shooting for a film. He has been admitted to the Lilavati Hospital in Mumbai. Amitabh Bachchan and Shweta Bachchan Nanda were seen visiting Abhishek. According to reports, Abhishek has been advised to rest and told to keep the hand in a sling.
Shilpa Shetty shares her pics for 1st time since Kundra's arrest, says 'Determined to rise'
Actress Shilpa Shetty took to Instagram to share her pictures for the first time since her husband Raj Kundra's arrest in the porn videos case. "There is no force more powerful than a woman determined to rise," she wrote in the caption. Actor Abhishek Bachchan showed his support for Shilpa by commenting with a hug emoji.
I haven't fully processed losing my son Jack: Chrissy Teigen
Model Chrissy Teigen took to Instagram to share a post about dealing with pregnancy loss and revealed that she still hasn't recovered from losing her third son, Jack. She wrote, "I'm slightly down lately…I don't…feel like I fully processed Jack's [passing] and now that I don't have the alcohol to numb it away, things are just…here, waiting to be acknowledged."
'Shershaah' made my chest swell with pride for soldiers: Kamal Haasan
Veteran actor Kamal Haasan took to social media to praise 'Shershaah'. He wrote, "Right from my childhood as a film fan and a patriot's son, I resented the way Indian Army was depicted in some of our cinemas. Shershaah is that exception that makes my chest swell with pride for my soldiers."
Little is known about Babar's grandmother in Moghul history: Shabana Azmi
Veteran actress Shabana Azmi, who will play the role of Babar's grandmother in the upcoming web series 'The Empire', said, "Not much is known about [my character]." She added, "When Babar was 12, she made sure he was crowned the emperor." She mentioned that she believes that Moghul history is vague about female figures.
Vaani Kapoor on Shamshera and Ranbir Kapoor in the film
Speaking about her upcoming film, 'Shamshera', Vaani Kapoor said, "We've grown up watching films like 'Khalnayak' and a few others. 'Shamshera' gave me a sense of that. It's a cool film and it's so different." When asked about Ranbir Kapoor's character in the film, Vaani said, "[Ranbir] has pulled it off…He will surprise you with this film."
It's a fictitious fantasy film: Sidharth Malhotra on 'Thank God'
Speaking about working in Indra Kumar's 'Thank God', Sidharth Malhotra said that he is very excited about the film. He added, "It's a slice of life film, with a lovely message…It's a fictitious fantasy film." "Me and Ajay (Devgn) sir [are] coming together for the first time in a fun film like this," he said.
Hope you are all caught with this weekend's dose of entertainment news!
For more entertainment, follow us on @socialketchup