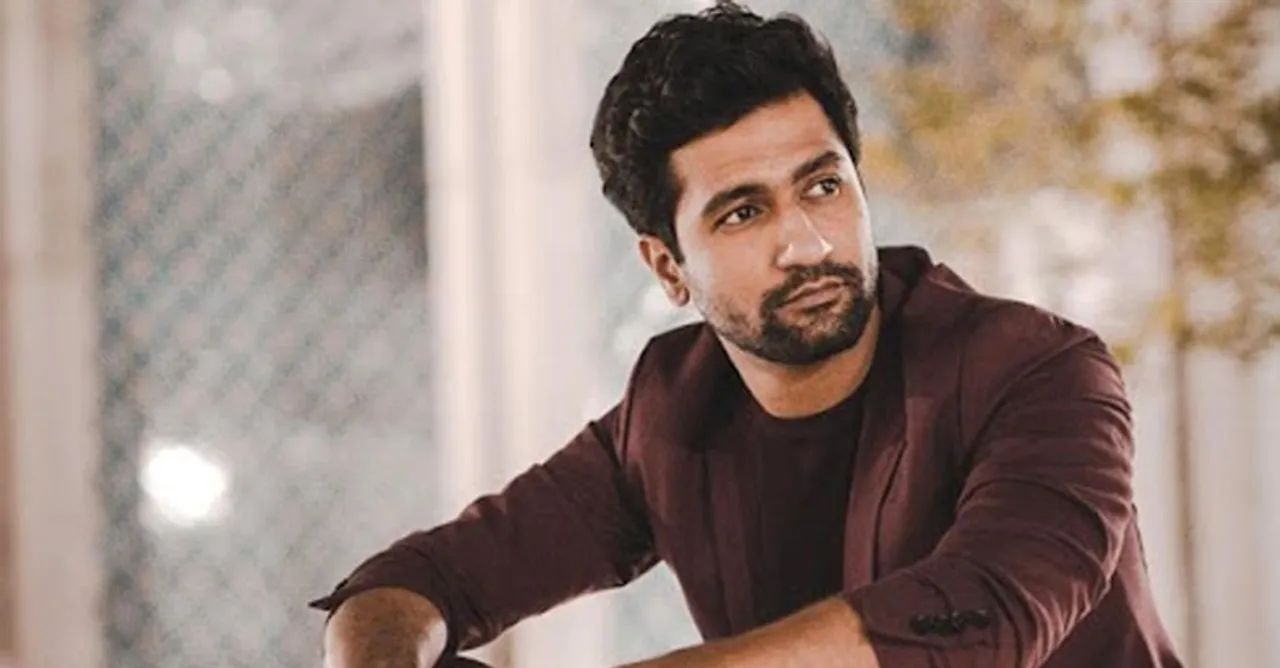 Vicky Kaushal has proved time and again that he's one of the finest actors this generation has ever seen and his movies will always be a treat for cine buffs!
Dear Vicky Kaushal,
You entered the world of Bollywood with Masaan and made heads turn with the character of Deepak Sharma. Everyone wanted to know who this new talent on the block was and why we haven't seen him before. But you weren't one to just stop after one film, you were here to make your way and rise as a leading actor amongst all the Khans and the Kapoors. You weren't one to do quintessential movies and neither were you a typical Bollywood hero who danced on catchy title tracks but you were here to tell meaningful stories and win everyone over with your simple yet unforgettable impact on screen.
My favorite character of yours has to be Kamli from Sanju. Even though you were a supporting character, you still grabbed attention with some really well-written and humorous dialogues played with so much conviction. Rarely do we get to see such highly talented actors work together, Ranbir Kapoor and you, together, were an on-screen pair I never thought I needed.
Be it Vicky Sandhu aka DJ Sands from Manmarziyan who you said felt like an alter ego of yours or Paras from Lust Stories, a character that mirrored the reality of many, you've never shied away from playing quirky and off-beat characters. I'll be honest, when I was watching Raazi, initially I felt Iqbal Syed would probably be a character who would ignore his wife and only prioritize his work but you proved me wrong and how. He's one of the most gentle and beautifully portrayed male characters I've ever seen and I cannot imagine anyone other than you being a part of that film.
Uri: The Surgical Strike left the whole country inspired by your stunning performance as Major Vihaan Singh. It will always be a movie on the top of your filmography and even earned you your very well-deserved National award. Everyone around was just chanting one dialogue in unison "How's the Josh? High Sir!" and rightfully so because that's how I felt after watching the movie as well.
Yet another film that left all your fans beaming with pride was 'Sardar Udham', a meticulous portrayal of the revolutionary Udham Singh who sought revenge for so many who suffered at the horrifying Jallianwala Bagh massacre. Thank you for always going beyond expectations and giving us these masterpieces to watch.
You will always be the most genuine, relatable, and interesting personality the Hindi film industry has ever seen. Please be the same charming self you have been since day 1 and you know your fans will always be there to meet you at the movies, looking forward to many more intriguing and untold stories. Lastly, your smile is the sweetest thing ever and has to be protected at all costs!
With lots of love,
Someone who melts at the sight of you.
For more entertainment content follow us @socialketchupbinge