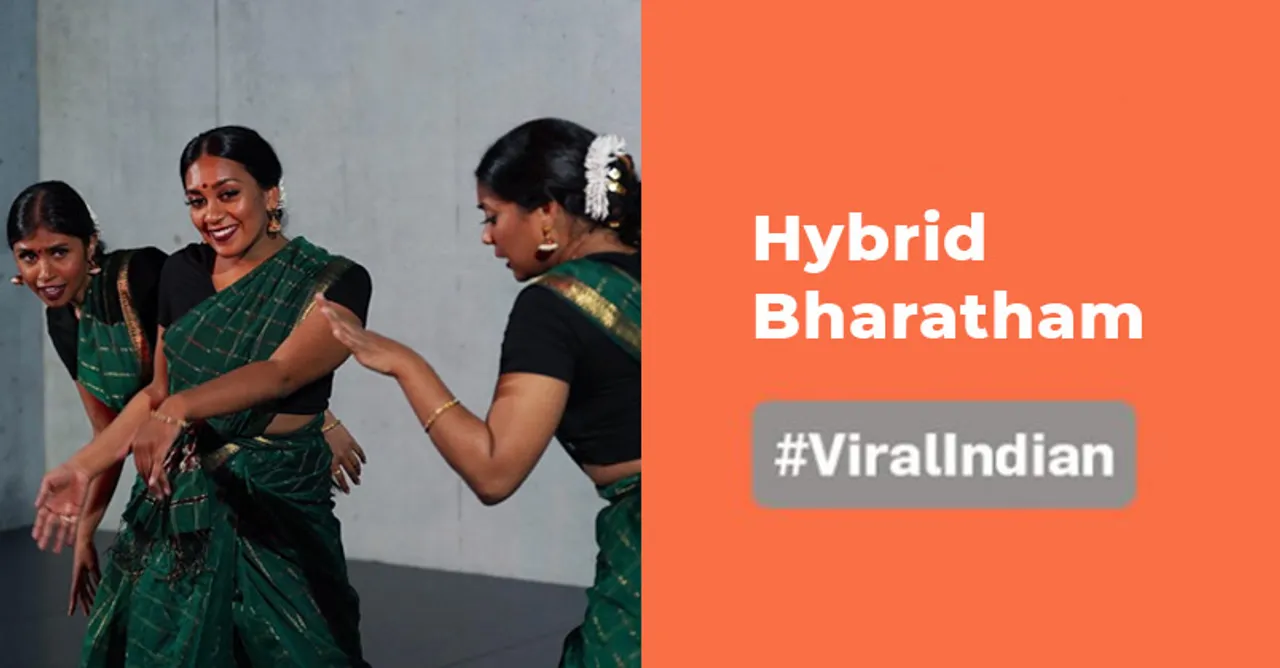 Usha Jey is the new internet favorite, all thanks to her Hybrid Bharatham, and netizens cannot stop watching her!
The internet always loves something new. People who aren't afraid to experiment with the kind of art they want to create instantly join everyone's favorite list. Dance has always been something that grabbed audiences' attention. Reality shows and movies have added to the curiosity to see more of this ever engaging form of art form. When Paris-based Sri Lankan dancer, Usha Jey decided to combine two different dance forms into one naming it 'Hybrid Bharatham', she might not have expected the crazy that it created online and in the entertainment industry.
Who is Usha Jey?
The choreographer of the viral dance routine is a 23-year-old Sri Lankan based in Paris. Usha took over the internet with her dance videos but apart from that she also has a Master's in Entrepreneurship and Project Management. A dancer by passion, Usha only started training Bharatnatyam four years back while she's been doing Hip-Hop for nine years. Someone living a hybrid even outside of her dancing, Usha tries to balance her Tamil roots while living her French life.
How did she go viral?
Usha's new style was a hit already among the dancer community as many prominent publications took the time to feature the artist and her art. Usha is also a great fan of Kuthu, another Tamil dance form, and finds herself doing it at parties. She started the whole Hip-Hop x Bharathnayam combo in 2019 as an experiment and it has turned out quite well considering the response that she has been receiving for her videos.
The video that went viral was the one where Usha danced on Lil Wayne's track Uproar along with the dancer duo Mithu and Janu. The trio became an overnight sensation as netizens began sharing and resharing their Hybrid Bharatham routine. People have found themselves awestruck by the ease with which she was able to incorporate two different dance styles into one. The video now has over 4.2 million views on Instagram with comments from not just the netizens but also from popular celebrities.
Viral video:
Sharing the video she wrote, "Hybrid Bharatham is my way of switching between Hip-Hop and Bharathanatyam, 2 dances that I love, learn and respect. My aim is to keep the essence of each dance and create something that does justice to who I am."
Here's how people and celebrities reacted to the same: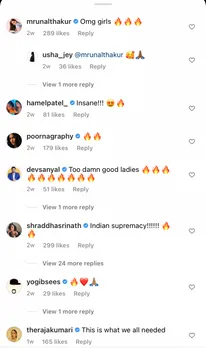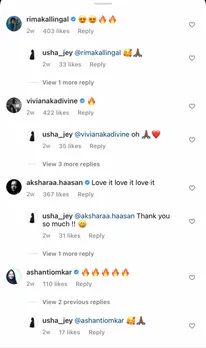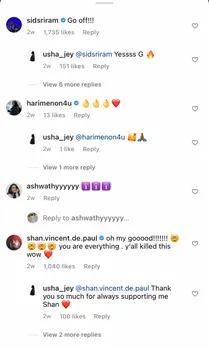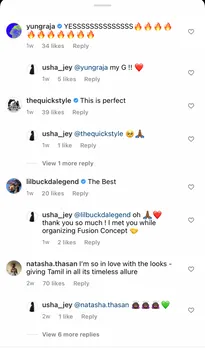 Do follow Usha Jey to keep up with all her amazing videos.