Memes come and go, but you know what stays constant? Our constant love for it! The more memes you share, the stronger your relationship is! It's funny how it's actually a way to show love/affection for the millenials! I call them new age postcards, you know how postcards had short messages in them, same goes with these relatable jokes! Yes, an article on viral memes list 2018 is here.
2018 brought out all the creativity of the netizens. It didn't take even an hour for a viral picture to turn into a funny meme! Be it Sui Dhaga's Anushka or Netflix's Radhika Apte –the internet didn't spare anyone! And as usual, they managed to make us laugh to no end.
We've compiled a memes list 2018 of all the meme templates that went viral this year to give you a quick hilarious recap! Check it out:
1. Radhika Apte (Netflix)
2. Pub G
3. "Perfection"
4. Mark Zuckerberg (facing the media due to Facebook controversy)
5. Floccinaucinihilipilification (Shahi Tharoor's use of complicated vernacular)
6. Ghar se nikalte hi…kuch door chalte hi
7. Laurel or Yanny
8. Katekar (Sacred Games)
9. Munna Bhai
10. Kya se kya ho gaya
11. Trivedi bach jayega (Sacred Games)
Bas trivedi bach jayega !! ?
.
.
.#memes #sacredgames #gossipgiri @SacredGames_TV @thehoodmemes pic.twitter.com/1r2G5Pd3cD

— Gossipgiri (@gossipgiriblogs) August 2, 2018
Sab Mar Jayenge, Bas Trivedi Bach Jayega!#Bewakoof #Gag #Meme #Funny #SacredGames #InifinityWar #India pic.twitter.com/bk16cwtVUu

— Bewakoof.com (@bewakoof) July 20, 2018
12. Isme tera ghata…mera kuch nahi jata
13. Rahul Gandhi and PM Modi's hug in parliament
Everyday. #NoConfidenceMotion pic.twitter.com/G2C0GjB4UW

— Harish Iyengaar/Hideous Kojima (@scaryhairyman) July 20, 2018
Faizal just can't get the hint! #NoConfidenceMotion pic.twitter.com/SMpMPZVss6

— East India Comedy (@EastIndiaComedy) July 20, 2018
Earthquake measured 9.6 on the laughter scale.#NoConfidenceMotion #BhookampAaneWalaHai pic.twitter.com/pCciFKqIuz

— Naina ?? (@NaIna0806) July 20, 2018
14. PM Modi's yoga positions
Modiji in Unusual places: pic.twitter.com/HrTYK7FWp3

— Anoop ★ (@niravuparambil) June 13, 2018
You vs the guy she told you not to worry about.#FitnessChallenge pic.twitter.com/BAaZbPfxX0

— chota wolverine ??? (@Trozanmind) June 13, 2018
Indians waiting for Acche Din. pic.twitter.com/L5TFlWqLkv

— Nirmala Tai (@Vishj05) June 13, 2018
15. Blank/confused expressions of Rahul Gandhi
16. Priya Prakash Varrier's wink
17. Close your eyes bro!
18. Venn diagrams
19. Anushka Sharma (Sui Dhaga)
20. Ranveer Singh's fashion sense
21. The Dancing Uncle
22. Moth memes
23. Chacha Vidhayak Hai Hamare (Zakir Khan)
24. Kaun Banega Crorepati
25. Dhokha Swabhav Hai Mera (Thugs Of Hindostan)
26. Where it hurts
27. Our business is our business, none of your business (Race 3)
28. Hello frands, chai pee lo
29. Pentagon, she gon
30. Is this a butterfly?
31. MS Dhoni split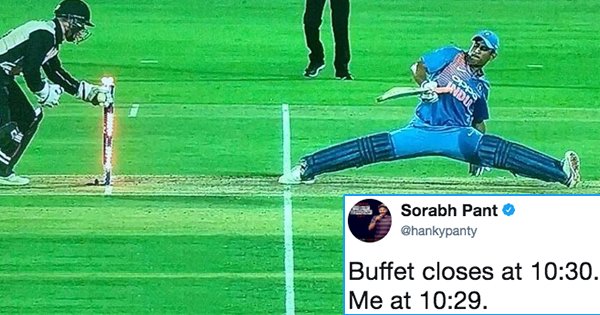 32. Bunty (Sacred Games)
33. Apun Hi Bhagwan Hai (Sacred Games)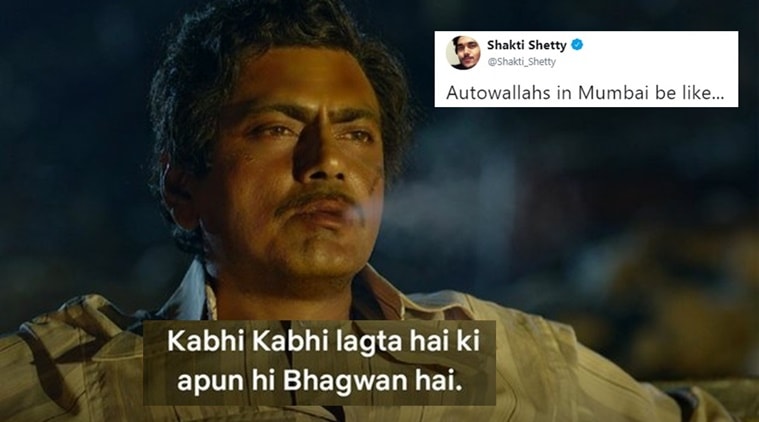 34. Two different routes
35. Sanjay Dutt doing drugs for the first time (Sanju)
36. The couple and the third girl
37. Jalebi movie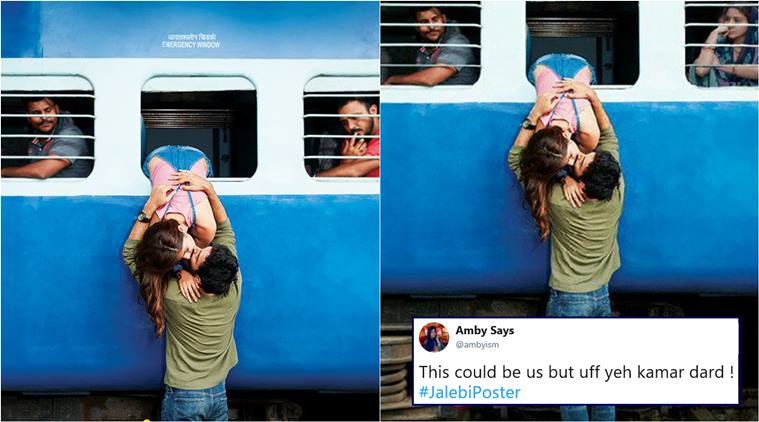 We bet there were lots in the list that you had already forgotten about, weren't there? 2018 sure seems a long year now!
Tell us which one was your favorite!