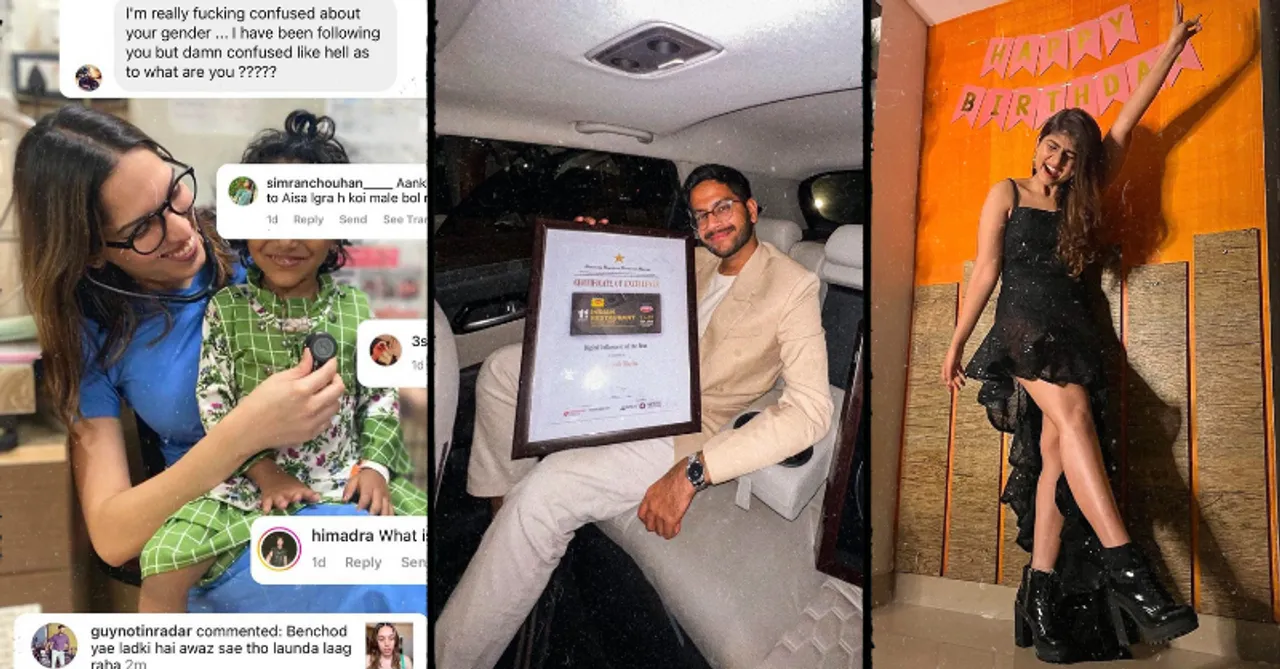 Creators spoke about real-life issues, started different series, attended the FI event, and did so much more that we've covered in this weekly creator's roundup.
Social media is a hub for every creator to share a part of themselves with thousands who follow them and like every other week, this week was all about it too. Attending events and winning awards was not the only thing, creators made content to create awareness as well. This weekly creator's roundup covers all of this and more!
Creators Nagma Mirajkar and Awez Darbar were the showstoppers for Indian designer Archana Kochhar's latest collection at the International Fashion Week Dubai. They shared a glimpse of their walk at the event and described this experience as surreal. Meanwhile, digital creator and food blogger, Shivesh Bhatia won the Digital influencer of the year award at the 11th Indian Restaurant Awards 2022.
Chef and creator Saransh Goila has started his #thatonedish series for which he collaborated with Sakshi Sindwani and Dolly Singh. In this series, he asks the influencer to name one dish that they can eat for the rest of their lives and then they try out the recipe together. A lot of famous Indian influencers like RJ Abhinav, Jannat Zubair, RJ Sukriti, Himika Bose, and others attended the F1 event.
It was also Transgender Day of Remembrance this week, a day that commemorates all the trans people who lost their lives to hate. To shed some light on the issue and the intensity of the same, Dr. Trinetra Haldar Gummaraju shared a post highlighting how hate against the transgender community has been normalized. She shared some comments that she has received showing how ignorant people have been and why people should be more kind towards the community.
Here's the weekly social media update!
Happy Weekend!
For more entertainment content follow us at @socialketchup