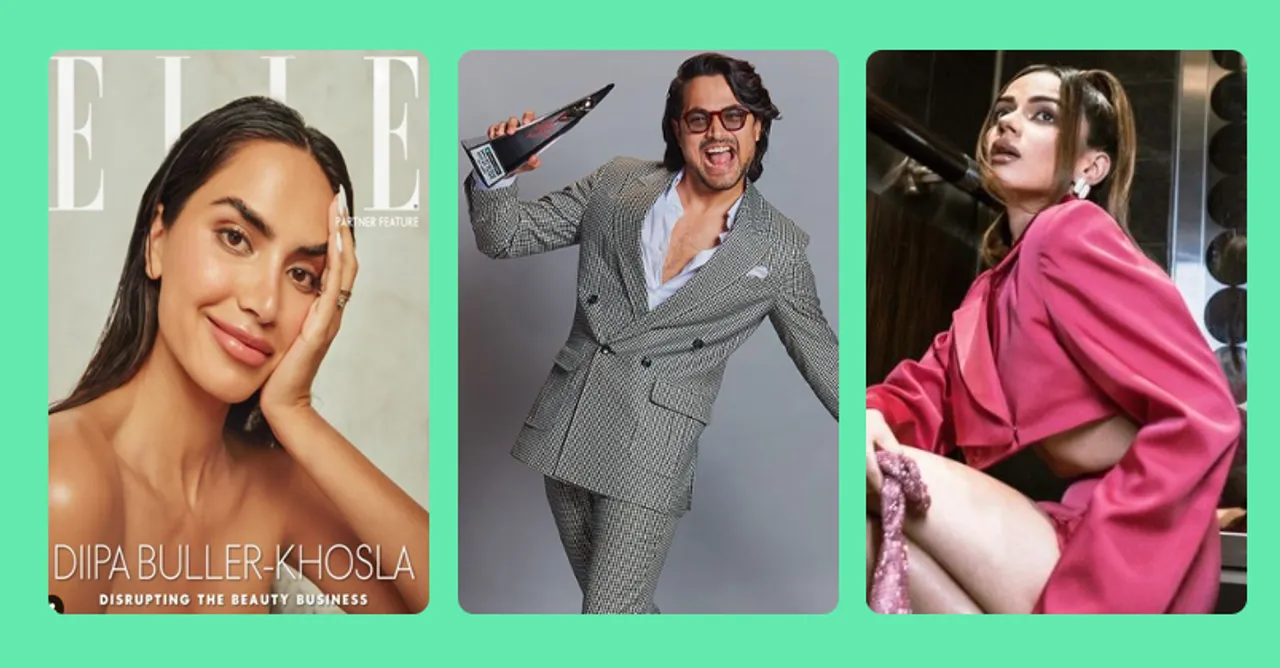 From Diipa Buller-Khosla's Elle feature to Bhuvan Bam being the most stylish creator, here's everything in this week's roundup.
Social media is a great place to find motivation and our favorite influencers always make sure that their audience is never out of content to watch. From inspiration to entertainment, they have it all. Your Friday needs some entertainment to keep you uplifted this weekend. And where else will you find it other than social media? Here is everything that influencers did over the week in this week's roundup! Diipa Buller-Khosla got featured on the cover of Elle India. Bhuvan Bam proudly shows the award that he got at the HT style awards.
After the lame debate of "Love Storiyaan", Saloni Gaur and Mayur Jumani have brought us something laughable about the Kesariya song. Wondering what to wear on this Rakshabandhan? Well, Ashi Khanna is here with solutions and suggestions. She shared a video where she beautifully flaunts her Raksha Bandhan outfits and asks her fans to choose for the occasion.
Take a look:
Happy Weekend!