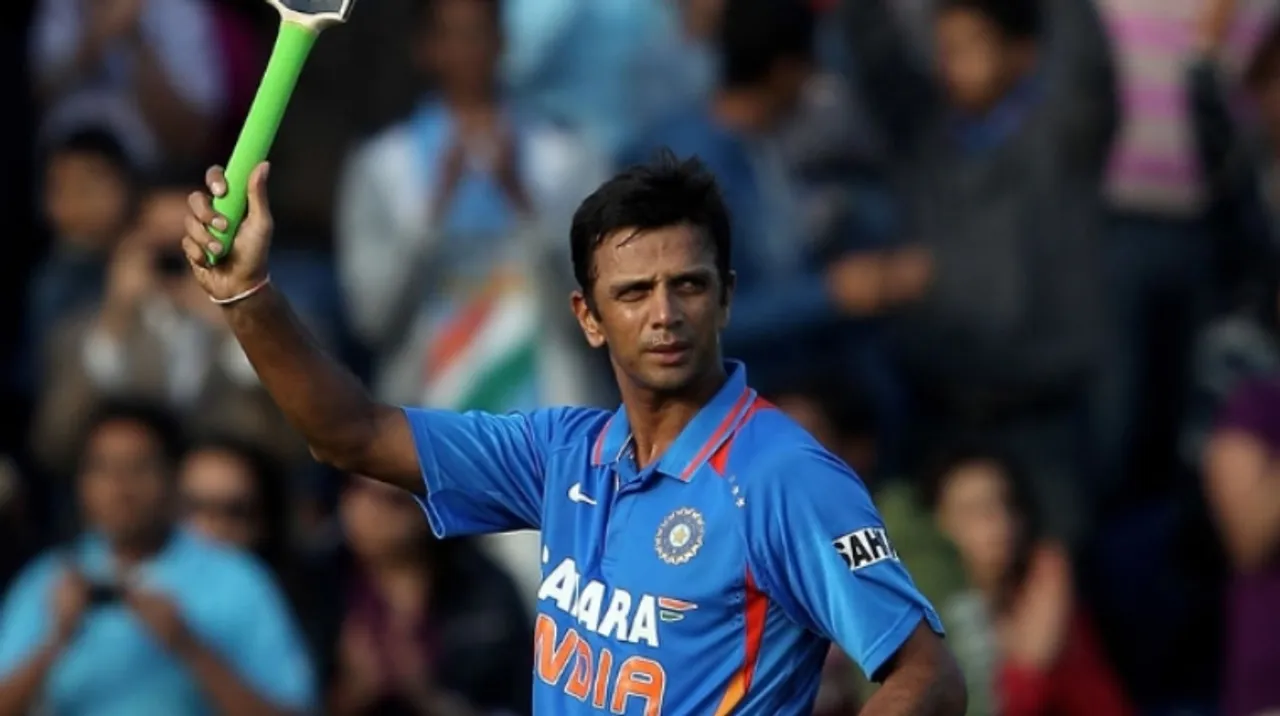 In a Facebook poll by Wisden India, Rahul Dravid was voted to be the best Test Batsman in 50 years. He won by beating Sachin Tendulkar, Sunil Gavaskar and Virat Kholi.
There have been many great cricketers in the Indian team over the years. However, according to a recent poll conducted by the Wisden India, Rahul Dravid became the best test batsman. The former captain beat the master blaster, Sachin Tendulkar to take the position.
It was a tough battle between the two legends and Dravid won with a close margin against Tendulkar. Tendulkar was leading till afternoon, and soon, much like his batting during his career, Dravid took off and beat the cricketer to become the best. Over 11,400 fans took part in the final round of the voting and Dravid won with 52% of votes.
https://www.facebook.com/wisdenindia/posts/4009738339099574
There were about 16 Indian cricketers who were part of the poll in the initial stage. However, only 4 made it to the semi-finale stage. Sunil Gavaskar and Virat Kholi were two along with Dravid and Tendulkar who made it to the semi-finale but Kholi was beaten by Gavaskar by a narrow margin in the 'third-place play-off'.
Here's how Twitter reacted to the Wisden India poll:
Class act, he deserves to be rated best batsman

— Mugil (@mugil_19) June 23, 2020
On wet pitch no one near to dravid technique

— POORNACHANDRA (@POORNA024) June 23, 2020
If India did well on foreign soil, it was primarily because of Dravid's presence. SRT was good at home

— Jaydeep Sarnaik (@jdsnk59) June 24, 2020
I miss the Legend on field ??

— Tej (@sapiendeus) June 23, 2020
Much deserved ??

— prateek (@prateeek26) June 23, 2020
Both are great Batsmen

— Raj Chaurasiya ? (@RajChaurasiya09) June 24, 2020
You do realise what this poll may entail? A massive backlash.

These players delivered the goods for their country, just like hundreds of others did for theirs. Unfair to compare them, not just with each other, but others in the league as well.

— BasTalk! (@Gyanban) June 24, 2020
Rahul is infact one of the best test player but sachin is the gratest!! Period!!

— Varun Kaipa (@Jambalahaatraja) June 24, 2020
This poll is like Undertaker vs Shawn Michaels WM 2010. You cant decide who should have won, both are celebrated sons of India???

— NSR (@Nandan_) June 24, 2020