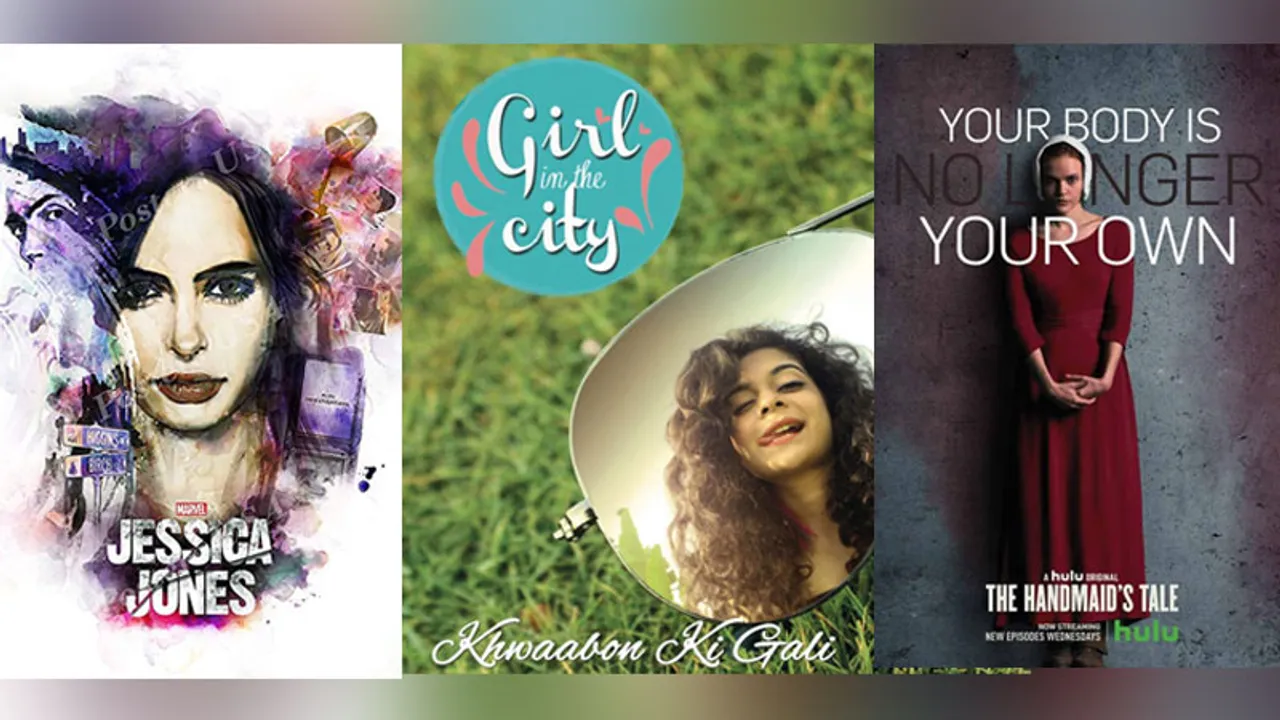 Bossbabes? Badasses? Girl squad? These women centric shows proves that female lead can be more than just a pretty face! Tune into watch some GIRL POWER.
Don't we all love to watch shows where we can draw out inspiration from? Women leads often take a backseat especially when it comes to playing more than a generic face which smiles and nods along. But hey, we have real women who run the real world then why not on reel?
Whether you love mind-boggling mysteries or engulfing dramas, these shows fill all your checklist of interests. Get ready for some sugar and spice and binge-watching into twice as we have got you shows that you just cannot miss!
25 women-centric shows you MUST WATCH!
Orange is the new Black
Grace and Frankie
Jane the Virgin
Four more shots please
Jessica Jones
The Trip
Good Girl Revolt
Girl in the city
Z: The Beginning of Everything
Annihilation
The Handmaid's Tale
Lost Girl
Buffy the Vampire Slayer
Outlander
Agent Carter
Little Women
Citizen Rose
Sweetbitter
Good Girls
Sharp Object
Seven Seconds
Sex and the City (TV Show)
Nappily Ever After
Chilling Adventures of Sabrina the witch
DEV DD
The Marvelous Mrs. Maisel
Gasps, tears, laughter and a turmoil of emotions are what these shows promise along with celebrating women, every kind of women!