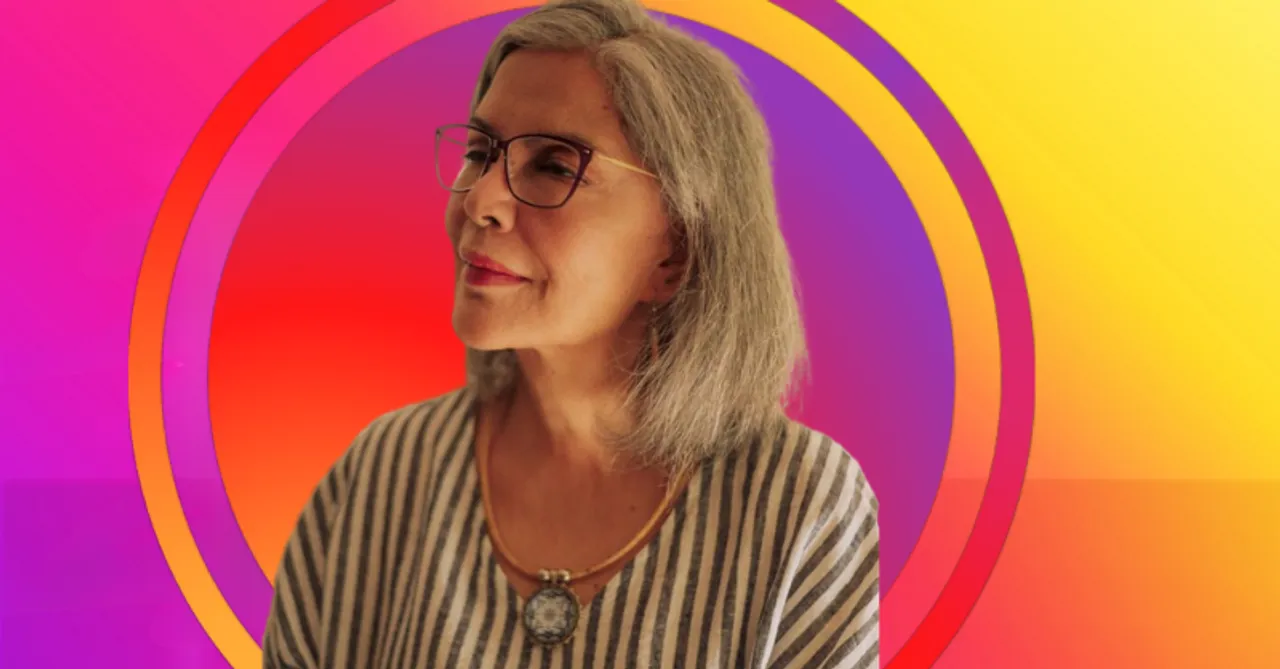 Zeenat Aman has brought about a new era of celebs on Instagram with her nostalgic and unafraid profile where she embraces herself and shares Bollywood's unheard and unabashed stories!
Instagram is not just an app but has become life these days. No wonder that a maximum of the B'wood stars will be visible on Insta making the maximum usage out of it or just having fun. But it was yesteryear's actress Zeenat Aman who took everyone by surprise by coming onto the platform. And soon enough became everyone's favourite by being her unapologetic and unabashed self. Even when she narrates the stories of the yesteryears by putting a modern present spin on them, she puts up each and every post with a suitable meaningful caption, in turn making her one of the most real celebs on Instagram!
She was considered to be one of the most bold and free actresses of the 70s who brought about a change in how heroines dressed or roles they played. With the same energy, Zeenat is busy educating the younger generation of today on how things used to happen in the past. Through an entire thread series, she tells us the whole truth about Dev Anand and herself debunking all myths.
Other than this, she's not afraid to address the things she doesn't understand and how her children help her a lot. It's amazing that in one of her posts about dogs, she honestly admits that she fell in love with animals much later in life. This unabashed side of her where she lets a female photographer click her in all her naturalness and then talk about 'women's gaze' or how she subtly curbs down all speculation around her coming back onscreen saying she 'nurtures optimism not expectations, makes her an icon we love following on Instagram.
She gives us all a masterclass on how to actually utilise a platform like Instagram especially when you are a public figure. With utmost nazakat, she says what she has to say without pointing fingers at anyone and gives credit where it is due. As she doesn't bother about presenting her best foot forward, she is absolutely enjoying social media to her fullest without caring about what others have to say about it.
With a platform that offers a thousand filters, even the most real people in this world want to hide behind those, so why wouldn't a public figure who lives under so much scrutiny want to do the same? In staying true to herself, Zeenat Aman gives us gold via every single post. There is a difference between being a celebrity and being a random person on Insta and Zeenat Aman beautifully bridges the gap between the two. While teaching us life and history lessons, she also teaches the most important lesson of all - how to be a human being on social media which is a breath of fresh air in this horde of following trends.
For more entertainment content follow us @socialketchupbinge