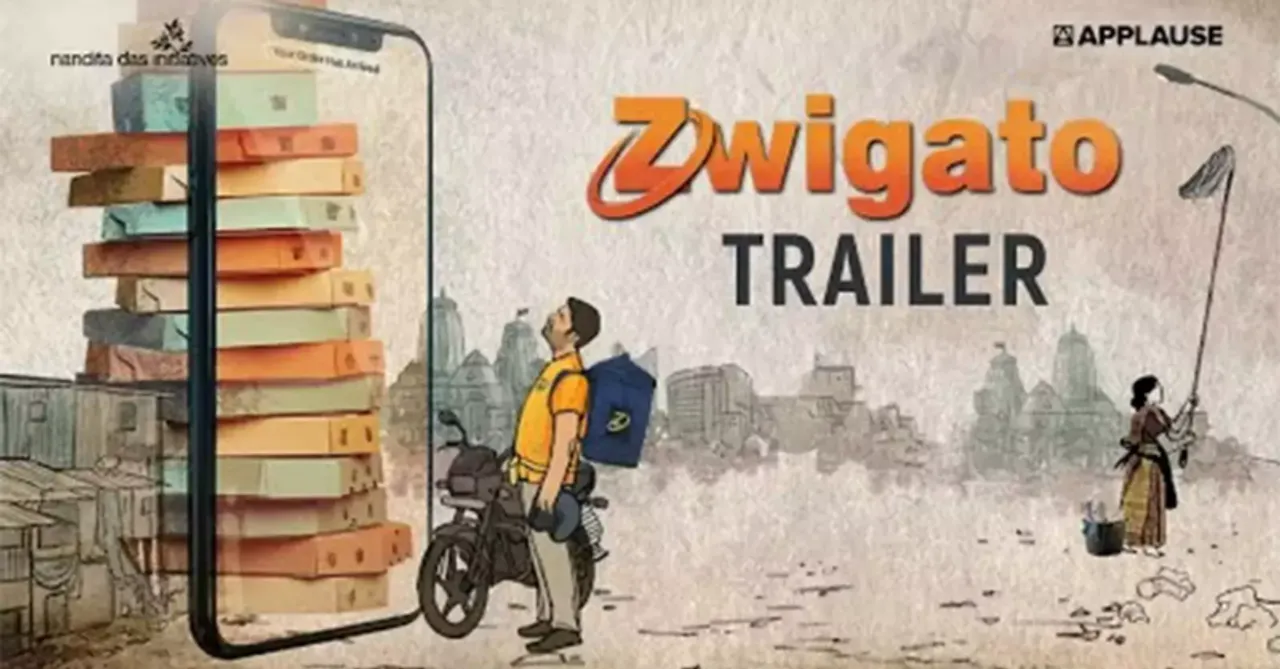 A film by Nandita Das, the Zwigato trailer explores the lives of delivery guys in this socio-political environment and shines a new light on the comedian Kapil Sharma.
The Kapil Sharma show is quite a popular one that runs in many homes on a weekend where we see Kapil interacting with Bollywood stars and performing sketch comedy. He's become a known face and whenever he opens his mouth, know that you're definitely going to laugh. But with Nandita Das's Zwigato trailer we see a totally new avatar of Kapil; a delivery man struggling to make the ends meet. Kapil Sharma is unrecognizable from his usual state and has adorned his character completely. With Shahana Goswami as his wife, we see this couple trying to live in this dichotomy of a world.
There is a dialogue in the trailer "He is a laborer that's why he is helpless or maybe he is helpless that's why he is a laborer". And this seems to be the larger theme of Zwigato. A man who believes that "feeding people is a holy deed" is seen delivering food items at various different places from a party scene in an apartment to a pooja ghat. But the irony is that to feed his own home and make ends meet seems to be a difficult task altogether. Because of this, his wife plans to start working and his kids want him to leave this job that clearly runs on getting a good rating to get an incentive.
The film has already been selected for the Busan International Film Festival (BIFF) and Toronto International Film Festival (TIFF). Helmed by Nandita Das, the famous indie filmmaker the trailer definitely speaks in loud volumes that it is indefinitely made by her. The dichotomy of the world visiting every day in the life of a delivery man, the chase of the ratings to make the ends meet while being stuck in a loop. The film's release date is not yet confirmed as of yet!
What did you think of the Zwigato trailer? Tell us in the comments below!
For more entertainment content follow us @socialketchupbinge