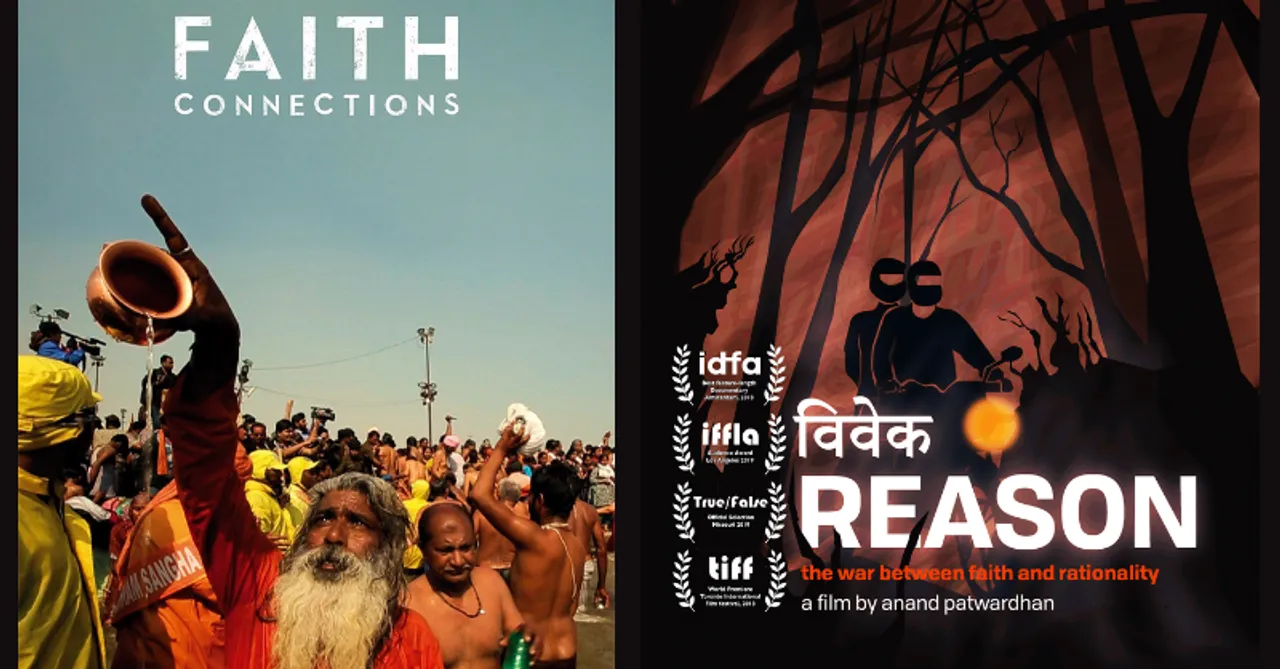 This Independence Day, let's catch up on some documentaries that tell us about our country in even more depth!
We celebrate azaadi as a conscious sense of belonging to a country that has come a long way since our freedom struggle more than 75 years ago. While we have walked the steps to becoming an independent state, we need more. And that's where nonfiction films can guide us! Apart from knowledge, they bring forth those topics and discourses that might need our close attention when we are not in touch with them as much as we should be. With Independence Day here, let's catch up on these documentaries for some direction and education.
We all know about the Oscar winner short documentary The Elephant Whisperers by Kartiki Gonsalves which talked about climate change and its effects in a heartful story. Or about the documentary that went to Cannes, Oscars, and everywhere, All That Breathes by Shaunak Sen which presented a discourse on religion and Delhi's unrest. Besides these, there are quite a few documentaries that talk about the country and its various aspects like religion to the formation of a state.
Check them out!
Period. End of Sentence by Rayka Zehtabchi- Netflix
An Oscar-winner short documentary, this one represents one of the most significant and silent revolutions, led by a woman to change a land where menstruation was a huge taboo. Inspired by Arunachalam Muruganantham, a social activist in Tamil Nadu, Period. End of Sentence showcases how a few women in Hapur strive and face some struggles while learning how to make low-cost and biodegradable sanitary pads.
I am 20 by S.N.S. Sastry - YouTube
Shot by the Films Division of the Ministry of Information and Broadcasting, this is an interesting watch because it incorporates interviews of people from across fields born in 1947 on Independence Day. The 20-minute film showcases how these 20-year-olds in 1967 are navigating their lives in India's newfound freedom and their dreams to create the best lives possible as young Indians.
India Emerges: A Visual History and The Story of India - Discovery+
In 2007, historian Michael Wood created a six-part documentary series for the BBC covering India's history from the Indus Valley Civilization to its emergence as a major economy. The series includes extensive historical proof, archaeological discoveries, and conversations with locals from across the country, providing a fresh perspective on Indian culture and history. It also sheds light on Southern India, events such as the 1965 and 1971 wars with Pakistan, and the period of emergency. This series is a must-watch for anyone interested in Indian history and footage from the old era.
Ask the Sexpert by Vaishali Sinha - YouTube
Here's a documentary about 93-year-old sex advice columnist, Dr. Mahinder Watsa in Mumbai, who gains a large following despite sex being a taboo topic and sex education being banned in nearly a third of the country.
India 2050 by Sujata Kulshreshtha - Discovery+
This documentary depicts the potential future of India based on current events and actions, highlighting the consequences of neglecting the environment and the land. The story is set in Jaipur, Delhi, Mumbai, and other coastal cities, focusing on the looming crisis India faces due to climate change.
Faith Connections and Ayurveda The Art of Being by Pan Nalin - YouTube
Both these documentaries explore India's rich heritage, including the world's largest pilgrimage and the ancient Ayurvedic medical system. Faith Connections provides diverse stories of the 400 million pilgrims attending the 2013 Kumbh Mela, while Ayurveda: The Art Of Being delves into the traditional South Asian system of medicine that combines both medical and spiritual practices.
Ram Ke Naam and The Reason by Anand Pathwardhan - YouTube
Both of these documentaries take a significant amount of time to create and provide a comprehensive examination of the Ram Mandir controversy, as well as a discussion of the way faith and nationality are intertwined and in constant conflict in our country. They are informative while also challenging your viewpoints!
The World Before Her by Nisha Pahuja - YouTube
This documentary is a powerful portrayal of the two realities young women face in India. The film captures the struggle between traditional and modern values. Released in 2012, "The World Before Her" tells the stories of two women and depicts the harsh realities of patriarchy that every Indian woman must confront.
The Hour of Lynching by Shirley Abraham & Amit Madheshiya - YouTube
Set in a time between 2014 and 2019 when 47 people were killed in cow vigilantism hate crime in India, this documentary is a powerful short film that takes a deeply personal route to look at the horrors of these lynchings by self-proclaimed "cow vigilantes" by talking to a grieving family.
Tungrus and the Chicken From Hell by Rishi Chandra - YouTube
Rishi Chandra's New York Times Op-Doc Tungrus and the Chicken From Hell focuses on a family in crisis as they decide what to do about the unruly family pet rooster as they are terrorized by it.
Which other documentaries would you recommend to watch over Independence Day? Tell us in the comments below!
For more binge-centric content and reviews, follow us on @socialketchupbinge.