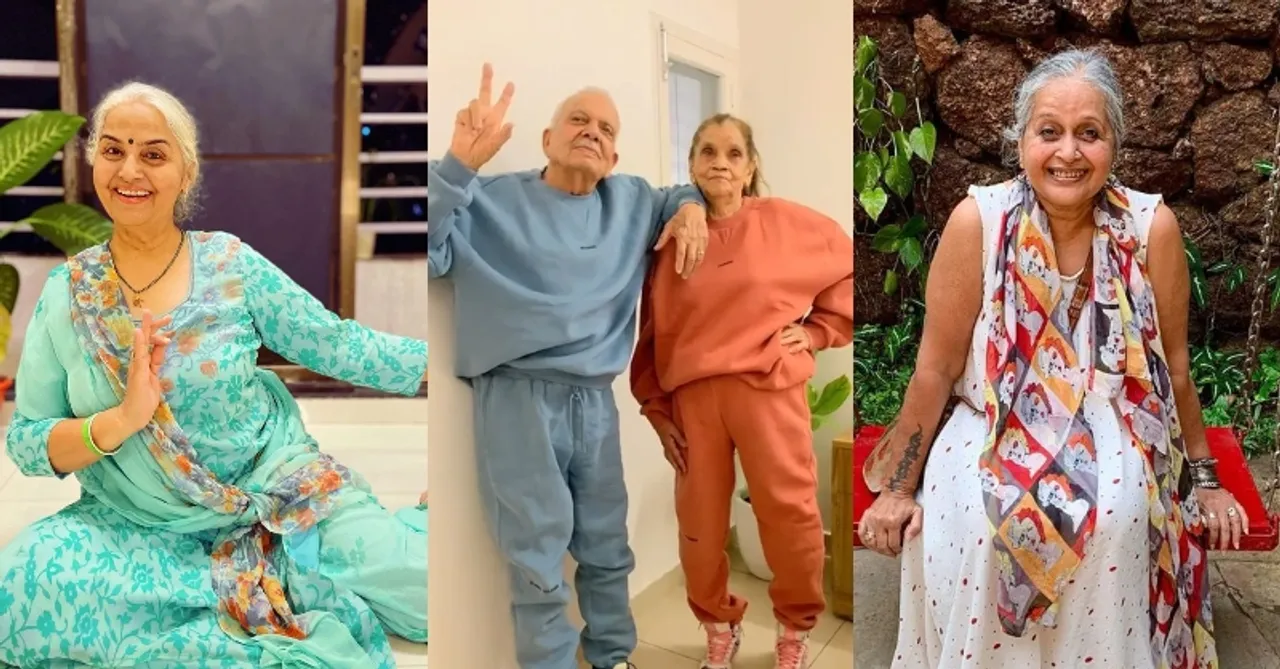 There have been many senior citizens who took over the internet recently and became our favourite boomers in the content creation world.
Over the last year and a half, we've all been living the Truman life. At this point, the only thing that's keeping us sane and truly entertained are people on the internet from across the globe. Online content creators have turned out to be a boon for many of us since all we did last year was sit at home without any real contact with the world. This pandemic has seen many young creators make space for themselves on social media and make it their own. From making videos that are relatable to ones that give out information, they've been doing it all. And given that the youth is so tech-savvy and the internet is considered their domain, it's obviously easier for them to create this space for themselves.
But off late, we've come across boomers who rule the world of the millennials and Gen Z with their social media presence by adding their own touch to it that you can't find on these 20 somethings' feeds. Senior citizens are always assumed to be noobs when it comes to social media. But in the past few years, we have seen many of them nailing their social media game. These creators have soon become our favorite and we can't have enough of their content. They're an inspiration to lazy bums like us to do something more with the opportunities we have. These creators have so much courage, they aren't bogged down by 'log kya kahenge' and we love that they're embracing something as new as the digital culture and making a difference!
Here are some of our favourites!
Sasikala Rajagopal
Seema Anand
Mr. and Mrs. Sharma
Ravi Bala Sharma
Vani Murthy
Dinesh Mohan
Manjri Varde
Dr. Anjali Kumar
Padma Balasubramanian
Poonam Sapra
Suman Dhamane
Aren't they the cutest things on the internet rn? Who do you follow? Let us know in the comments below.