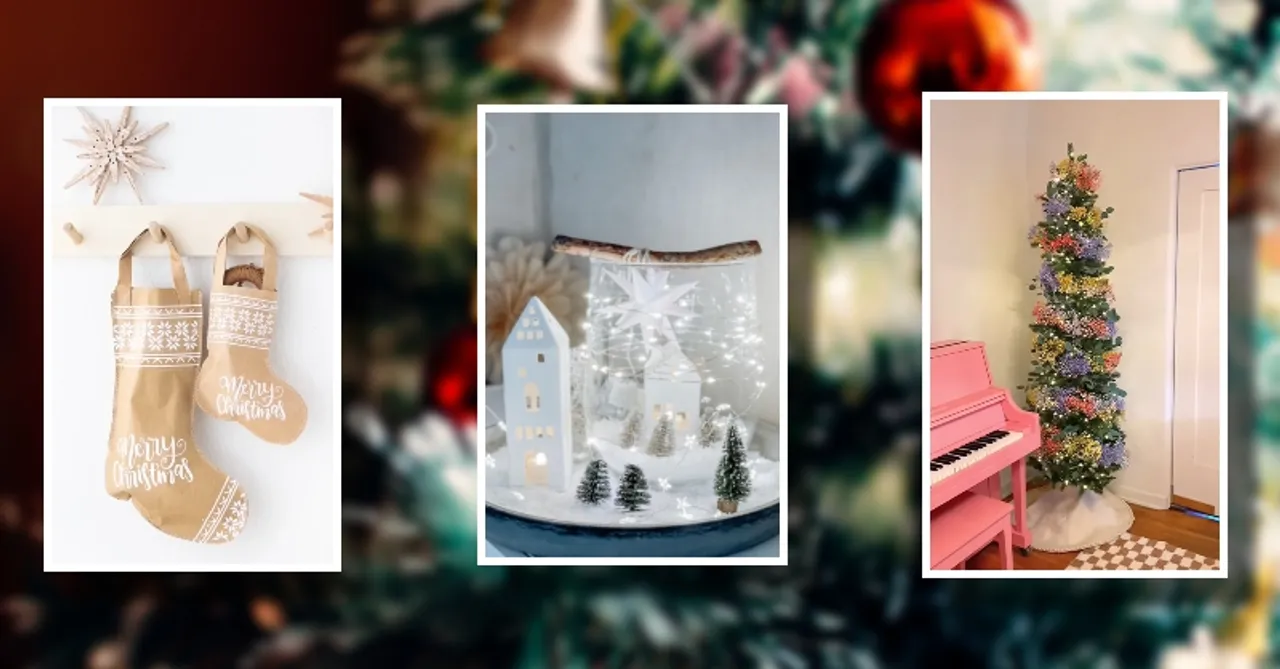 If you're looking for bringing in the season's joy, check out some of these DIY Christmas decor ideas.
For a country with thousands of festivals, Christmas was not always celebrated like the rest of the world. But things have changed now and people are equally excited to welcome this jolly season like the rest of the world. And we couldn't be more thrilled considering how cosy, delightful and merry everything feels this time of the year! One thing that remains constant regardless of the festival is the need to decorate and have our space ready for the celebrations. Scanning through Pinterest or Instagram and looking for DIY Christmas decor ideas becomes the top priority for everyone this month.
From halls, walls, living rooms, malls, you name the place and it turns into a Christmas feast with Santa, reindeers, and mistletoes. With OTT platforms dropping their own Christmas-themed movies and binge-watching some of the classics, helps us get into the feel of the season and understand these traditions that people around the world follow. Sure, getting store-bought decor makes things easy, but nothing can top a good DIY project with friends and family, no?
Check out these DIY decor ideas!
Stars
Socks
DIY Christmas themed table cloth
Side table lantern
Gift wrapping
Give your candles a new touch
Christmas trees
Cannot miss out on some good chocolate
Dried oranges for garnish, cocktails, or fruit punch
Aesthetic way to decorate your tree
How are you decorating your space this christmas? Tell us in the comments below!