Barack Hussein Obama II is a name that every person in all corners of the world is familiar with. He served as the 44th President of the United States of America, from 2009 to 2017. He is one of those great men that led the world in a better direction and hold so much compassion that it is awe-inspiring.
Barack Obama is known, not just for his impeccable leadership skills and the way he's always trying to help other people, but also for being one of the most dedicated and loving family men out there. As he celebrates his 58th birthday on 4th August, 2019 we compiled a list of some of his books that are truly inspiring and a must read.
1. Dreams From My Father: A story of race and inheritance: This memoir delves into the events of Obama's early years in Honolulu and Chicago up until his entry into law school in 1988. It was published by him in July, 1995.
2. The Audacity of Hope: Thoughts on Reclaiming the American Dream: This is the second book by Barack Obama. In the book, he talks on many of the subjects that became part of his 2008 campaign for the presidency.
3. Of Thee I Sing: A Letter to My Daughters: It is a children's book in which Obama has written about thirteen Americans that shaped the country, like, Abraham Lincoln, Martin Luther King, Neil Armstrong, and George Washington.
4. Change We Can Believe In: Barack Obama's Plan to Renew America's Promise: Change We Can Believe In asks us not just to believe in Obama's ability to bring change to Washington, it asks us to believe in our ability to change the world.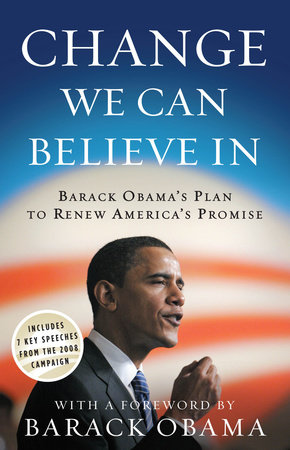 5. Our Enduring Spirit: President Barack Obama's First Words to America: The book includes the entire text of this historic address in the back matter, as well as a short biography of President Obama.
6. Yes, We Can! A Salute To Children From President Obama's Victory Speech: In this illustrated book, beautiful photographs of children throughout the country accompany pictures of President Obama's monumental campaign and acceptance speech.
7. Inspire A Nation: A compilation of all eleven inspiring speeches of Obama of the 2008 Democratic primary.
Barack Obama is and will always be one of the best things that happened to the USA, and the world. We wish him lots of love on this and the many more birthdays to come.