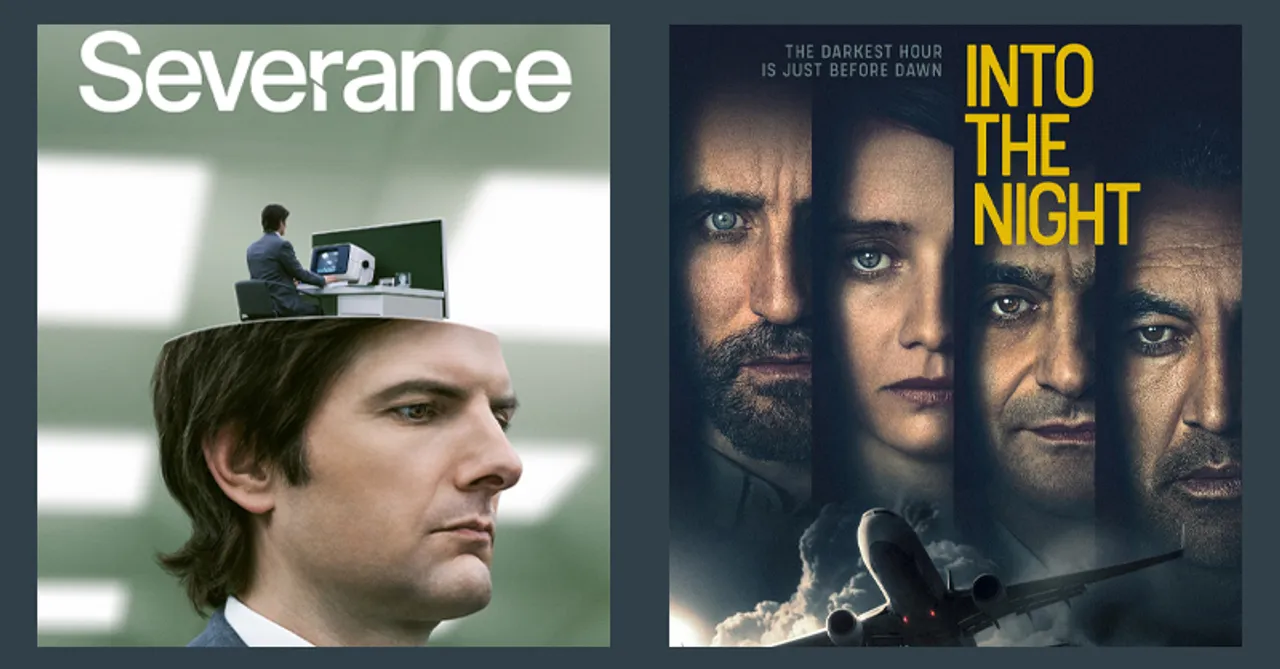 Since the last season of Manifest is finally out, check out these shows you can binge on once you're done with it but still want to be in the world of mystery!
If you loved the last and final season of Manifest on Netflix last weekend, then we're sure you're left with longing for more binge worthy mysteries! A show about a plane that landed five years after its take off, Manifest shows its characters dealing with time traveling five years ahead into the future, and settling back into society. And to add to the drama, there are also supernatural forces, often unsettling news and untimely deaths that make this a series someone can easily get hooked on to and keep watching episode after episode to know what happens next!
Mysteries like Manifest can be interesting for the audience as it's dealing with the fear of the unknown, something that all of us have. We've all heard stories of planes that time traveled or got stuck in a black hole, or a glitch in space - courtesy all those numerous YouTube videos! Whether that is true or not is something we'll never know but shows like Manifest really bring those theories to life and portray to us exactly what it would be like if something as mind boggling as this ever happened in today's time.
If you're stuck in that 'What do I binge next?' feeling after watching Manifest, look no further!
Sense 8 - Netflix
Sense 8 is about eight people born on the same day from all over the world. The group can see, hear, feel everything that any eight of them can, which is why they call themselves sensates. They also realize that there is an organization who wants to kill the sensates and therefore the 8 of them have to team up in order to fight these forces.
Into The Night - Netflix
Just like Manifest, this show also has a plane as the main premise of the story. Belgium's first Netflix original series revolves around the fact that people are literally burning because of the sun and the only people safe from it are the ones flying on a plane, which is also hijacked by someone who knows what's happening. Everyone on board then device a plan to keep flying east in order to avoid the sun.
The Society - Netflix
A bunch of high school students go on a field trip only to realize that the bus driver has in fact taken them to a parallel world that looks exactly like the one that they actually live in. How they got there and how they can go back to their real world is what builds the mystery of the show. 
The OA - Netflix
The series stars Marling as Prairie Johnson, a woman who reappears after having been missing for seven years. While before she was blind as a result of an accident in her childhood, Prairie has somehow regained her sight.
Severance - Apple TV+
Severance is about this group of workers who work at this really odd underground office space where they have no clue what is happening in the outside world. Nor do they know what they're even really working for!
Russian Doll - Netflix
Nadia keeps dying again and again on her 36th birthday party only to wake up back to the very same event unharmed. She goes on a journey to find out why she is stuck in this weird loop and how she can get out of it.
Dark - Netflix
This is the best of mystery and time traveling as it gets. Dark is a complicated story about various timelines, characters switching in and out of timelines and solving the mystery of how all of their lives are entangled with each other in every parallel world.
Travelers - Netflix
An FBI agent discovers four people who suddenly possess new personalities which leads him to a baffling discovery about our race's future.
Sisyphus: The Myth - Netflix
A story based from a plane just like Manifest, a pilot discovers dangerous secrets after an unfortunate incident and meets a woman from the future who is looking for him.
Which of these would you love watching after Manifest? Let us know in the comments below!
For more entertainment, follow us on @socialketchupbinge