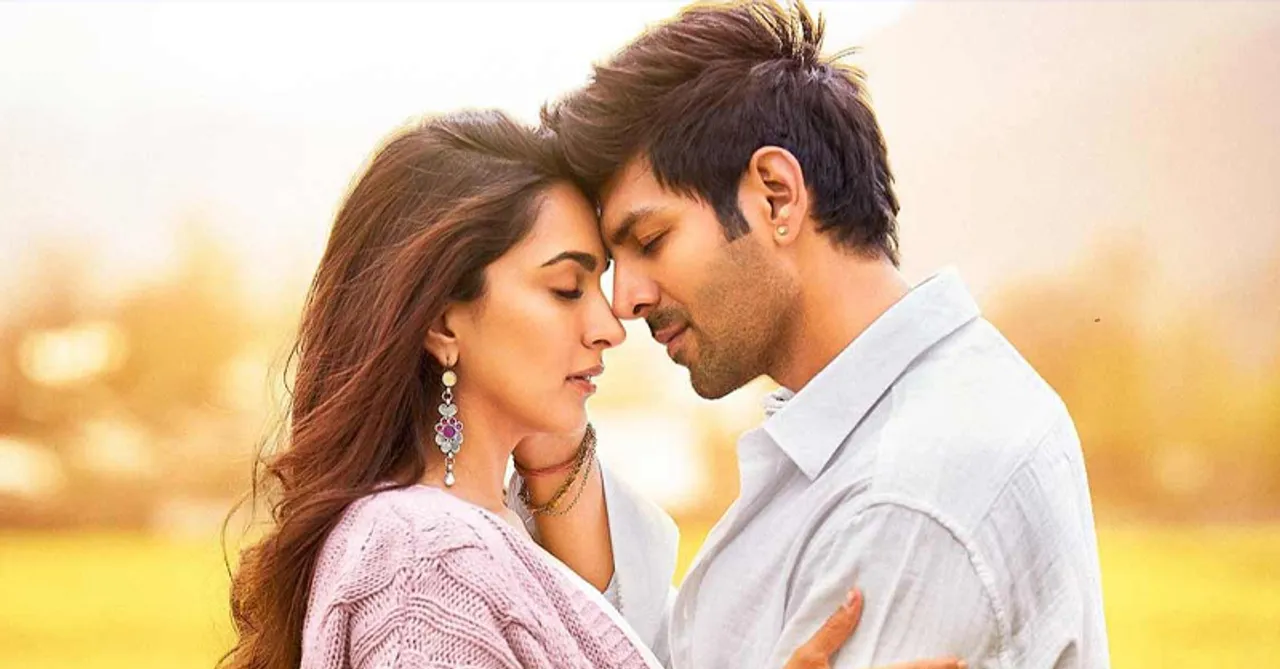 The Satyaprem Ki Katha trailer looks like a quintessential Kartik Aaryan entertainer which is set to release in theatres on June 29!
After Bhool Bhulaiya 2 being a major success at the box office, on-screen couple Kartik Aaryan and Kiara Advani who received so much love from the audience have reunited once again for Satyaprem Ki Katha. The movie looks like the complete opposite of Bhool Bhulaiya 2 though with SKK being a musical romance where Satyaprem (Kartik Aaryan) falls head over heels in love with Katha (Kiara Advani) to the point where he feels like he was born with a purpose only to love her. He is from a typical Gujju family which consists of his mom (Supriya Pathak Shah) who reminds us so much of her own character, Hansa from Khichdi, his dad (Gajraj Rao), who gives off the same vibe as most of the roles he has played before, and his sister (Shikha Talsania), who doesn't seem to leave the chance to roast him. Satyaprem's life revolves around his very Gujju world and the fact that he is saving his virginity for his wife and cannot wait to start a family of his own someday.
When he falls in love with Katha, he learns that she is already in a relationship with someone else. Even though the trailer shows them getting married, there's clearly some kind of secret from her end which could bring a lot of baggage to their relationship and she doesn't even look very happy to marry him in the first place. Whether this is because of her previous boyfriend or something else is the only mystery of the story. Apart from that, it pretty much looks like every other light hearted Kartik Aaryan movie we've seen so far. Directed by Sameer Vidwans, Satyaprem Ki Katha's trailer doesn't give out many details about the story in the 2 minute 30 second trailer, even though you really feel like it does. 
Are you excited to watch the film? Let us know your thoughts in the comments below!
For more entertainment, follow us on @socialketchupbinge