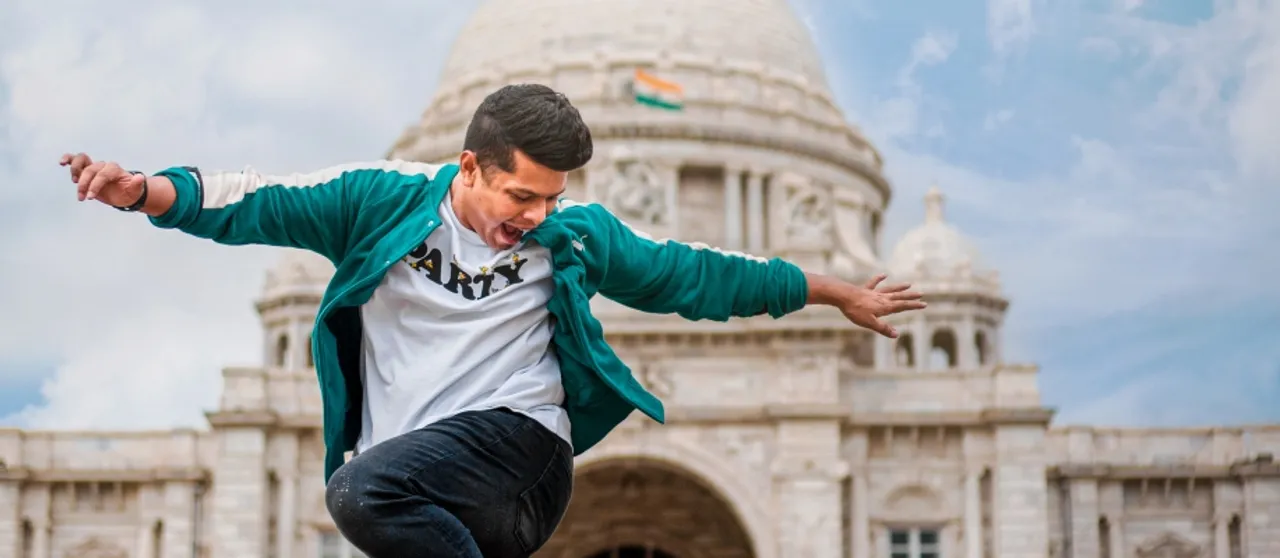 Freestyle Footballer and content creator Akshay Yadav is debuting in a Netflix show 'Jaadugar' after working on the same project as a sports choreographer
Mumbai-based prominent sports choreographer who can juggle a football with various parts of his body, Akshay Yadav is all set for 'Jaadugar', a Netflix Special releasing on 15th July. From helping the directors with filming and framing the scenes being a sports choreographer to acquiring a role in the movie, Akshay is one step ahead towards his dream. Akshay is a freestyle footballer. The 26-year-old football enthusiast is a top 3 freestyler in the nation and ranks 96 in the world ranking according to F3.  
Growing up in the gullies of Bombay, it is safe to call Akshay the OG Gully Boy. The boy who dreams with wide-open eyes thinking of his huge dreams is beyond the sky's limit. The passion for freestyle grew in this gully boy when he started watching several videos of big brands promoting it. However, it was an event where he trusted his gut and went ahead performing in front of the audience. That one indecisive decision grew his interest in becoming a freestyle footballer. He has worked with many brands and for Bollywood celebrities like John Abraham, Varun Dhawan, Salman Khan, and many more. In this journey, he has made content for premier league football clubs like Manchester United, and Watford FC and represented India as Freestyle World Champion in 2018.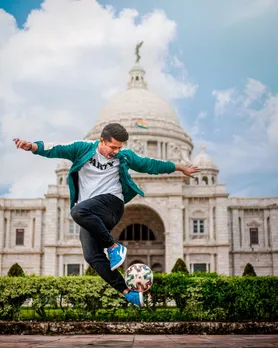 Jaadugar is a complete package of light-hearted comedy movies that revolve around magic, thrill, and romance. The story is from a small town where everyone is geared up for the football championship. One team is amongst the town members who have barely won any match and are once again ready to play. The team who is playing it for fun with no strategies in mind is led by the main character of the film Jeetu. Jeetu is a magician and has a love interest in life. On the other hand, there is a professional team that is led by Akshay himself. Akshay's character is about a sports enthusiast, charming, handsome, all-rounder person that can make you go on your toes. Imagine what will happen when magic meets sports, who will win, who will lose. Jaaved Jaffery with his epic timing is surely going to make your stomachache as well. 
For Akshay after the hustle and constant practice, many dreams gradually were turning into reality. One such significant was when the Jaadugar casting crew was impressed by Akshay's work and his enthusiasm that they selected him as the Head of Department (Head of the Department) of the sports section (sports choreographer)of the movie.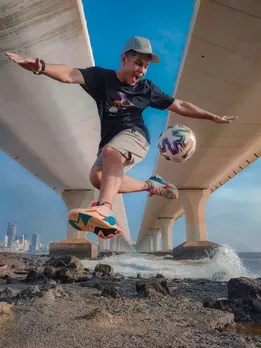 Akshay says that "Freestyle comes with art and a different perspective towards football, that's why I like to call myself an Artistic Athlete".
He left no stones unturned when it came to training the cast for specific moves, and body language. In fact, he taught football to a few cast members within a month and trained them to become pros. When it came to shooting, the ball wizard helped the director by suggesting frames for the scene and helped actors by expressing certain emotions and cameras to give the theme of the movie. All his creativity and passion for football were visible to the director, which lead him to offer a role in the movie.
"When I was removed from the school football team for misbehaving, it jeopardized me a bit. However, it led me to observe freestyling that big brands like Nike, and Adidas used back in the day in advertising. The moment I saw those ads, I rooted my passion and dedication toward freestyling football. And then one day when I performed at an event at the Carter Road, I knew it was the pioneer for my journey." Akshay added.
After two years of dedication, the movie is ready for the audience to enjoy and watch the gameplay of Akshay and the team in 'Jaadugar'. Streaming on July 15th only on Netflix.