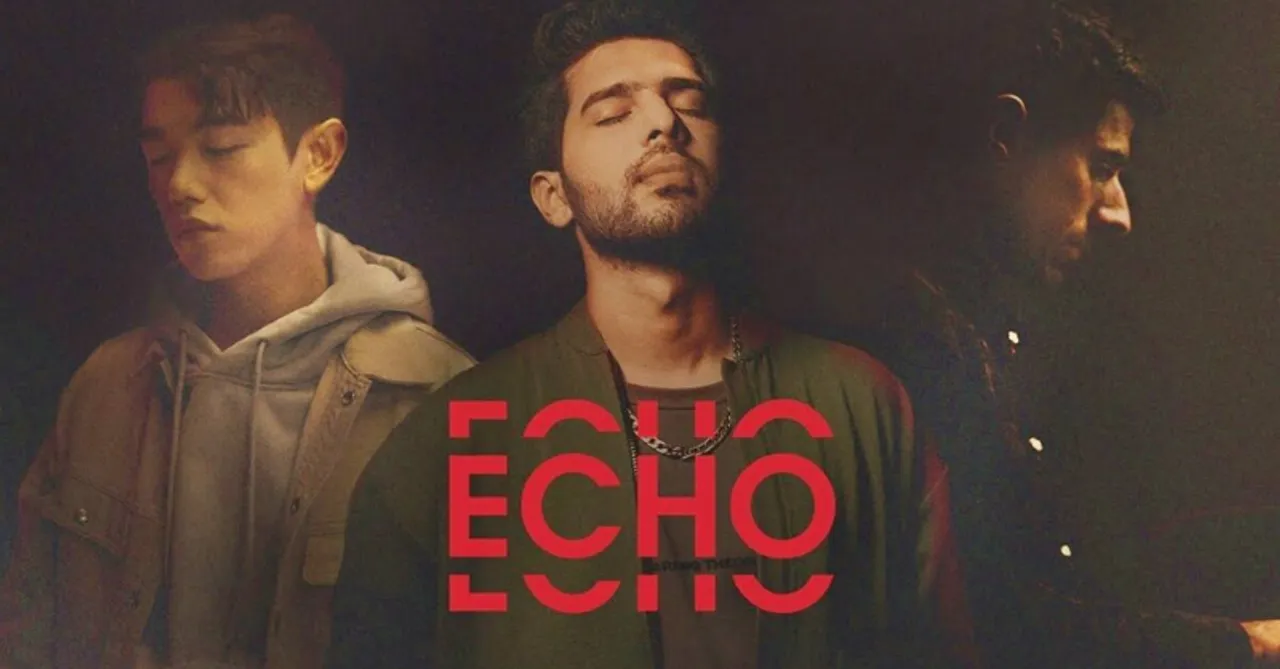 Armaan Malik's fourth single "Echo" is the first K-pop collaboration with I-pop around a meticulously crafted EDM soundscape.
Bollywood singer-composer Armaan Malik has joined forces with Korean-American artist Eric Nam and Indian-American producer DJ KSHMR for a song titled "Echo". The singer-composer had shared the news on his social media handles on Monday, while also revealing that the song will be out by Friday. And the song was released on 21st May, Friday morning and it feels like it's the new summer anthem.
Released off KSHMR's genre-defying label Dharma Records, and himself on production duties, this is a song about "the feeling of indecisiveness in a relationship that pushes partners off the edge."
Listen to the piece here!
Speaking about "Echo", Armaan Malik told Rolling Stone and at Twitter spaces, "Being an Indian artist– because we've not seen a lot of representation on the global stage– I feel a kind of responsibility,". This is not something that's happened before. This is something that's so new for India and Indian musicians. It's beautiful how artistes from different countries are so deep-rooted in their cultures but come together to do something which–even though it's different– is still very much them."
Speaking about "Echo", Eric Nam told Rolling Stone and at Twitter spaces, "Echo is an important example of three Asian artists uniting on a global stage, I hope to see more individuals rise in several fields–music, film and politics included. I really wish we had more peers, I wish we had a bigger network of people really killing it and representing us across the board,". Growing up, we always wanted to see more people like us on the big screen in culturally relevant places, but traditionally those places just haven't been as open to us. I think they're finally starting to open slowly and it comes at a time when racial tensions, societal tensions are at an all-time high… So I think it's a very incredible time for us to be doing what we do today."
Speaking about "Echo", KSHMR told Rolling Stone, "Echo and the successful careers of all three musicians will inspire young Asian artists to begin their careers earlier and pursue their passions without fear. "What internally needs to change?. Because the house that I grew up in was really hard on formal education, and when I didn't want to go to college and wanted to pursue music, they sent me to India with no return ticket. My grandpa was going to beat it into my head that music was a hobby… is all there for the taking, it's just we've been going to Google, we've been going to the doctor positions. As great as that is, it left someone like me feeling like a square trying to fit in a circle."
Since 13 hours from the release of the song, it has come under the top 10 songs in iTunes in India and has been up in iTunes charts globally. And has already crossed the mark of 1M views. What about you? Are you grooving to it yet?