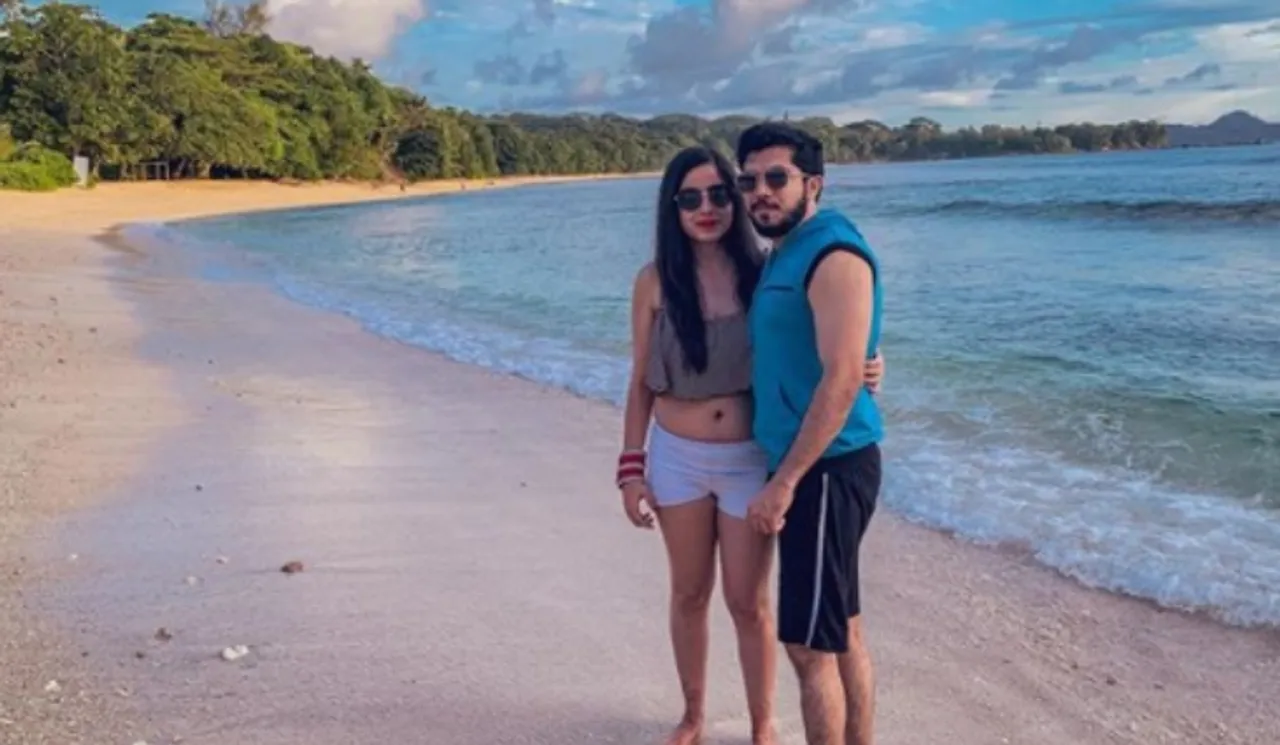 Lifeunwind blog is the brainchild of Arushi & Chirag who are a Digital Marketing professional and an exporter, respectively.
As passionate lovers for travelling and food, they've been exploring the world together, leaving their joyous footprints and taking away delicious memories wherever they go.  Arushi & Chirag do not believe in solely confining themselves to the experiences that they, as eminent bloggers have experienced so far by savouring the distinct tastes of food items at various eating joints and exploring new places to unwind from the usual. Thus, they decided to share the plethora of experiences that various places across the world have got to offer, through this blog.
From exploring food and trying out new mocktails to travelling to exotic locations and donning stylish outfits, they are changing the face of blogging with immense talent and dedication. This blogger duo has a lot to offer to its audience and you must read about their experiences and draw inspiration from the beautiful life that they have created for themselves.
Take a look at our conversation with Arushi & Chirag Kalra from Lifeunwind
What made you start creating content and when did you begin?
"Being true foodies, we started "lifeunwind" as a food blog and loved exploring the industry by being up for trying new dishes, drinks etc. We always had this fondness of clicking before we actually went onto savouring the dish. It was in 2016, after returning from New Zealand that our friends asked us to come up with a separate page for all our food shots. Since then, we've been following our passion and decided to share the plethora of experiences that various places across the world have to offer- be it food, travel, or lifestyle."
What makes your content stand out?
"It's been 3 years now since we started this blog, henceforth we understand what our audience likes to see and we create content keeping that in mind. Whenever we are promoting a brand, we keep it simple and concise along with ensuring that we focus on its true benefits and facts."
How do you choose what to promote on your feed and what not to?
"It's according to what is trending and which is up-to-date, marketable, non-redundant and what may be deemed interesting to our followers; thinking that had we been a follower of our account, hypothetically, what would we like to see. Also over time, following our engagements, we know what kind of post might get a good response."
One instance/experience that made it all worthwhile?
"When we went to a school to deliver a small workshop on influencer marketing, some students instantly recognized and had already seen the blog. That was overwhelming and made it all seem worthwhile at the moment."
What does a regular day look like?
"We recently got married, so have a lot happening as of now. Apart from that, we have a regular work life, one being into exports and one being a social media strategist."
How do you make moolahs? 
"Saying no to free collaborations in the name of barter. Experience over the years helped concerning this. If you are good at something, never do it for free."
Where do you get ideas for your videos from?
"We see a lot of YouTube videos, movies and web series, some ideas sprang up from there and some were based on real-life experiences, like random quick thinking."
Weirdest brief ever received?
"A random e-mail as well as a text from a newly founded app saying you inspire us, why don't you feature us? Weird."
If not an influencer, what would you be?
"As mentioned earlier, one of us is into exports and one is a social media strategist. We already have secondary careers."
Message/tips for upcoming bloggers
"Be original and confident in what you create."
Here is how Arushi & Chirag Kalra replied to our Quick 5-
Favourite meme template on social media? 
"All the ones having Tom and Jerry."
One celebrity you want to collaborate with?
"Shah Rukh Khan"
Your favorite Influencer?
"Dan Bilzerian"
Weirdest or funniest comment you have received?
"What does your father do that you get to travel and eat good food all the time!"
Favourite face filter?
"Iridescent Glitter"
Check out their fun blog here: Life Unwind