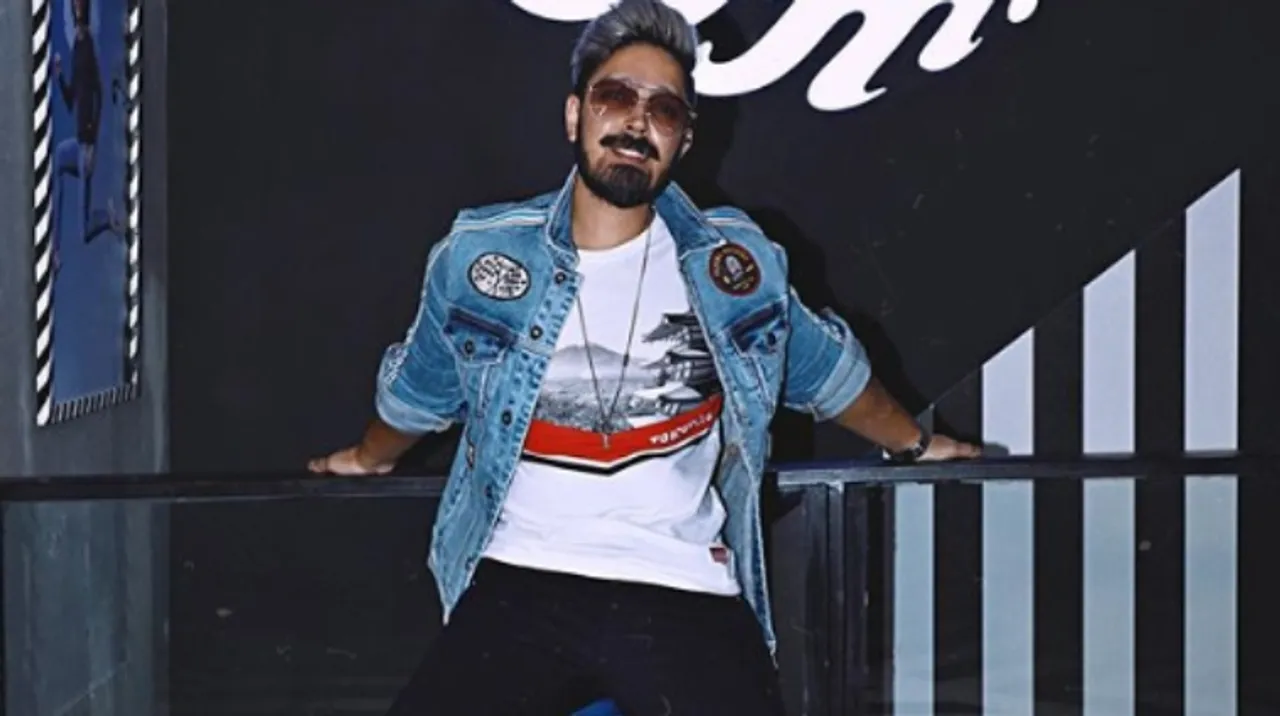 Jatinn Jay believes in 3Cs- Content, Creativity and Consistency. He focuses on content, likes being creative in his own way and consistently creates content.
Jatinn Jay's images speak about his love for fashion, style and travel. He is a fashion stylist by profession and a street style lover. Doodling latest fashion trends on himself and others show his passion and love for styling and dressing up.
Jatinn slays men fashion trends and clothing. From inspiring men to feel comfortable in their skins to recommending essentials that every man should own, the.style.doodler is truly a fashion king with dashing fashion sense and never-ending love for grooming.
Take a look at our conversation with Jatinn Jay from the.style.doodler:
What made you start creating content and when did you begin? 
"I started creating content almost 4 years back when I started following some great international influencers. Being a fashion student and worked in the industry for a good time, I knew I have an edge over others when it comes to style and that's when I started my blog and posting my OOTDs and trends related content."
What makes your content stand out?
"I think what makes me stand out is my relatability with everyone. Every guy out there can relate to my style. From being a dapper man to a street style casual boy, I do it all. I also make sure to keep it real and consistent which helps in getting my personal style recognised by everyone."
How do you choose what to promote on your feed and what not to? 
"There are certain criteria we follow when it comes to promoting brands and the most important is relatability. If I can't relate to a brand then there is no point of working with them. In the end, it has to look natural when I speak about the same on social media."
One instance/experience that made it all worthwhile? 
"There have been a lot of times when I felt what I am doing is worth it. But when I did my first reality show and made it to top 4 by just playing what I am actually like on social media, no extra, no drama, just pure me. That really made me feel that what brand I have created in the last 4 years is actually worth it."
What does a regular day look like? 
"I took a decision to leave a full-time job and work as an influencer made a lot of difference in how my life is now. I would say its definitely much more in my control how I want my day to start. But with a lot of collabs and events, I start my day with shoot planning, edits and then attending events if any. Overall its a mix of having fun as well as a lot of hard work."
How do you make moolahs? 
"Through collaborations by creating content with multiple brands I promote on my social media."
Where do you get ideas for your videos from? 
"I look at good content and that's what inspires me. It can be a video by a fellow influencer or an international one."
Weirdest brief ever received? 
"The weirdest was recently where a brand offered me 3k for a year and asked to create videos, images etc. I mean not sure when brands would understand that content is not created for free."
If not an influencer, what would you be? 
"Before being an influencer I was a retail designer and a stylist. So if I wasn't an influencer I would be a fashion stylist."
Message/tips for upcoming bloggers 
"Find your niche and follow that. Follow the 3C's- content, creative and consistency. Focus on the content you create, be creative in your own way and consistently keep creating it."
Your favourite TikTok audio (if valid)? 
NA
Here is how Jatinn Jay replied to our Quick 5-
Favourite meme template on social media?
"That has to be Drake"
One celebrity you want to collaborate with?
"I think it will be Rahul Khanna. His style and mine are just on point and very similar."
Your favorite Influencer?
"Mariano Di Vaio is my inspiration and he will always be my fav."
Weirdest or funniest comment you have received?
"There are plenty but I guess the funniest would be when people just send their numbers directly and ask to contact. Or just write- whats your number dear."
Favourite face filter? 
"These days it has to be Moody Tones. It's so trending that all my stories are in this filter."
You can check out his blog on the website THE STYLE DOODLER!