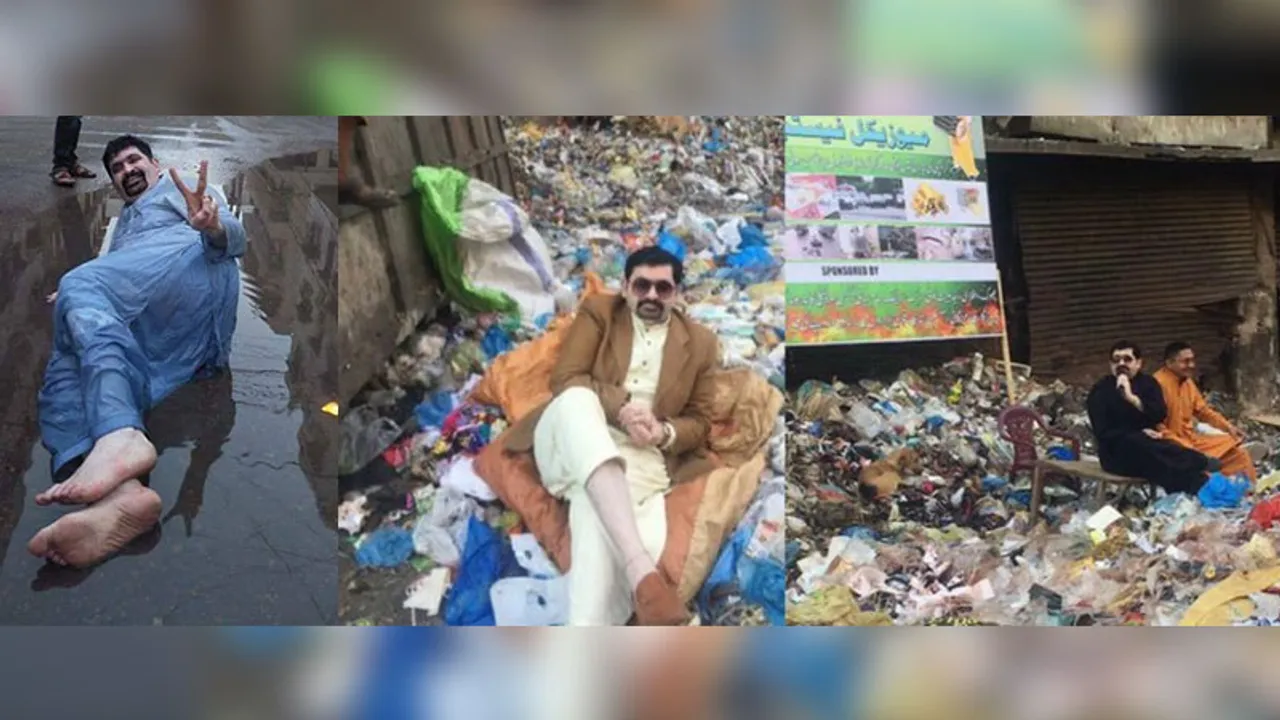 Ayaz Memon Motiwala from Karachi, Pakistan is an independent candidate of the upcoming Assembly elections in the region and has internet talking about it for bizarre vote appeals.
You hate it or adore it, politics is inevitable and follows you wherever you traverse. Now that we have some time spared to talk politics, (believe us, this is not anything 'serious') let us drop you a question. When was the last time you got your eyes rolling on seeing some antique voting techniques adopted by politicians? A few days before-or-long ago?
We just spotted something on the internet that has left us not-so-amazed but has surely tickled our funny bones. And this something has come from our very dear neighboring country - Pakistan (not that Indian politicians aren't funny at times). Going all out to lure voters ahead of the Pakistan General Assembly Elections 2018, an independent candidate named Ayaz Memon Motiwala has been in the news for his unconventional ways of seeking votes.
#Motiwala_Unique_Protest_Khulay_Gatter_me_Utar_Gae pic.twitter.com/Hhdd0ApgDs

— Ayaz Memon Motiwala (@ayaz_motiwala) September 21, 2017
In a video, which is now going viral, Motiwala from Karachi can be seen going inside a drain and in another pictures can be spotted resting amidst piles of garbage. One of the posts also shows him lying in dirt on one of streets- yet smiling with a 'V for Victory' sign having a few sips of 'chai' as well. Is this a new way of refreshing yourself?  Reportedly Motiwala's locality has been suffering from unhygienic and faulty sewage system, so to highlight the issue he has adopted these ways of campaigning around.
Election 2018, Pakistan elections right around the corner, politicians are going to great extent to bag as many votes as possible. Mr. Ayaz Memon Motiwala was going through with the stunt because his locality suffer from Faulty Sewage System. (News with thanks WION News) pic.twitter.com/8BnFI8hJbA

— KashfRANA (@kashf_rana) July 2, 2018
Call it a smart move or an annoying tactic, Motiwala surely has become the talk of the town which is also proving as a boost for his election campaigns. What say?
The man has presence on all social media platforms including Twitter and Facebook. Let's have a look at some of his antics if not in real time, visually.
Ayaz Memon Motiwala, A #Pakistani politician goes all out for votes; poses in gutter, drinks sewage water. pic.twitter.com/BZlYsuKlYi

— APN NEWS (@apnnewsindia) July 2, 2018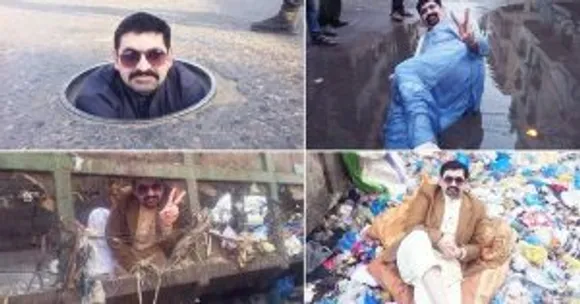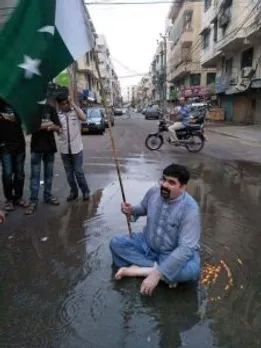 #vote_Do_Kachra_Lo#Ayaz_Memon_Motiwala pic.twitter.com/LLuvCrR8FZ

— Ayaz Memon Motiwala (@ayaz_motiwala) March 5, 2018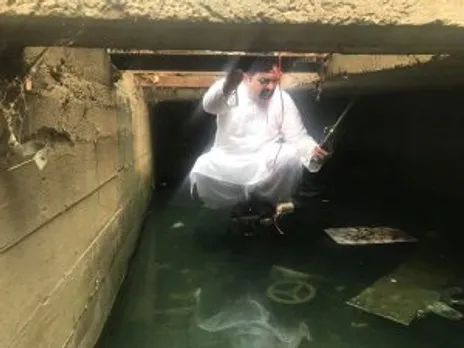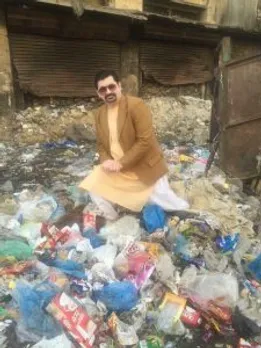 So, that was that! How has your day been?