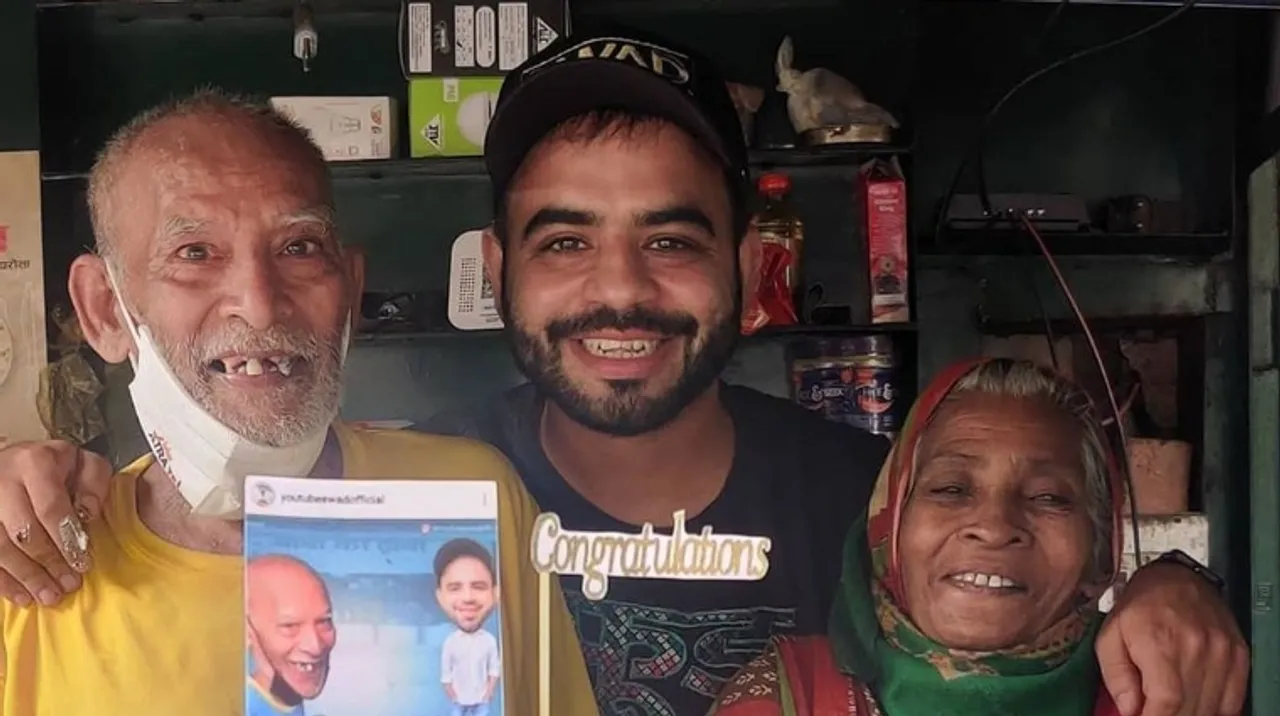 A complaint has been filed against YouTuber Gaurav Wasan aka Swad Official by the owner of Baba ka Dhaba for misappropriation of funds collected in their name.
In the time when we are all stressed and worried, one positive story that won our hearts and made us want to believe in humanity was that of Baba ka Dhaba. The small eatery owned by an old couple gained instant love, thanks to the social media. It was YouTuber Gaurav Wasan who talked about the ailing couple's life, encouraging them to provide them with whatever help they can. However, in a turn of events, the owner of the eatery, Kanta Prasad has filed a complaint against the YouTuber for alleged misappropriation of funds collected in their name.
It wasn't long ago that a video of him sharing his despair was posted by the YouTuber who asked people online to donate money and help the owners. The video soon went viral on the internet and customers flooded the eatery. Celebrities and popular digital Creators too shared their support and urged fans to help the old couple. As the story went viral #BabaKaDhaba was trending on all social media platforms.
The owner has now filed a complaint at the Malviya Nagar Police Station stating that the YouTuber "deliberately shared his and his family's bank details and collected a huge amount as donations". Wasan denied the allegations and took to social media to clear his side of the story. He shared three receipts of the transactions, two cheques of Rs 1,00,000 and Rs 2,33,000 and one receipt of bank payment of Rs 45,000. He also put up a bank statement on Facebook in which the total money credited in the three days is around Rs 3.5 lakh. The police received the complaint on Sunday and are investigating on the same.
Delhi: Kanta Prasad, owner of #BabaKaDhaba, files Police complaint against Gaurav Wasan -who first shot his video & posted it- for allegedly misappropriating funds raised to help his wife & him. He alleges cheating, mischief, criminal breach of trust, criminal conspiracy by Wasan pic.twitter.com/f1IGxwcB2e

— ANI (@ANI) November 2, 2020
Kanta Prasad, owner of #Delhi's 'Baba Ka Dhaba' files complaint against influencer Gaurav Wasan, who captured his story, for misappropriation of funds.

Prasad alleges Wasan collected funds without informing & deliberately shared only his & his family's bank details with donors. pic.twitter.com/OUxxRsaG7x

— Asianet Newsable (@AsianetNewsEN) November 2, 2020