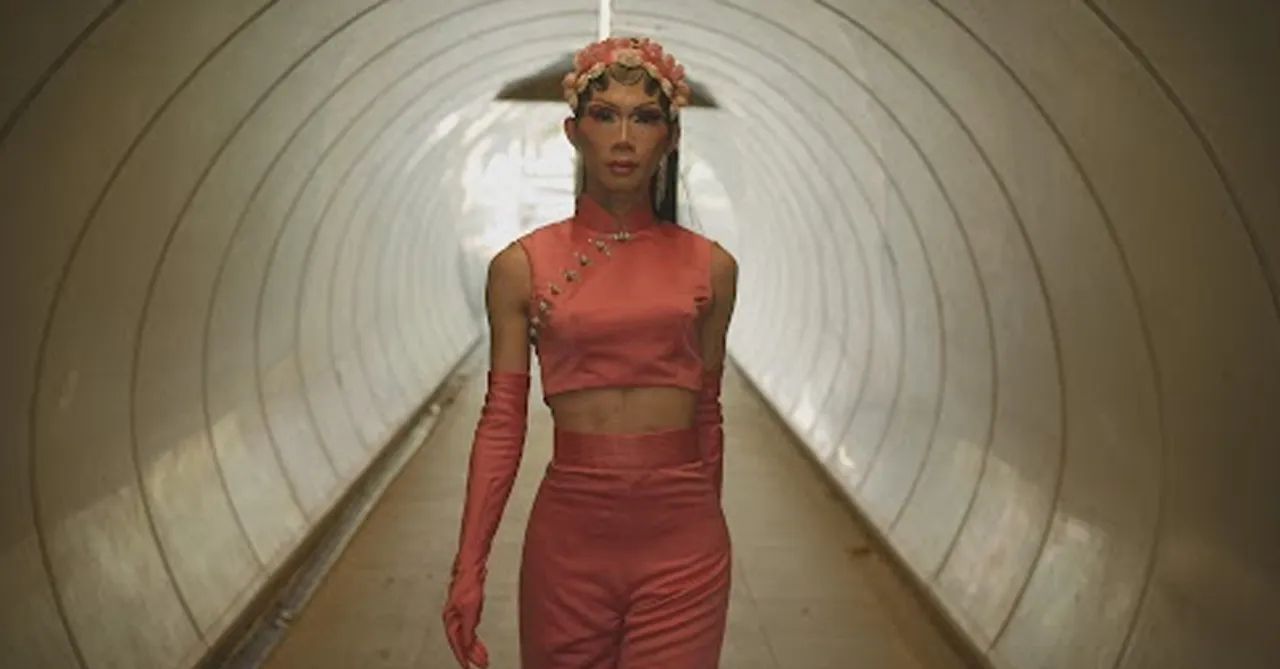 Baby Queen highlights every part of Opera Tang's personality and how she is leading the way for equal rights for the LGBTQIA+ community in her country!
Even after having so many conversations around normalising same sex love, there are many Asian countries where this is still majorly considered taboo, Singapore being one of them. But Lei Yuan Bin's documentary 'Baby Queen' revolves around Opera Tang, a drag queen. I had the opportunity to listen to her story from Opera Tang herself, after her movie premiered at Kashish Film Festival this year. She said that the term 'Baby Queen' means someone who has just started out in the drag world. The documentary is the step in the right direction in every aspect possible. It shows Opera's glamorous drag life to her non-drag life where she is just doing normal chores with her grandmother which honestly is the heart of the film. 
The film seamlessly switches between her two worlds and openly admits the good and the bad of being queer in a country that constantly represses the community. Opera was the first born son in a conservative Chinese family. So of course her parents were not okay with their son being so feminine and disregarded it as a mental illness. But she knew she was born to be a star, to stand and fight for her community. From attending Pink Dot to participating in extravagant drag competitions and winning them too, Opera has come a long way! You will mostly see her in shades of pink and to be honest she not only dresses better than any of us but also carries her confidence on her sleeve. 
Also Read: Sunil Babu Pant's Blue Flower shows the survival of a suppressed queer man in an orthodox village wanting to be set free of his obligations
As someone who was unaware of what really goes into being a drag queen, this was really insightful. The amount of wigs, make up, costumes, and squeezing yourself into bodysuits it takes, like Opera says in the film 'Drag is expensive', it is indeed expensive and looks exhausting too but I am sure it's all worth it when she hits the stage and just becomes this magnetic persona. The documentary shows her family laughing and smiling with her but it is after a rocky journey of not talking and taking time to accept their son. None of Opera Tang's siblings are shown in the documentary though as she said they could face backlash in their career simply by being related to a queer person. 
Her grandmother is the most liberal of them all though. She accepts her as a drag queen and the fact that she has a boyfriend. She cooks a delicious Chinese meal, attends Pink Dot and holds posters in support. She is more than 90 years old but she is so young and innocent at heart. She lets Opera give her a makeover in a traditional Chinese outfit and with some drag make up she goes back to her days of youth. She is a master at sewing and she has clearly passed down those talents to Opera because she makes most of her drag outfits by herself and they're ramp worthy to say the least.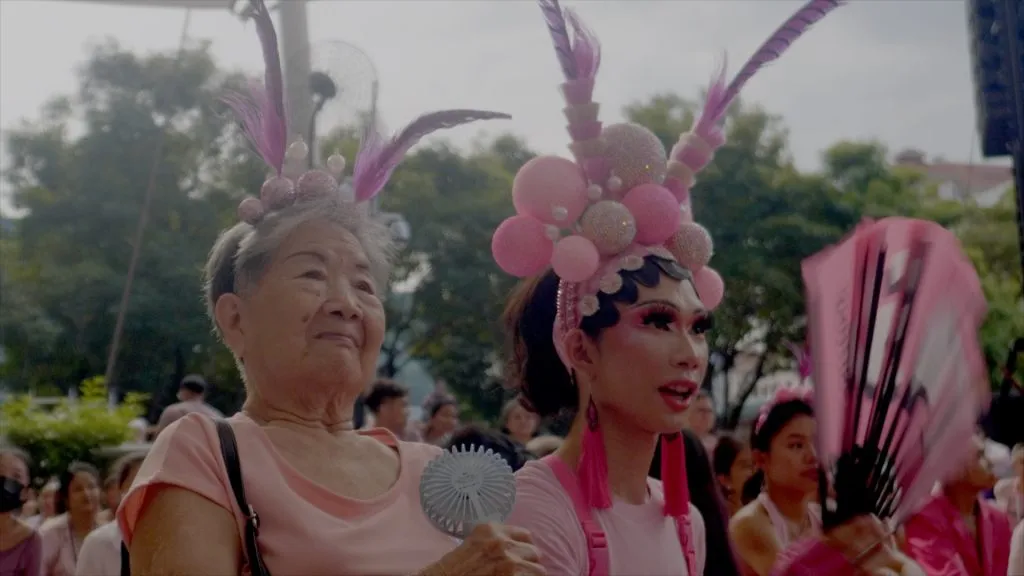 But behind all her stunning outfits, she keeps her army uniform hidden somewhere at the back of her closet. Singapore has mandatory military service for men who are above the age of 18 and in the documentary, Opera is seen fulfilling that duty as well in the non drag self. Buzz cut, no nails, no make up, just completely opposite from the real personality and it's conflicting for her to do that as the military also considers being queer as a 'problem' and she boldly writes in her form ' if you find being queer a problem then you are the problem.' She and her drag friend Kiki tell us how hard it has been for them and how they are each other's chosen families through a heart warming conversation in the film. 
Opera is a faithful child, a dutiful citizen, a perpetual church goer, a supportive partner and most importantly a vivacious drag queen and the documentary does justice to each role that she plays. She only and only has love to give and it's a shame that society fails to see her for the gem that she is. You might not relate to her when she is performing on stage but you will most definitely relate to her as a down to earth Asian who loves food, family and dreams of the perfect wedding dress. You will go into this film not knowing what to expect but come out educated and knowing more about not only the drag world but also how different cultures function. 
Lei Yuan Bin's Baby Queen had its Indian premiere at The Kashish Film Festival this year!
For more updates, follow us @socialketchupbinge.