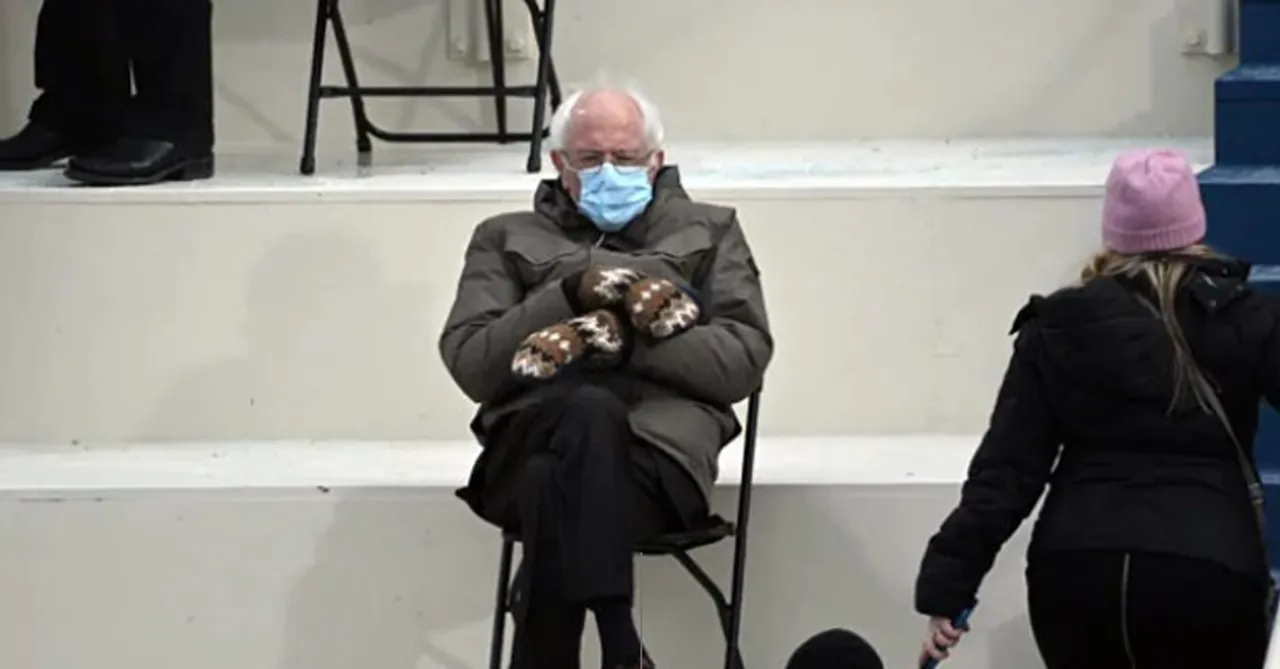 Senator Bernie Sanders attended the inauguration ceremony of Joe Biden and Kamala Harris. Here's what made him the subject of viral memes.
Across the globe, eyes were glued to the screen yesterday. The swearing-in ceremony of Joe Biden as the President of the United States of America was the cause. Kamala Harris also swore in as the Vice-President of the USA. In fact, Harris is the first woman in the history of the USA to become the Vice-President. She is also the first woman of colour and first Asian American woman to become the Vice-President.
The inauguration was a star-studded ceremony with Lady Gaga singing the National Anthem of the USA. Jennifer Lopez sang a medley of multiple American songs. Ex-President Barack Obama and ex-First lady of the USA, Michelle Obama garnered a lot of attention. They walked in together carrying a charming vibe, giving us major couple goals. But even in such a historic and powerful ceremony, you know who attracted the most attention? Bernie Sanders, that's who. Bernie Sanders became the subject of all memes and went viral.
American politician Bernie Sanders is a Senator from Vermont. He is known for his support for the Democratic Party. Sanders was one of the attendees of the inauguration ceremony. Like other political personalities, he was there to witness the oath-taking of Biden and Harris. You might wonder what stunt did Sanders pull off to attract the attention? The answer is he sat in a chair. That's it. All Sanders did was to sit in a chair. He sat comfortably, relaxed, his hands over his knees. However, the pose in which he sat was apparently, in millennial language, "Big Mood". Also, the jacket that Sanders wore was the one that he earlier wore in a video that went viral. It's the same video, which inspired the meme, "I am once again asking".
As soon as the image went online, people could not resist making memes. So, we collated the hilarious ones. Here they are:
Aren't the memes just hilarious?