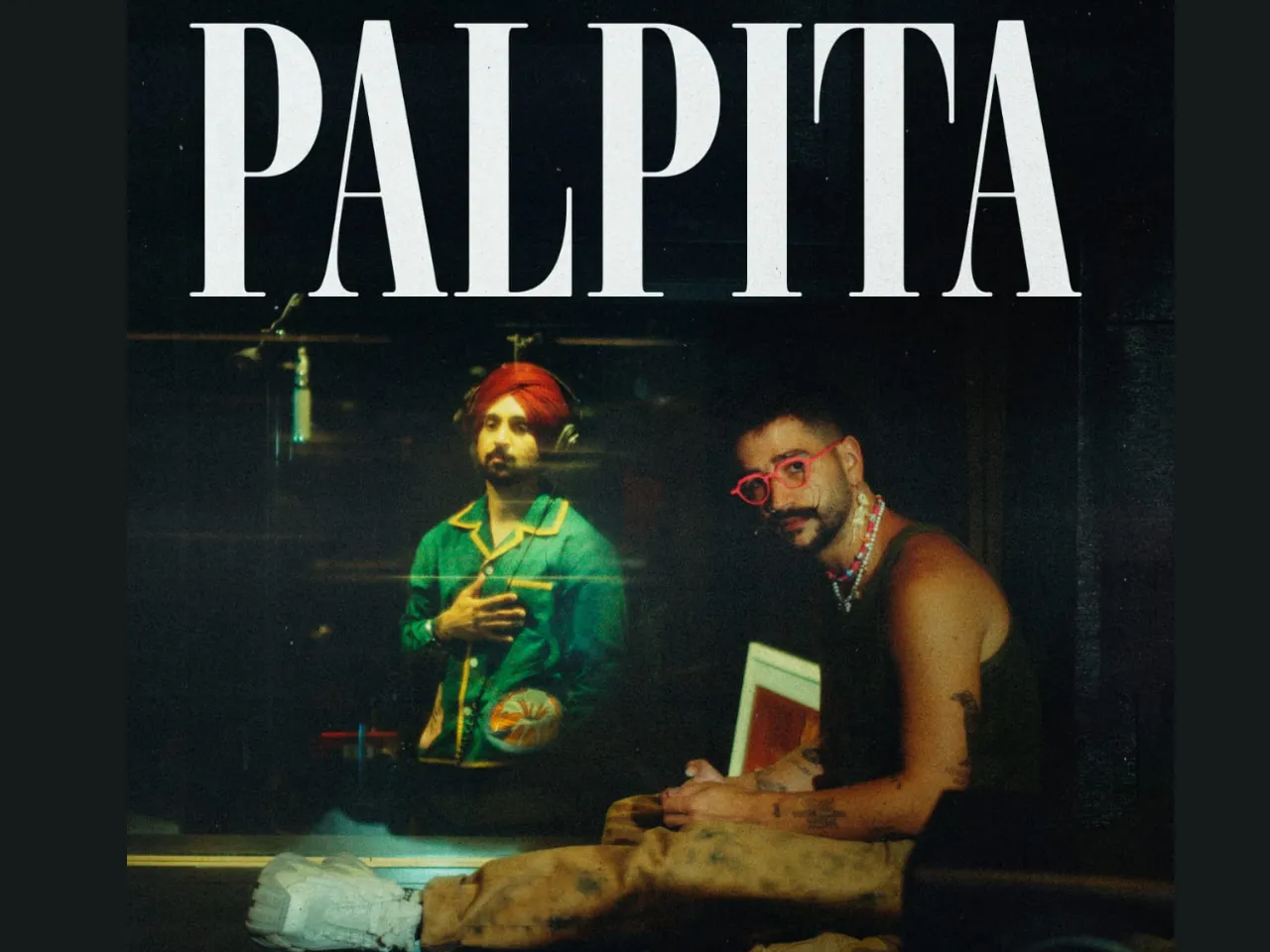 Palpita represents an incredible coming together of cultures with Camilo singing in Spanish, and Diljit singing in Punjabi. The new single validates the power of bringing people together through music and creating meaningful connections across different languages. 
This release also comes off the heels of Camilo headlining two music festivals in Japan for the first time."I have always felt a fascination for Indian culture and its traditions," says Camilo. "I had the chance to go once and fell in love with it. Years later, I noticed what's happening with Punjabi music and how artists like Diljit, are crossing over and sharing their music, culture, and sound worldwide. I've admired Diljit for a long time, long before this collaboration came to me, so it was an incredible surprise to see it all come to life. Working with him in the studio was a valuable learning experience because I had the chance to truly see and feel his huge heart, the richness of his melodies, his kindness, and the one of his team. This song makes me very proud, not just because we did it but what it means in my career and what we are building between his country and mine."
"Collaborating with the incredibly talented Latin artist Camilo on 'Palpita' for Coke Studio has been a truly enriching experience," says Diljit. "Music has this extraordinary ability to bridge cultures and create an unbreakable bond among people, and this collaboration exemplifies that beautifully. Working on this project has been an absolute joy, and I'm eagerly looking forward to sharing our Latino X Punjabi musical fusion with the world. I hope 'Palpita' resonates deeply with listeners and brings a sense of unity and joy to everyone who listens."
The new single marks Camilo's second track of the summer for COKE STUDIO™, previously featured on Jon Batiste's song "Be Who You Are (Real Magic)" with other global powerhouse artists including NewJeans, J.I.D, and Cat Burns. Most recently, Camilo released the deluxe version of his GRAMMY-nominated album De Adentro Pa Afuera. The album is his most personal album in his catalog, which captures and immortalizes the feeling that awoke inside him with the arrival of his firstborn child, Índigo, and includes features from Camila Cabello, Grupo Firme, Evaluna Montaner, Nicki Nicole, Alejandro Sanz y Myke Towers. 
For more binge-centric content and reviews, follow us on @socialketchupbinge.