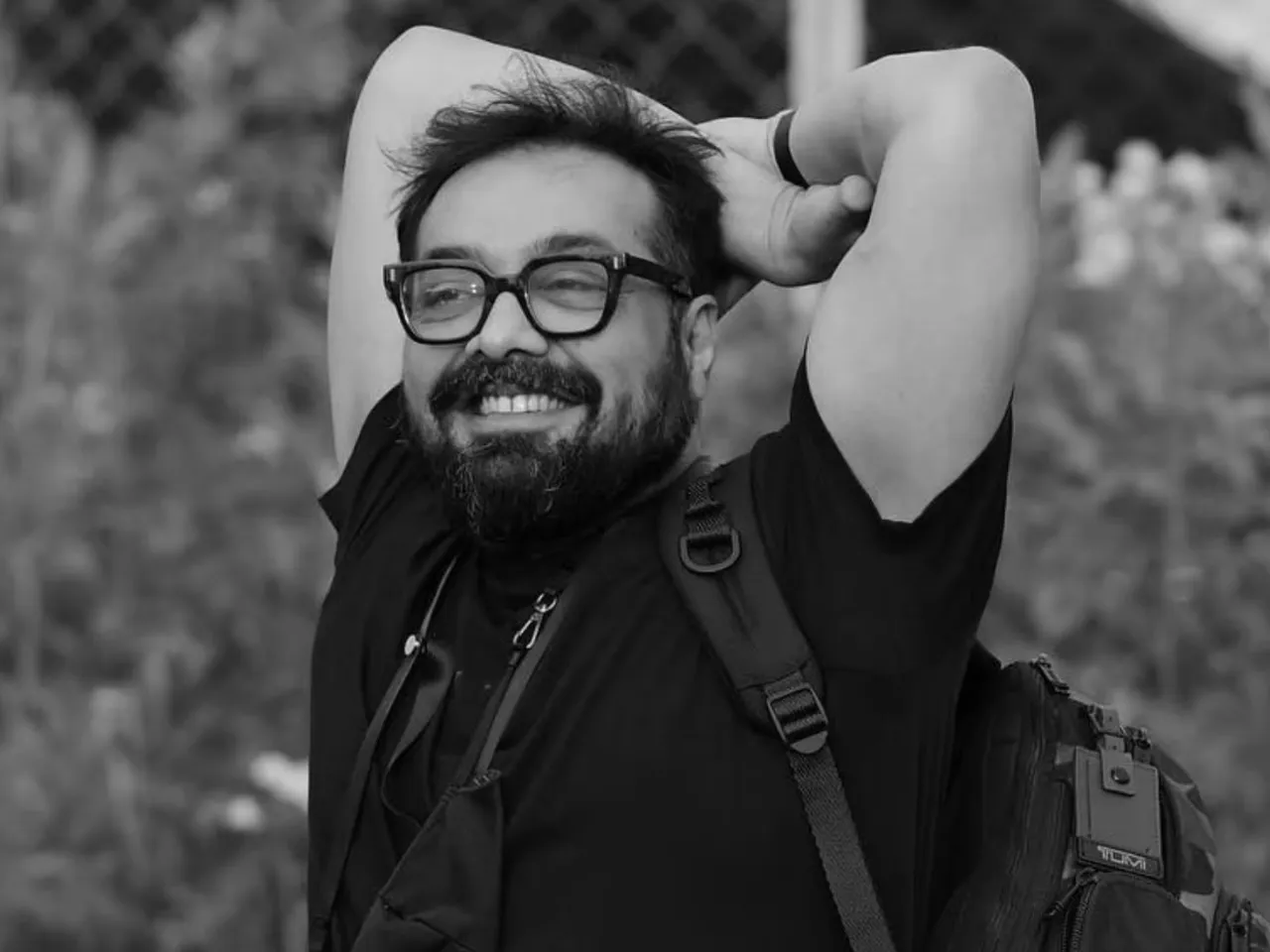 Anurag Kashyap is a writer, director, producer, actor, and anything and everything that he likes to be in every phase of his life and we love it! 
Anurag Kashyap is a name that is not unheardof. Infact he has quite a cult following attached to his name. But his rise in the industry for lack of a better word has been quite unnatural. He started his journey with Ram Gopal Verma's Satya in 1998 but only saw massive insurgence and appreciation with Gangs of Wasseypur in 2012. His films always were a league apart and often found themselves fighting for release.
More than as a filmmaker, it was his honest personality that grasped people's attention. He never hid his passion for cinema and his frustration with the industry and the way it functions especially his interactions with the Censor Board. This attracted people more towards him because it was refreshing for a director to come out and say that it was not a good film and I didn't want to make it this way. Each time with each of his films he has always tried to bring something new to the table for the audience, whether it worked or not is a separate discussion. 
As a writer-director, his forte has always been defined as street genre films where gangsters, violence, politics, the real world of the streets take center stage. But as a filmmaker, he is often regarded as someone who is a realist about his craft. Though his films received critical success or film festival approvals yet they were never truly box office successes inspite of telling an impactful story.
Maybe his stints within the industry made him a producer to support those who don't find money to make films that they really want to make. From Lunchbox, Udaan, Lootera, Queen, Udta Punjab, Shahid, Hunterr, Haramkhor, NH10, Masaan, and many more saw the light of the day that changed and paved the way for a new and modern cinema to breathe and exist amongst all mass commercial Bollywood films. If you have seen Haddi you'll realise his acting prowess too as he has a very strong screen presence. But this isn't the first time he is seen in front of the camera. You must've previously seen him in Shahgrid, AK VS AK, the short film Chhuri, and many cameo appearances. He regrets his most ambitious project Bombay Velvet like he's mentioned before but despite the disappointment, he was back to make titles like Raman Raghav 2.0, Manmarziyaan, Sacred Games, and many more exciting projects. Today as an auteur, he still keeps his honest opinions but he seems to have mellowed down and given that there is always a reflection of himself in his projects it is seen in his recent work too. Black Friday, No Smoking, Dev D, Gulaal are some of his titles before GOW, and more often than not when he makes something like Dobaaraa or Almost Pyaar with DJ Mohabbat people want him to go back to his Gangs of Wwasseypur style of filmmaking. But if his journey teaches us anything it is that this auteur doesn't want to be defined or stereotyped! 
Happy birthday to the guy whose only religion is cinema.
For more binge-centric content and reviews, follow us on @socialketchupbinge.