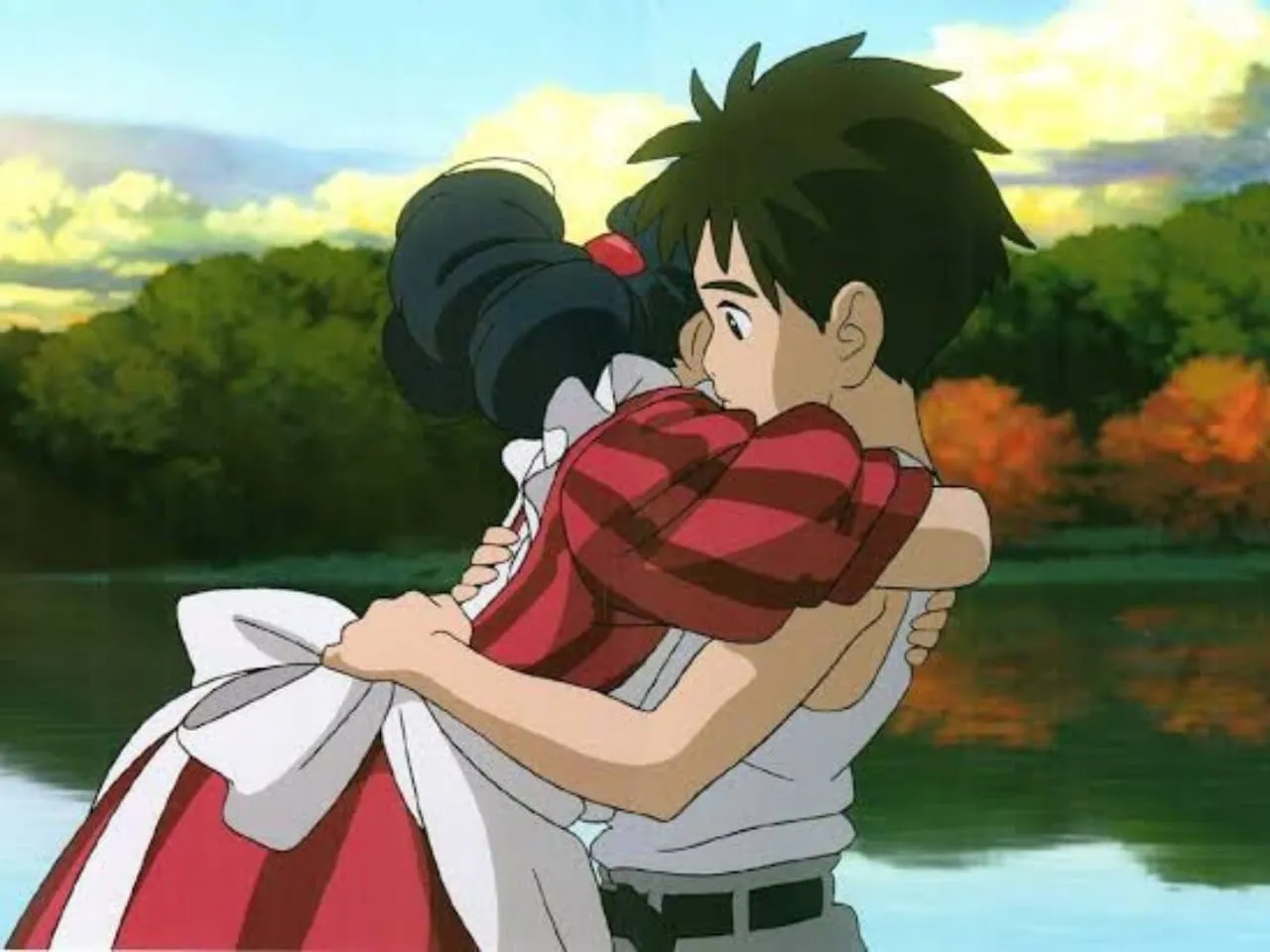 Hayao Miyazaki's "The Boy and the Heron" finally shared a glimpse of its story with its international fans with the release of its first trailer ahead of its International premiere at TIFF.
Hayao Miyazaki made a comeback after 10 years with the film "The Boy and the Heron" inspired by the novel "How Do You Live" by Genzaburo Yoshino released in 1937. The film was released in Japan on July, 14th and will be screened at the Toronto International Film Festival soon for the rest of the world. It also happens to be the most secretive film of the year as it was hard to say what the film is about even before its theatrical release in Japan. According to the given synopsis of the film, the story of the Boy and the Heron follows the journey of a young boy named Mahito who is searching for his mother in a mystical world shared by the living and the dead. The creators of the film followed a really bold promotion strategy, and that was to not do any promotions at all. Neither did they do the typical press, preview screenings, or trailer release. The info the fans had was a poster inspired by the 1937 Novel and the name of Hayao Miyazaki associated with the film. 
But this secretive film has finally become a little less secretive with the release of its first trailer by GKIDS ahead of its International premiere. In the trailer, we see a glimpse of the war and the destruction where the protagonist is searching for his mother as the fire seems to be engulfing everything around him. Then, we get teleported to a mystical world full of greenery and magical creatures like talking frogs, and then we also see a glimpse of the titular Heron flying past our protagonist. The animation style we see in the teaser has given attention to details and features the studio's signature hand-drawn animation, which also emphasizes Miyazaki's love for the artistry of hand-drawn animation. We can expect to feel a number of emotions while watching this film, and we don't have to wait much as the film will release worldwide on December 18th.
Also Read: Liked Netflix's adaptation of One Piece? Here's why you might like the anime too!
Watch the Trailer
What are you most excited about the film? Let us know in the comments below.
For more entertainment content follow us @socialketchupbinge