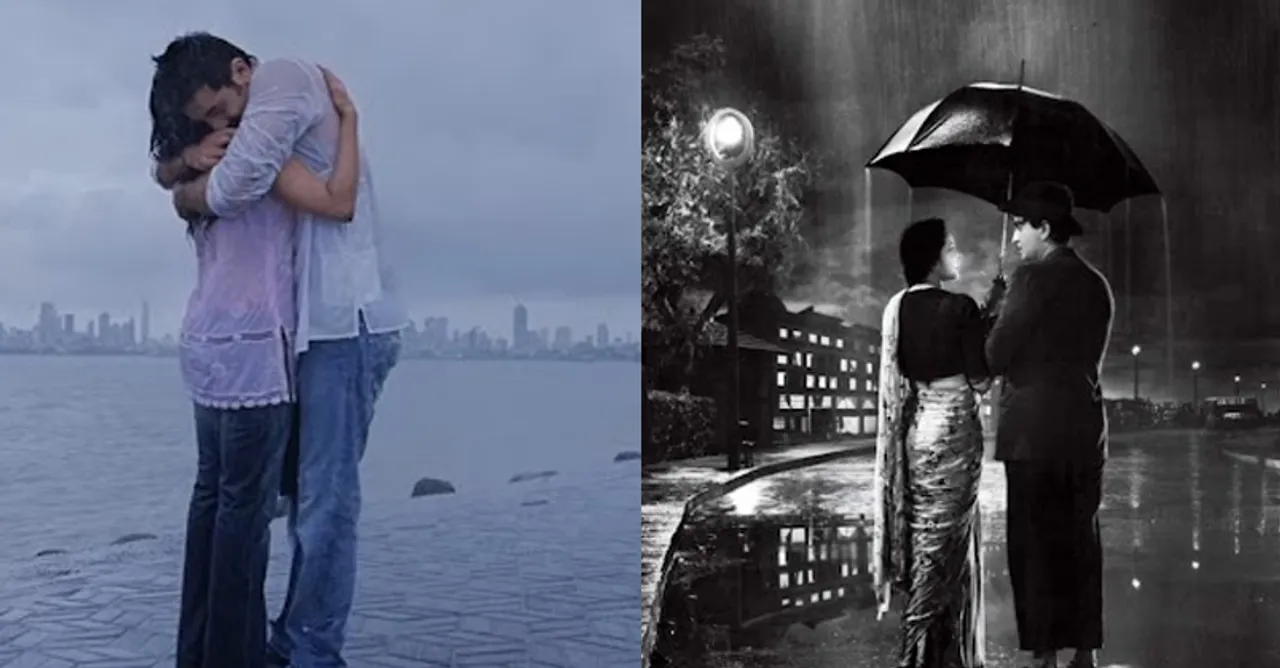 Bollywood movies and rain have been each other's allies for years and these 12 movies made us embrace every emotion that comes along with it!
Bollywood movies and rain go hand in hand, the sprinkle of a little rain and we see plot lines blossoming into a possibility of a song, a romantic scene, or everything that your dreams were ever made of! In real life, rain can make you feel blue or like you're in a slump. There's muck everywhere and it might not even make you feel like stepping out but rains in Bollywood are a make-believe world of its own that we've unapologetically fallen in love with over the years. Just like cinematography, direction, costumes, and lighting, there's something about rain always being an integral part of Bollywood movies.
Be it realizing that you've fallen in love with someone and need to tell them how you feel like Wake Up Sid, re-kindling your first love with a romantic dance in the rain like in Kuch Kuch Hota Hai, when you're missing the one that you love and envision what life would be like without them like in Jab We Met, there's always a rain setting for every mood and is perfectly timed in-order to create swoon-worthy moments that'll make us want to feel the same main character energy!
So let's have a look at Bollywood movies that made us fall head over heels in love with the rain!
Hum Tum - Amazon Prime Video
Wake Up Sid - Netflix
Aashiqui 2 - Google Play Movies & TV
Kuch Kuch Hota Hai - Amazon Prime Video
Jab We Met - Netflix
Half Girlfriend - Netflix
Guru - Netflix
Fanaa - Amazon Prime Video
Dil Toh Pagal Hai - Google Play Movies & TV
Rab Ne Bana Di Jodi - Netflix
Kabhi Alvida Na Kehna - Netflix
Shree 420 - ZEE5
Which of these moments from Bollywood movies made you fall in love with the rain? Let us know in the comments below!
For more entertainment content follow us @socialketchupbinge